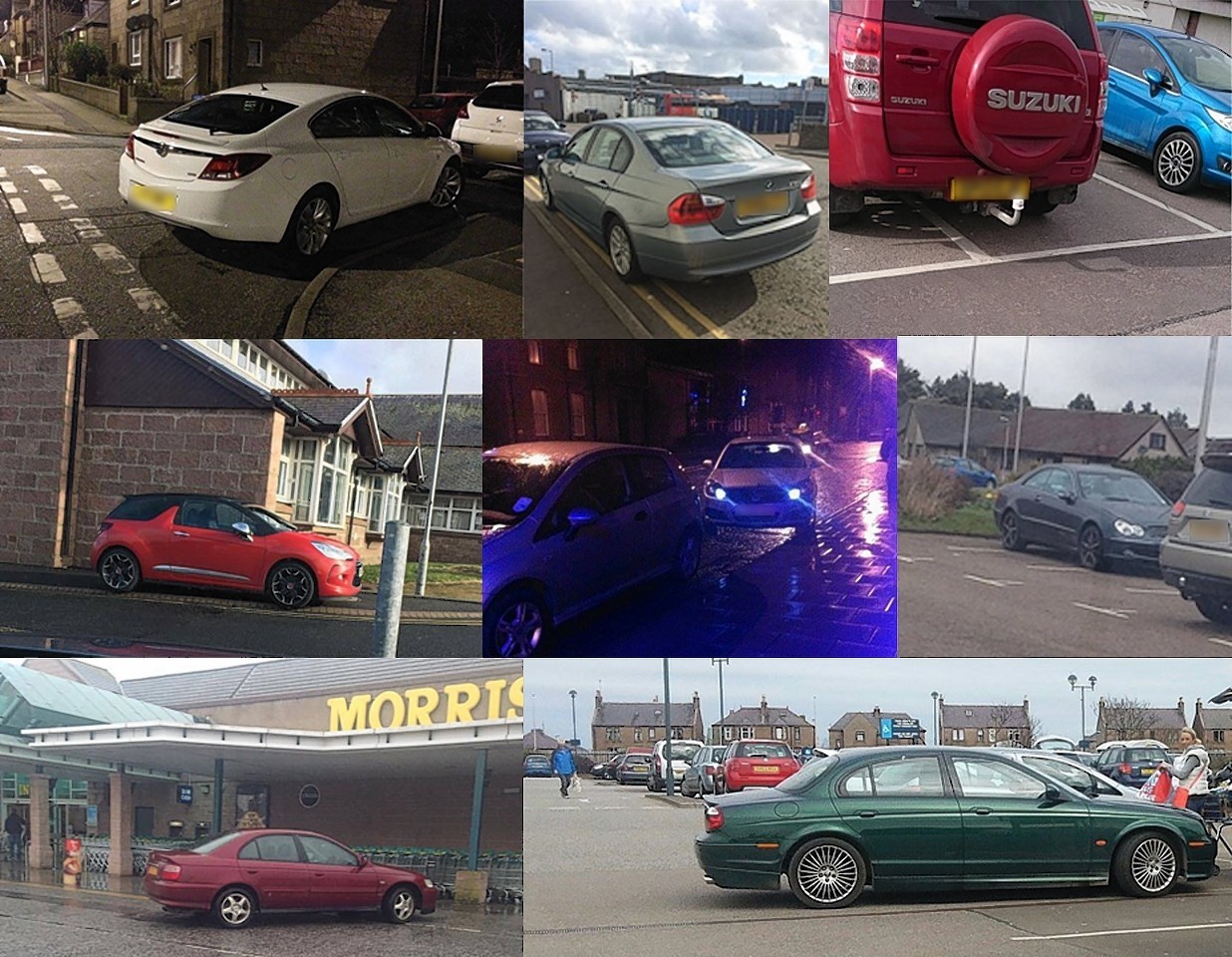 Police in the north-east's biggest town have launched a crackdown on drivers who park their cars illegally.
The issue of dangerous, illegal and inconsiderate parking has divided the community of Peterhead, with Facebook vigilantes taking to social media to name and shame offenders.
Now Police Scotland has stepped in to clear up the town's streets.
On Thursday morning alone officers issued 33 tickets.
A spokeswoman for the force said people who outstayed the 45-minute waiting period were harming local traders by deterring customers.
"Duties permitting during our day shifts we will endeavour to patrol our town-centre ensuring that members of the public are not abusing the 45 minute waiting period or parking on double yellow lines," she added.
The spokeswoman stressed that all council car parks in the area are now free for the first hour, and urged residents to take advantage of the spaces.
Councillor Alan Buchan said: "A number of businesses have raised the issue, particularly in Queen Street. People have been leaving their cars all day in the 45-minute spaces and the shopkeers feel it discourages people coming into their shops.
"I fully support what the police have been doing – they are only enforcing the law."
Councillor Tom Malone added: "I think it's hugely inconsiderate of members of the public to abuse the privileges – particularly when we have ample parking in town, and free parking after 3pm.
"There's no excuse."