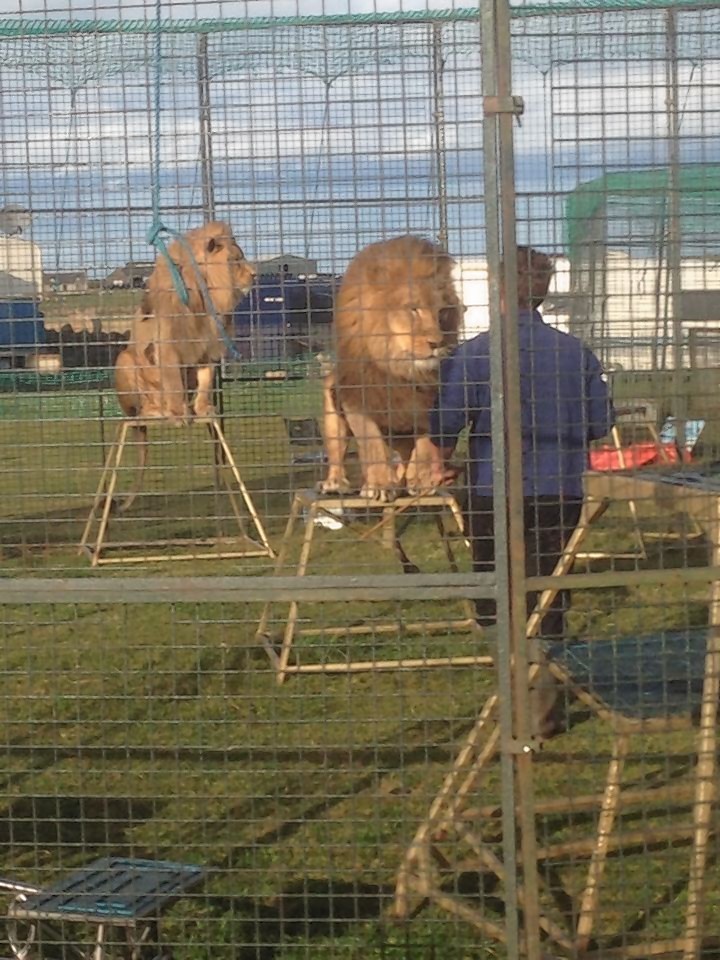 A children's charity has demanded its name be withdrawn from a show involving the UK's last circus big cats.
The only remaining lion tamer in Britain, Thomas Chipperfield, keeps two lions and three tigers in cages on a croft near Fraserburgh in Aberdeenshire.
The creatures are to be the stars of a show next month at Crimond airfield.
Posters have been put up in nearby villages advertising "An evening with lions and tigers", with tickets costing £6 for adults and £4 for children.
The adverts claim the event is "supporting" the charity Cash For Kids, but bosses say they know nothing about it and have told the lion tamer to remove their name.
A spokeswoman for the charity said: "Cash for Kids is not involved with any circus acts. We're not doing any fund-raisers with any circus acts."
Animal rights campaigners said they were "extremely pleased" that the charity had distanced itself from the show – and called on the public to do the same.
John Robins of Animal Concern said: "Kids know more than anyone else that it is wrong to have these animals in shows.
"These lions and tigers should be going to a sanctuary instead of being forced to perform demeaning tricks at an old air base after a winter caged up in tiny cages on a croft."
During the performance the lions and tigers will perform "training displays" and people will be able to watch them during "feeding time".
Mr Chipperfield did not respond to requests for comment last night.
In the 1950s, his family owned the biggest circus in Europe with a herd of 16 elephants and more than 200 other animals from polar bears to chimps and giraffes.
He is now the last lion tamer in the UK and is coming under increasing pressure from animal rights groups.