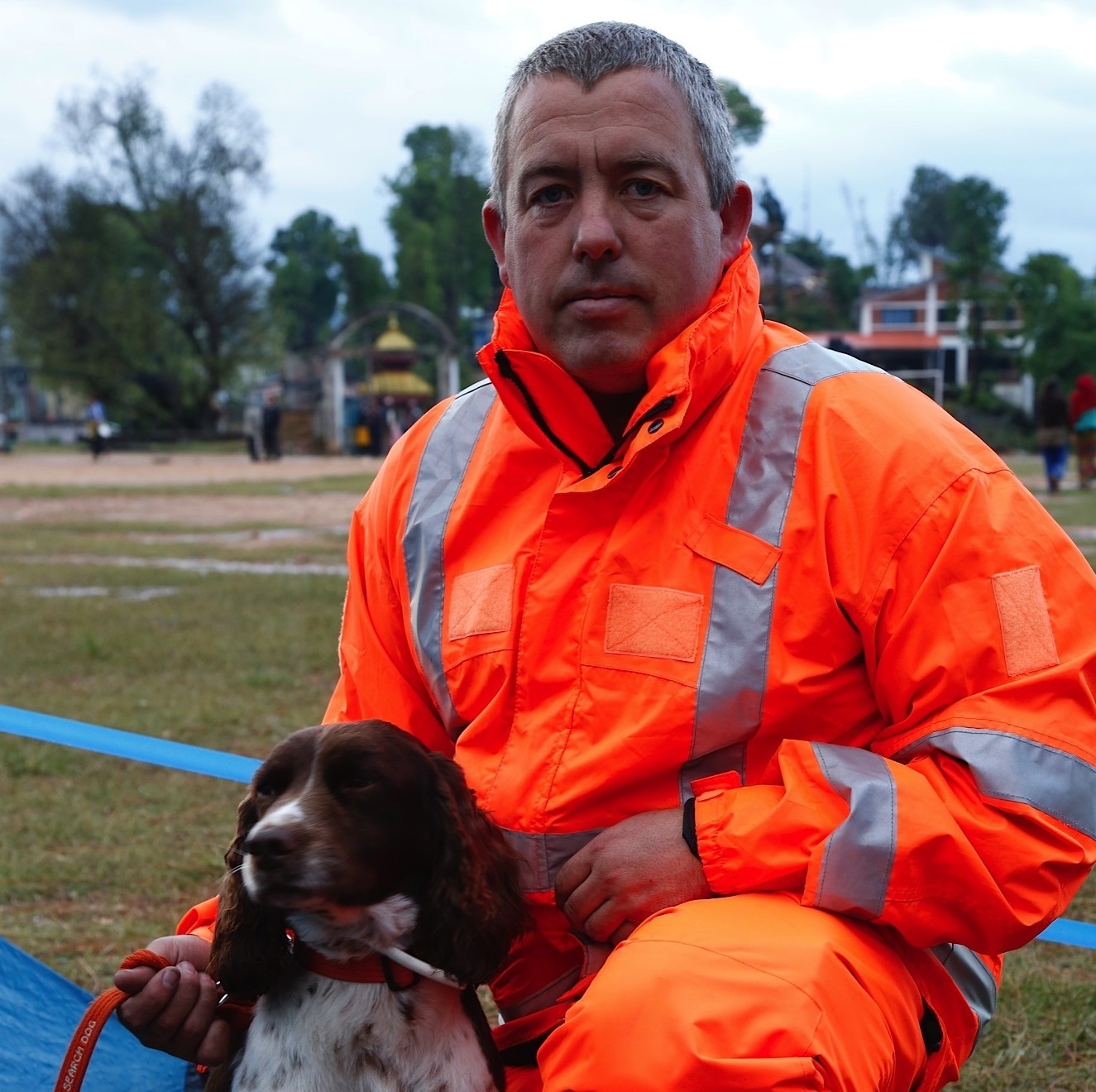 A brave dog handler and his plucky pooch are part of a team of north-east firefighters who have travelled to Nepal to help search and rescue efforts in the wake of last month's devastating earthquake.
More than 7,500 people are now known to be dead, and more than 14,500 injured, as a result of the 7.8 magnitude earthquake which struck Chautara, near the country's capital of Khatmandu, on April 25.
Gary Carroll, from Torphins, along with springer spaniel, Diesel, are now helping with humanitarian efforts to search for survivors and provide medical support.
The pair have travelled to Nepal, along with Aberdeen's Martin Vardy, Turriff's Martyn Ferguson, Gordoun's John Aitchison and Daniel Gall and Steven Nicholl, from Forfar in Angus.
Mr Carroll,44, has been part of two previous earthquake search and rescue missions, but this is five-year-old Diesel's first deployment.
He said his four-legged friend had coped well in Nepal.
"He has stayed calm and relaxed," said Mr Carroll.
"He was fine on the plane over and generally being here doesn't seem to have fazed him – he's just the same as at home.
"He got his fur clipped a few weeks ago during an exercise in France so he was ready to cope with the heat."
He said working with a dog was hugely rewarding and made all the difference to the team's work.
"The dogs can help identify casualties which is an extra tool for the team," he said.
"When I send Diesel into a building I'm always concerned he could get injured. But that's the job. We always size up a building before we send the dogs in and always give them a good check-up after a search."
Mr Carroll owned Diesel's mum so the bond between them dates back to the dog's very first moments.
"I kept him and his brother and trained them both for a year before choosing Diesel to carry on training with," he added.
"His high play drive makes him a great search and rescue dog.
"We've got a very close bond. We've been through this together – I'm looking out for him and I think he's looking out for me."
The firefighters are part of a 60-strong team drawn from fire and rescue services across the country, complete with four search dogs, sent by the UK Government.