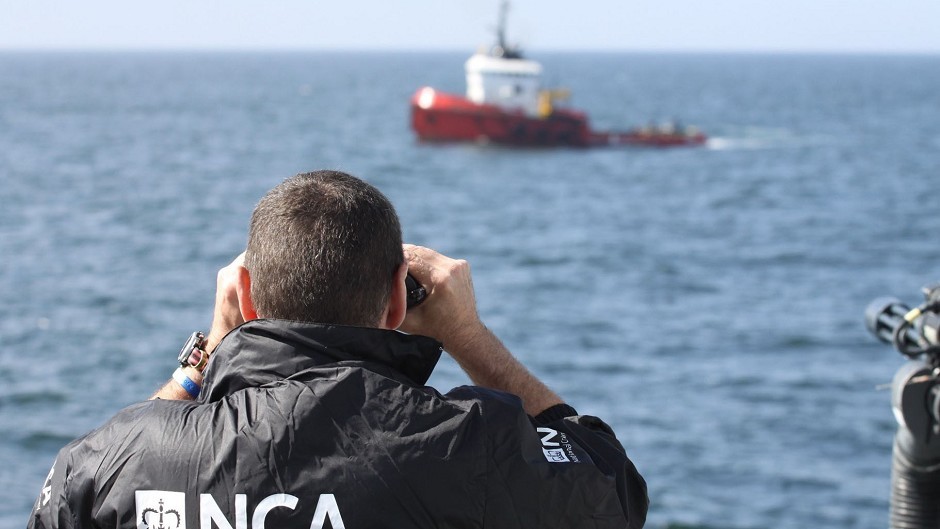 Nine Turkish men who were arrested following the biggest drugs seizure in British history have appeared in court for a second time.
A three-tonne haul of cocaine was seized when the Tanzanian-registered tugboat Hamal was stopped by the Royal Navy frigate HMS Somerset and Border Force cutter Valiant about 100 miles east of Aberdeen.
Border Force officers spent days carrying out a search of the vessel and last week the National Crime Agency announced the cocaine on board was worth more than £500million – making it the biggest haul ever.
The nine-man crew of the Hamal, all Turkish nationals aged between 26 and 63, were charged with drug trafficking offences and appeared at Aberdeen Sheriff Court again yesterday.
The men all appeared in private to be fully committed following their initial appearance on petition last week.
Court papers state Mustafa Ceviz, 54, Ibrahim Dag, 47, Mumin Sahin, 46, Mahammet Seckin, 26, Umit Colakel, 38, Kayacan Dalgakiran, 63, Emin Ozmen, 50, were all from Istanbul.
However, Abdulkadir Cirik, 31, was listed as coming from Mersin, and Mustafa Guven, 47, from Yozgat.
They all faced the same charge of possession of a controlled drug under the Criminal Justice (International Co-operation) Act 1990.
The men made no plea and were remanded in custody and are expected to appear in court again at a later date.
The crew of the Hamal was believed to have been heading to Hamburg in northern Germany, when they were intercepted on April 24.
The NCA was acting on intelligence supplied from France's Direction Nationale du Renseignement et des Enquetes Douaniere, the Maritime Information Centre and the Maritime Analysis and Operations Centre in Lisbon.