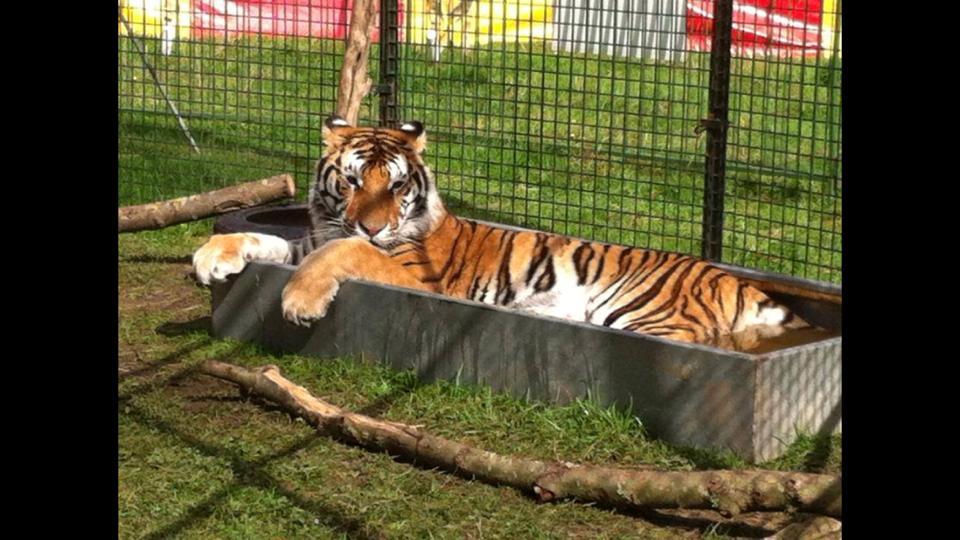 A north-east politician has called for a Scottish Government ban on circuses using and keeping wild animals.
Kevin Stewart, SNP MSP for Aberdeen Central, lodged a motion in parliament to block keepers from storing creatures anywhere in the country.
The move comes after a north-east circus family faced criticism over its plans to arrange a public show of its big cats.
Thomas Chipperfield advertised a public viewing of the animals, currently kept at his home near St Combs, at Crimond airfield.
It is understood the event is on hold until the organisers can negotiate the proper paperwork.
Mr Stewart said: "Many folk in the north east are appalled that lions and tigers are being stored at St Combs and I share their concerns.
"I commend Aberdeenshire Council for denying the big cat owner an entertainment licence thus stopping him from holding a show in the area.
"However, it is galling that these wild animals are being stored in what I believe to be an unacceptable environment and it is nonsense that in this day and age circuses are still allowed to use big cats in their performances.
He added: "This barbaric practice must end."
Last night, the Chipperfield family rejected the criticism – and insisted the council had not formally blocked the proposed show.
Spokesman Anthony Beckwith said: "We've not been denied a licence, we applied too late for the council to process it in time.
"Mr Stewart has not been and seen the animals. We've got the permissions from the council to keep them, we've been visited by independent vets and the Scottish SPCA who approved the conditions. There's no scientific evidence the animals are in anything but fantastic condition."
Mr Chipperfield's family previously owned Europe's largest circus, boasting a menagerie of more than 200 wild animals including bears, giraffes and a herd of 16 elephants.