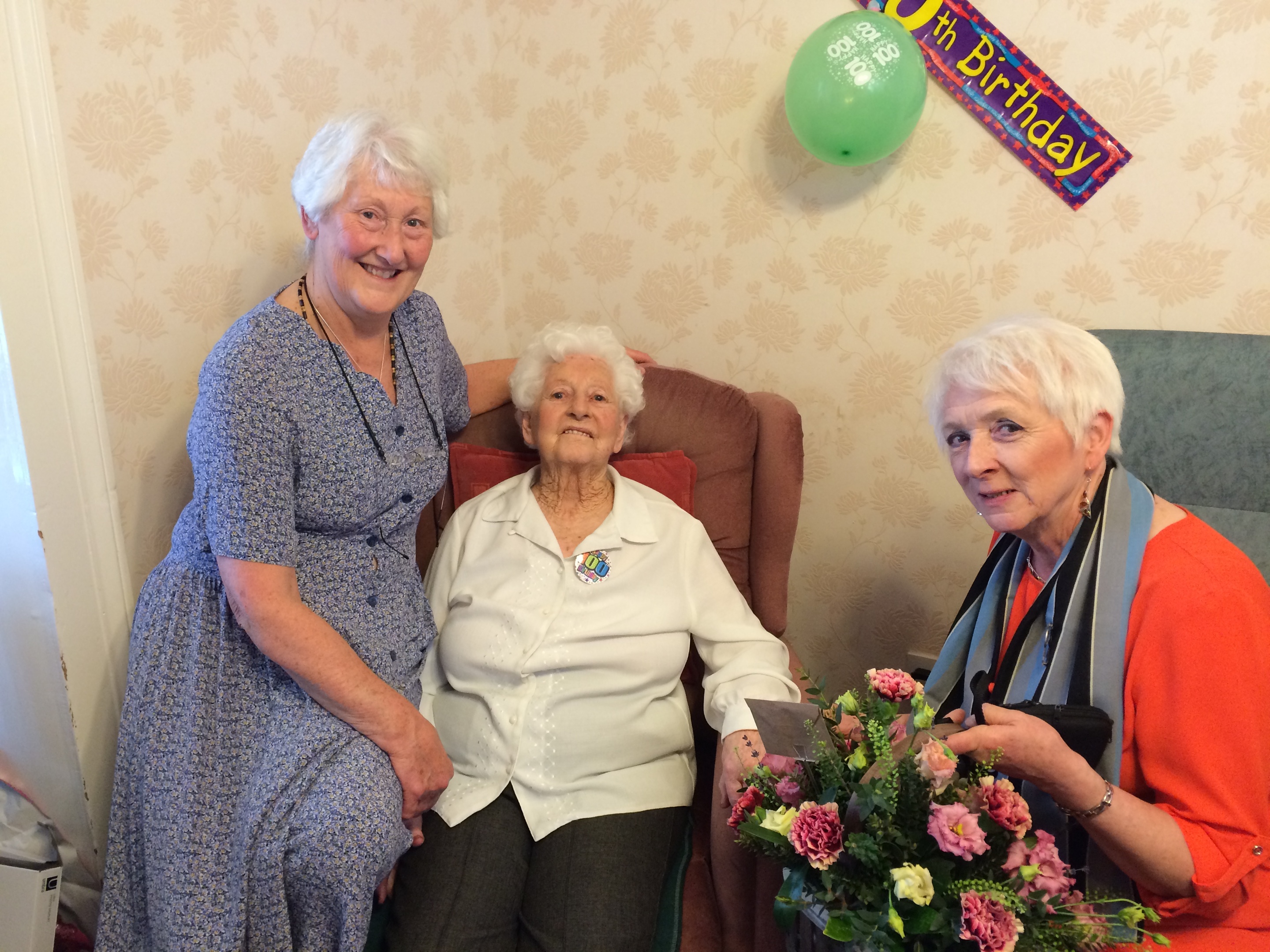 A north-east gym teacher put her good health down to her active lifestyle as she celebrated her 100th birthday this week.
Elizabeth Shearer was surrounded by loved ones as she toasted her centenary with a party at Badenscoth House, near Rothienorman.
The great-grandmother taught PE in Moray and Aberdeen, and her love of her career inspired a generation of her family to follow the same line of work.
Mrs Shearer was born on May 14, 1915 in Dufftown into a family of five siblings – Margaret, Edith, Norman and George.
Since the early days she was keen on sports and loved to dance – so much so that her 100th birthday celebrations this week were marked with an extravagant cake topped by iced ballet shoes.
Her love of sport was not just confined to dancing though, and Mrs Shearer's passion for tennis, badminton and general keep-fit led her away from Moray to study at the Dunfermline College of Physical Education.
The only sport that she ever skipped was swimming, and in order to avoid dips in the pool during her studies, she would sneak away and spend the lesson out of sight in the showers.
Following her graduation in 1936, Mrs Shearer embarked on a teaching career in Tomintoul, Fordyce and Cullen.
Mrs Shearer said: "I always wanted to do PE, I was interested in PE when I was a youngster and I liked to do it. I also liked teaching PE. I liked just anything, dancing – tennis, badminton and keep fit.
"It was at a dance in the town hall in Cullen I met my husband."
And though it was always meant to be between her and future husband, Beaton Shearer, he had their marriage delayed until the end of World War II for fear of breaking her heart.
Mrs Shearer's daughter, Joan MacMaster, said: "My dad decided that he didn't want to go away to the war and leave my mum a widow, so he chose to wait until the war was done. He was a Gordon Highlander. Mum waited a long time."
However Mr Beaton – who commanded a brigade of Gurkhas in Burma during the war – returned to his betrothed in 1945 and married Mrs Beaton on June 6 of the same year.
They settled down in Keith and had two children, Mrs MacMaster and Pat Miller – both of whom followed in the footsteps of their mum as PE teachers.
Mrs Shearer returned to part-time teaching at Harlaw Academy after the family moved to Aberdeen's Fountainhall Road.