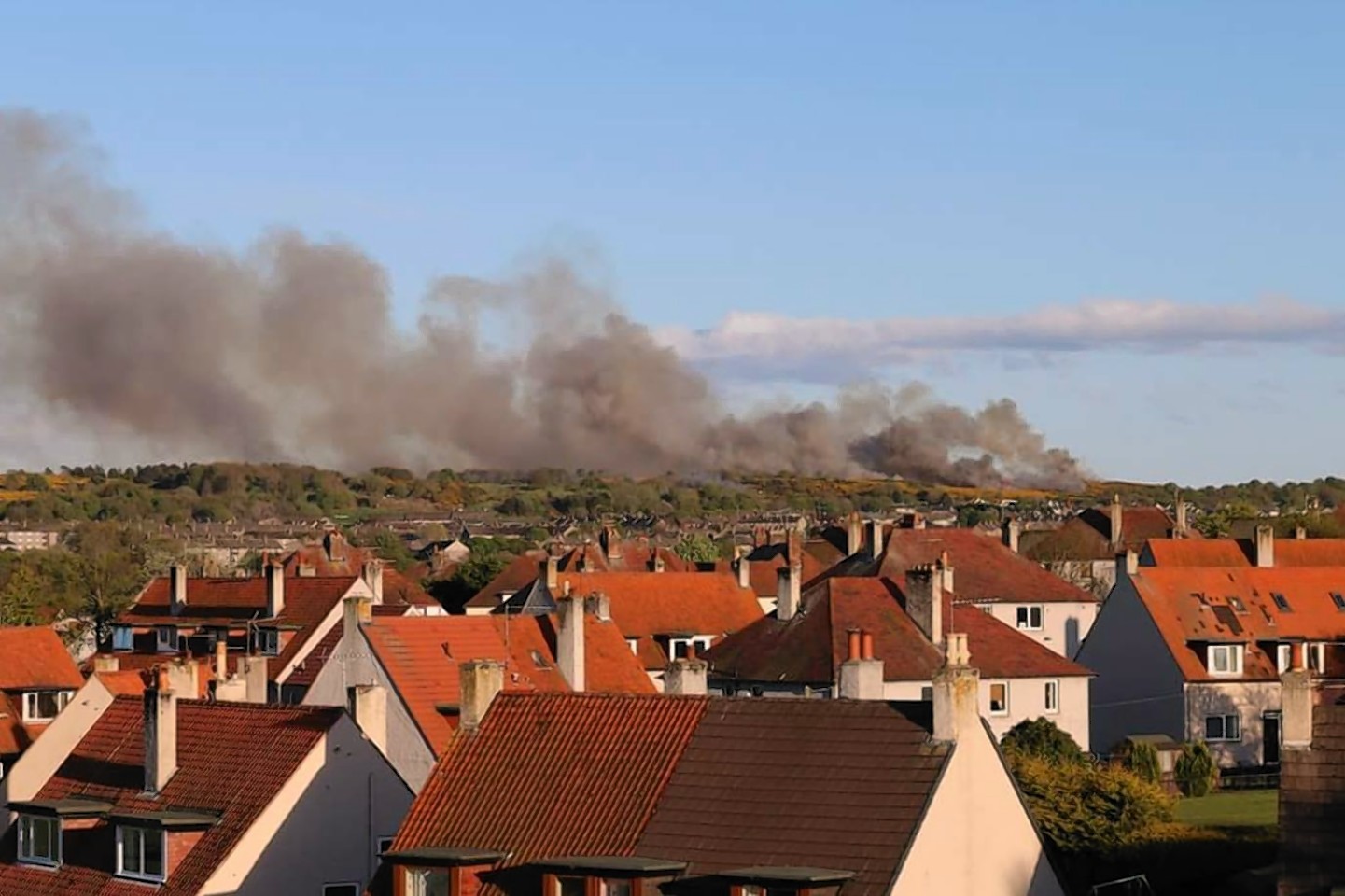 Firefighters who tackled a massive grass fire in Aberdeen at the weekend have revealed the 20ft flames came close to neighbouring houses.
About 40 firefighters were called to the Gramps in Kincorth to tackle the blaze – which was set deliberately – at about 7.30pm on Saturday.
Seven crews were sent to the scene, while firefighters from Ellon, Dyce, Kintore and Stonehaven were on stand-by in the city.
About half a mile of grass of land caught fire, and it took about three hours to extinguish the flames.
Incident commander Gordon Riddell said: "We had around 40 firefighters working across a vast area with multiple seats of fire.
"We were dealing with 20ft high flames so firefighter safety was paramount.
"Because the fire was so widespread and it meant we had to get there via multiple access points, which were miles apart from each other.
"At the height of the incident the fire was travelling close to bordering houses, however firefighters used covering jets to protect residents and their properties."
Mr Riddell renewed his appeal for anyone within information about the deliberate blaze to contact the police on 101.
He previously said he was disappointed that the Gramps had been targeted, but stressed the number of deliberate fires in the area had fallen dramatically in the last five years.
The hill was frequently plagued by fireraisers but thanks to an educational programme in schools about the dangers of fire, the number of incidents have reduced.
The Scottish Wildlife Forum and the fire service both stressed the increased risk of wildlife fire in the summer months, and urged anyone who saw a blaze with no sign of people managing it to call 999.