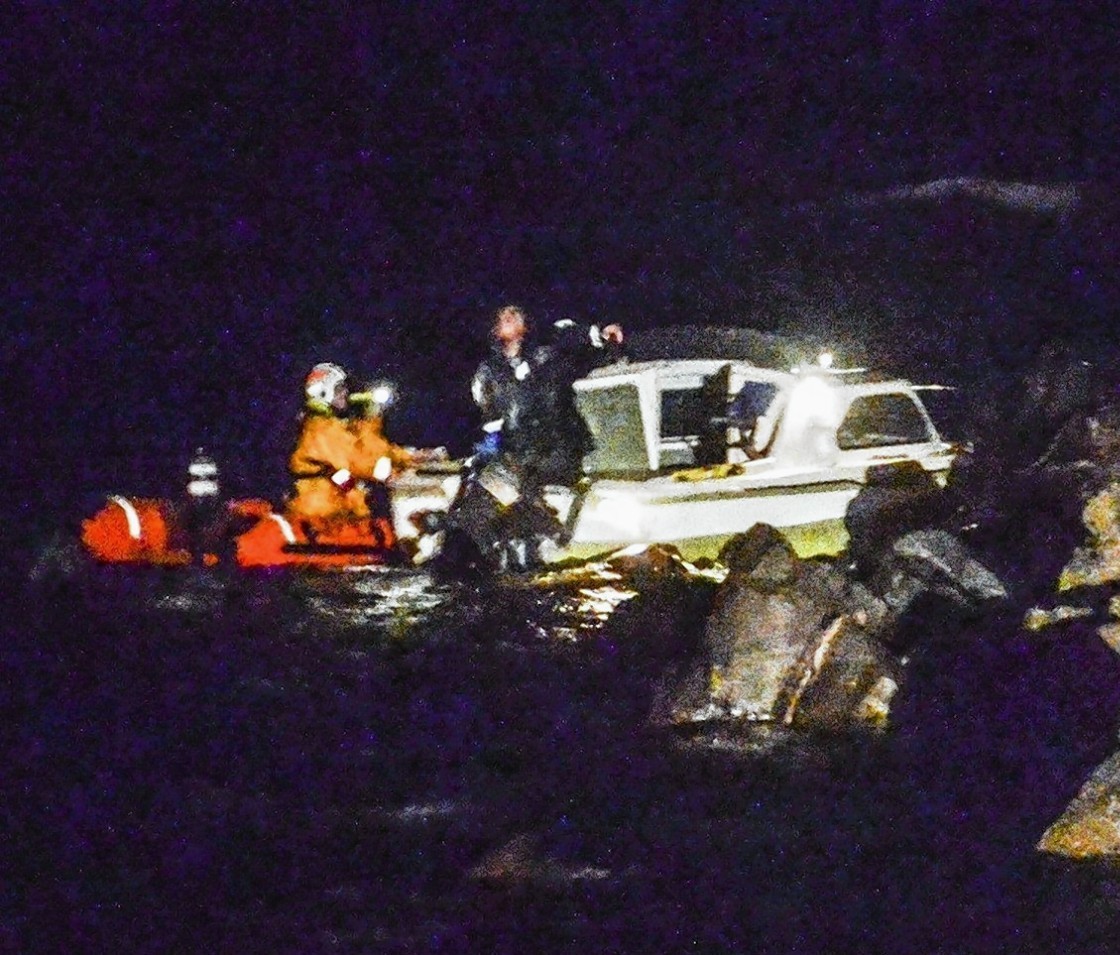 Police have confirmed that no one has been charged after a speedboat rammed into rocks at a north-east harbour.
Emergency services, including an RAF search and rescue helicopter, were scrambled to Sandhaven, near Fraserburgh, on Friday night.
Lifeboat volunteers from Fraserburgh used a small inflatable craft to reach the boat's three stranded crewmen.
One of the boaters was amputee David Strachan, who lost both his legs to heroin abuse several years ago. His father, Jake, was also onboard.
The third man was Steven Duthie who, in 2009, was jailed for causing the death of a 22-year-old man by dangerous driving on the Fraserburgh-Cairnbulg road.
All three were plucked to safety and given a lift back to shore by the Broch lifeboat, Willie and May Gall. They were met by several waiting police officers.
Last night, a spokesman for the force said that following an investigation no one would be charged in connection with the incident.
The drama began when Sandhaven resident William Runcie noticed unusual lights on the rocks near his shoreside home.
He called 999 after hearing shouting and swearing coming from the stricken boat.
At the same time, the three men had alerted the coastguard. They said rocks had cut a hole in their vessel and water was flooding in.
Members of Fraserburgh's lifeboat crew had to carefully navigate round jagged rocks and lobster creels to reach the three men.
David Strachan and his father were on the rocks when the mercy crew arrived. Mr Duthie stayed onboard the speedboat and tried to get it afloat.
Once the men were safely away from the rocks, the Sea King helicopter from RAF Lossiemouth was stood down.
After the rescue, the speedboat was left in situ, but was removed from the rocks on Saturday evening.