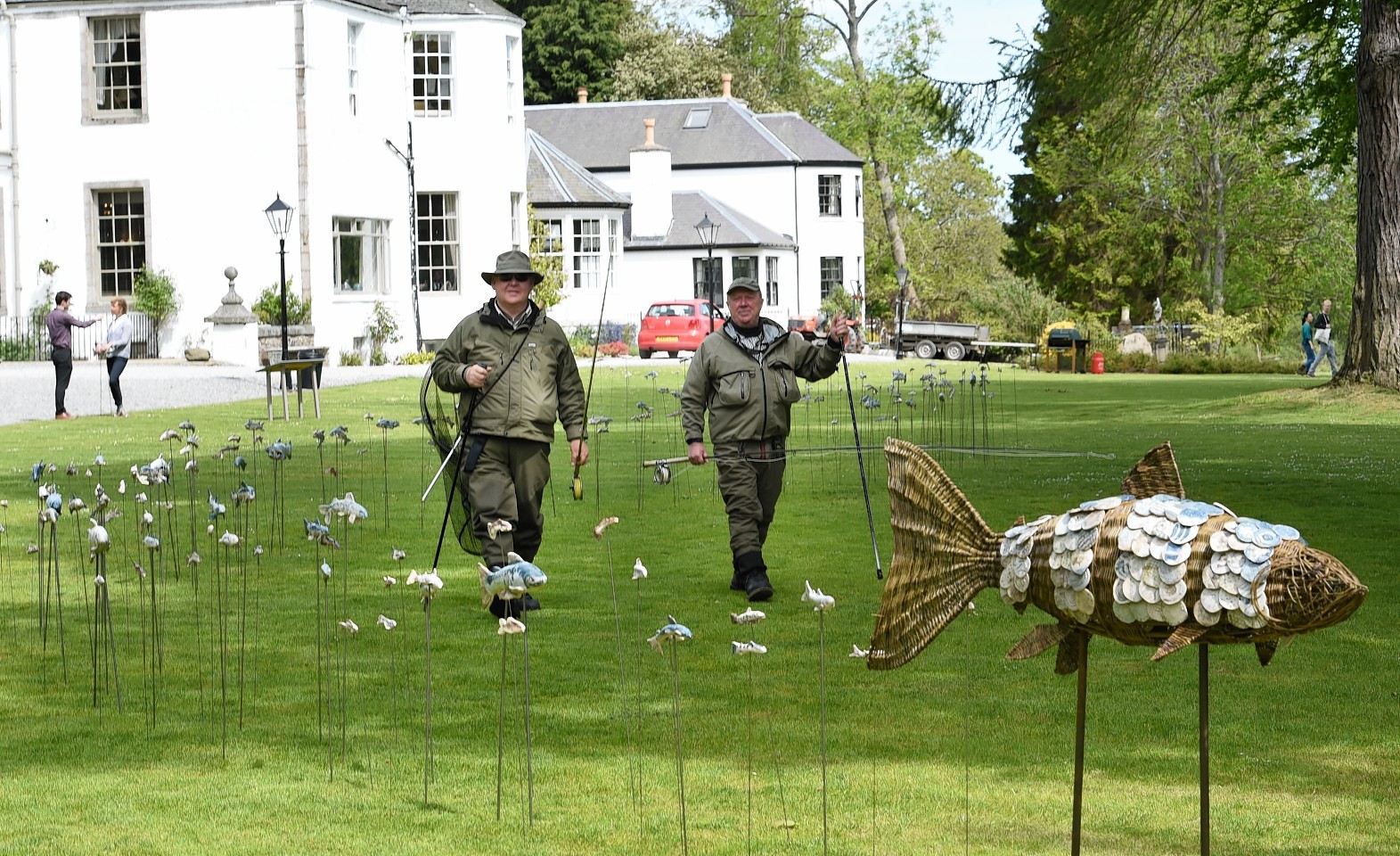 A spectacular display of salmon was on show on the banks of River Dee yesterday.
But instead of being gone in a splash, these 230 fish can be admired by visitors and anglers alike for the next week.
The ceramic salmon have been created for the River of Fish exhibition, which launched at the Banchory Lodge Hotel yesterday.
Mel Shand, who came up with the idea along with fellow artists Helen Jackson and Hilary Duncan, wanted to showcase the "plight" Atlantic salmon face while also making the most of the River Dee.
They focused on the life cycle of the fish, and enlisted the help of local primary schools to make and decorate the finger-sized parr, while workshops at four recent farmers markets gave visitors the chance to make the smolts.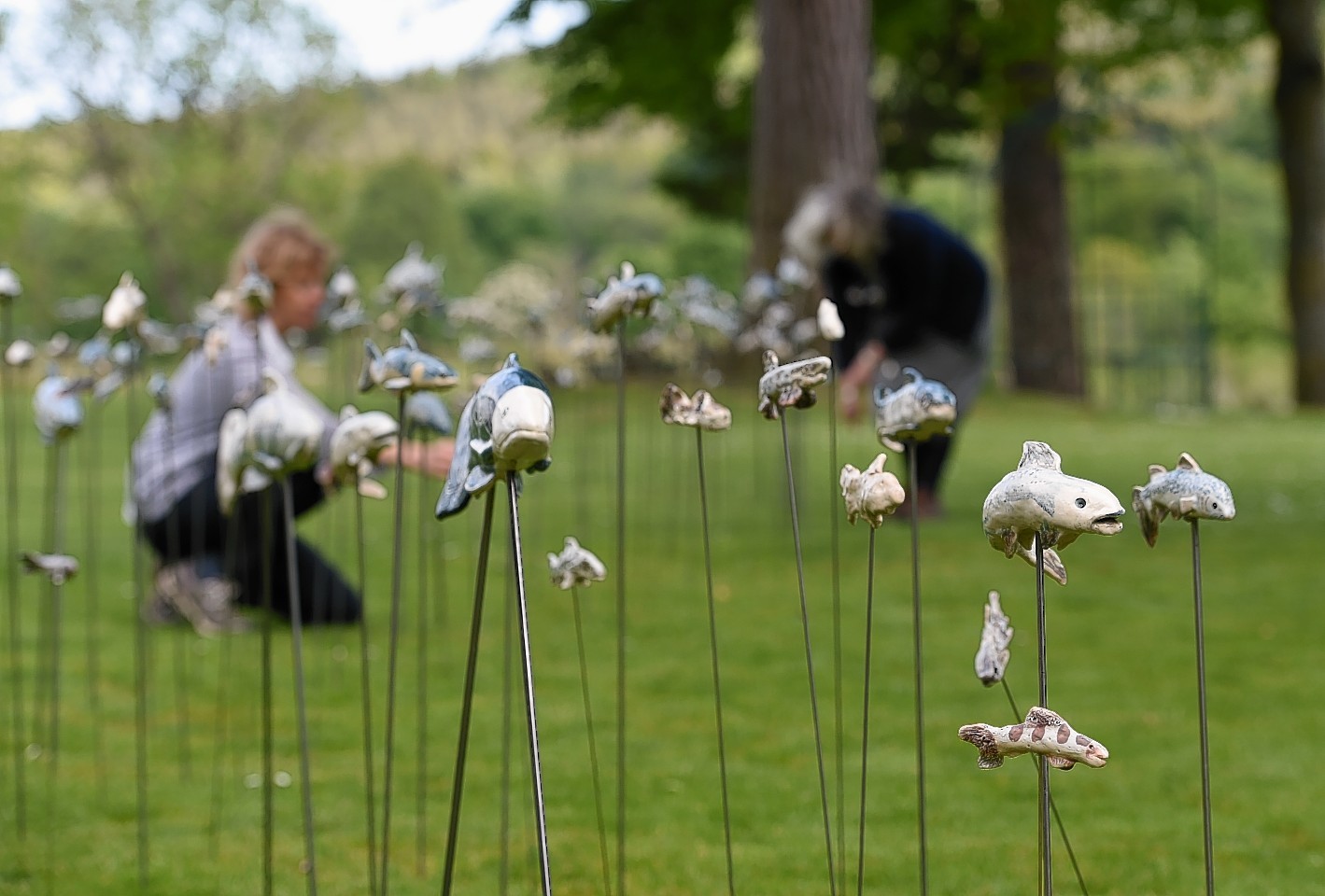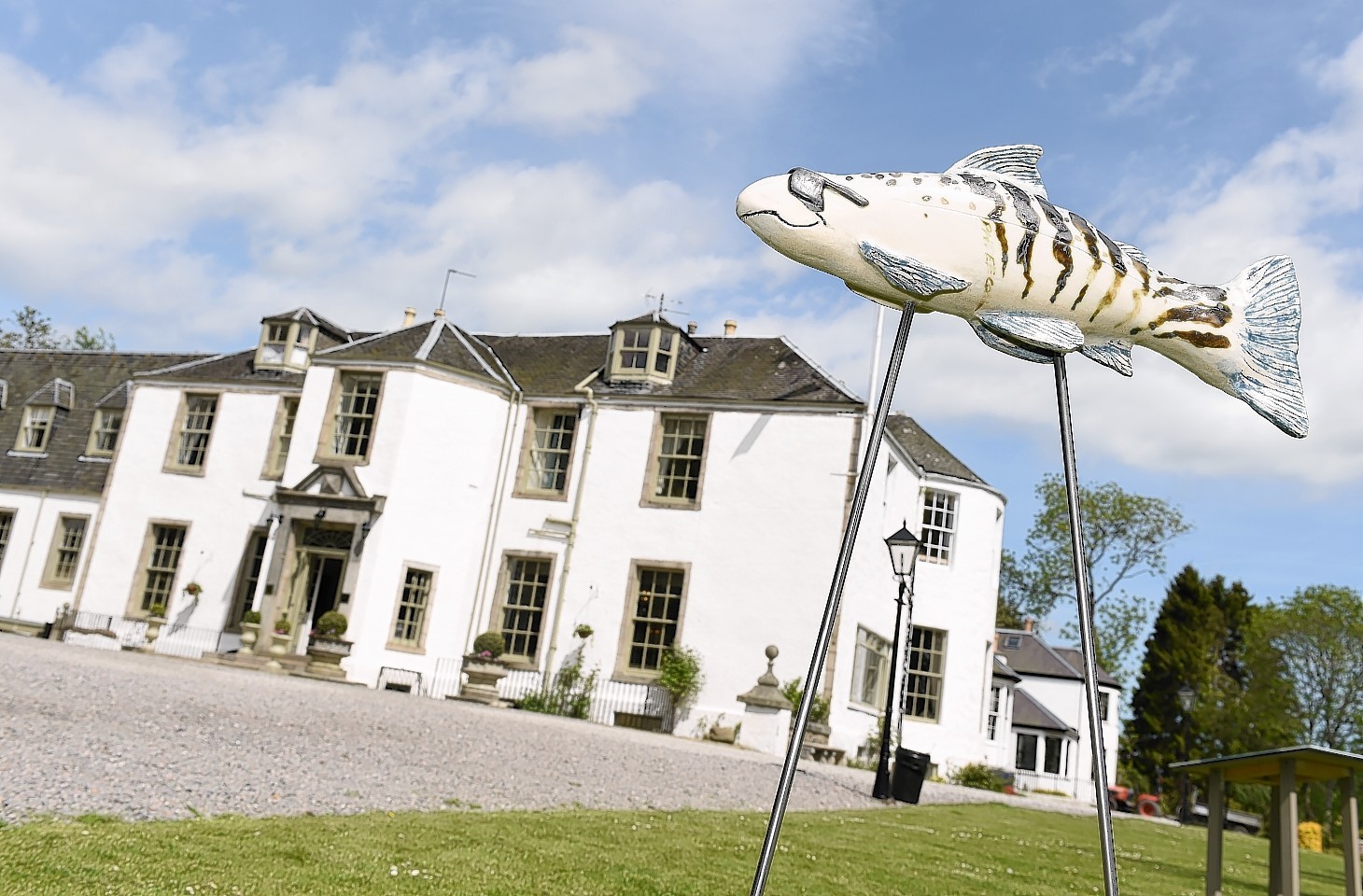 The larger 18in bars adult fish, called bars of silver, were individually decorated by local artists, jewellers and ceramists, including Howard Butterworth.
Local businesses and groups snapped up the chance to sponsor the bars of silver, and the remaining four – as well as a 5ft willow whopper – will be auctioned off to raise money for the River Dee Trust and Banchory Sports Village.
Mrs Shand said the project had been inspired by last year's hugely popular Wild Dolphin Trail in Aberdeen.
"Helen and I did a dolphin," she said. "I've been involved with River Dee Trust for six or seven years raising its profile, and thought this would be ideal.
"In my minds' eye, I always saw Banchory Lodge as a fantastic place to site the fish and it's exactly like I imagined, it looks brilliant.
"There were a couple of anglers having a look at them and admiring them."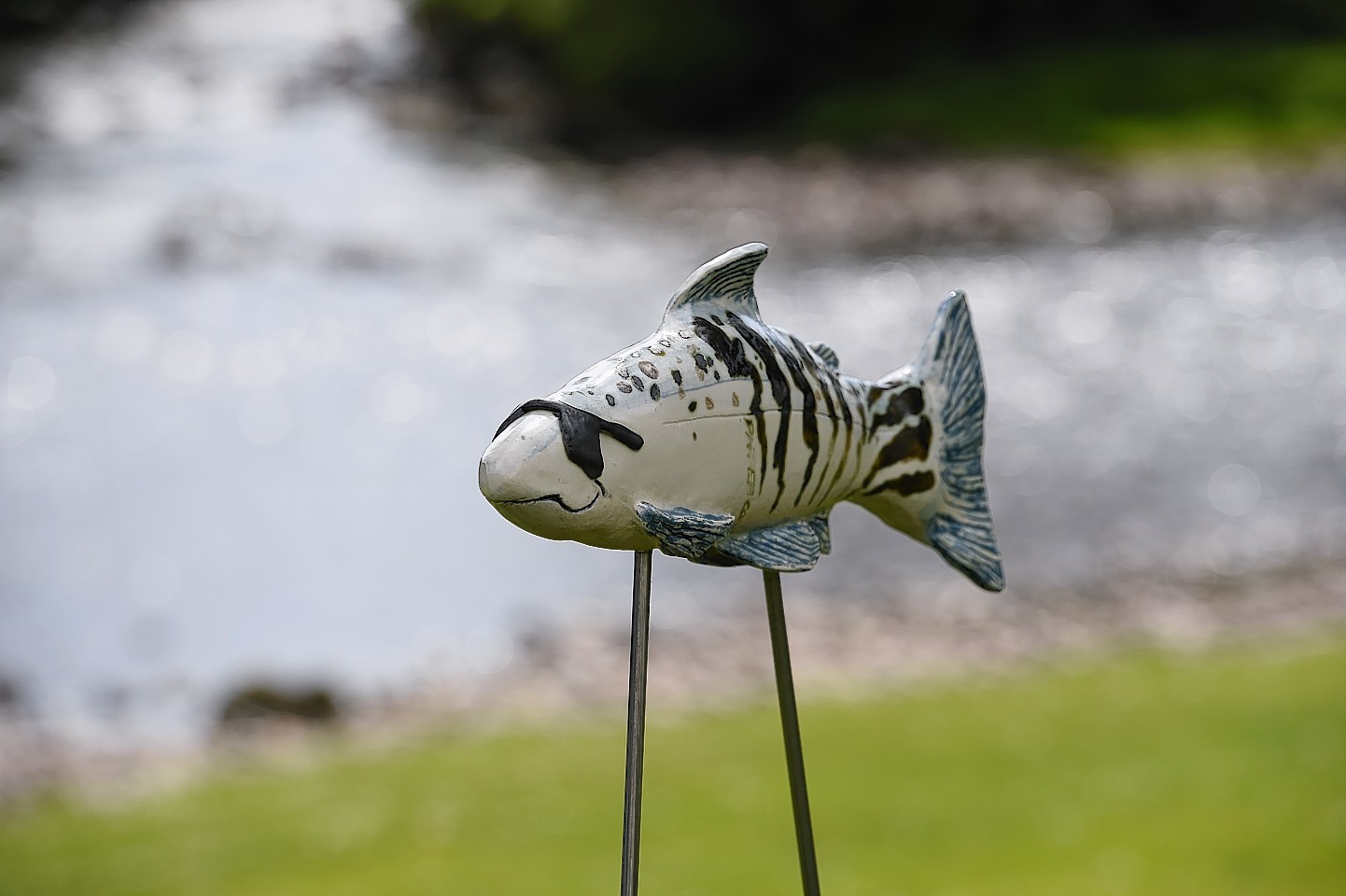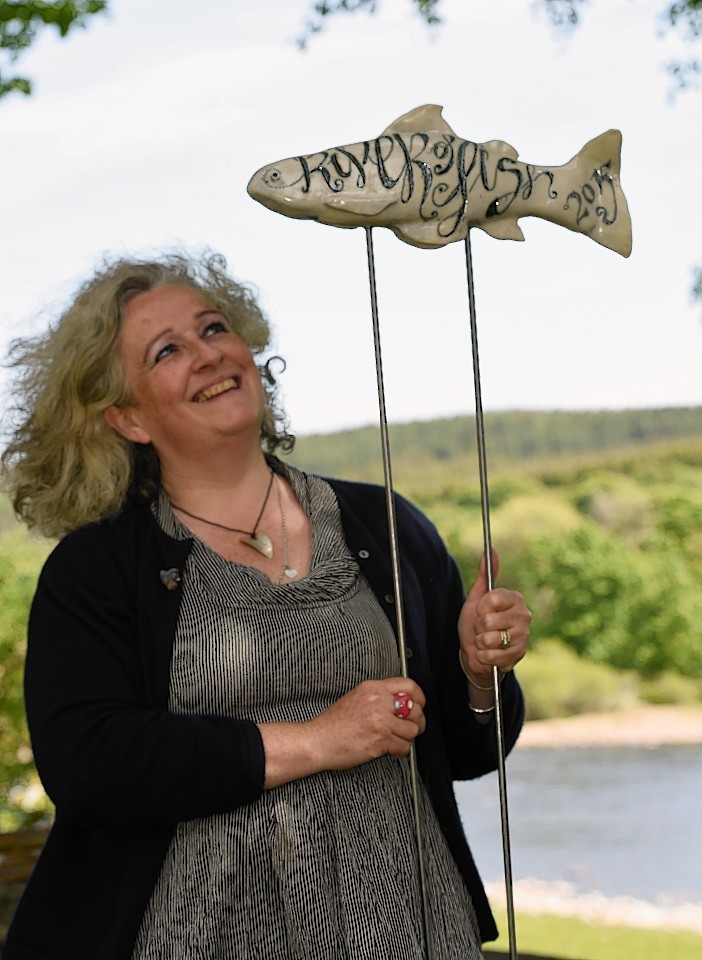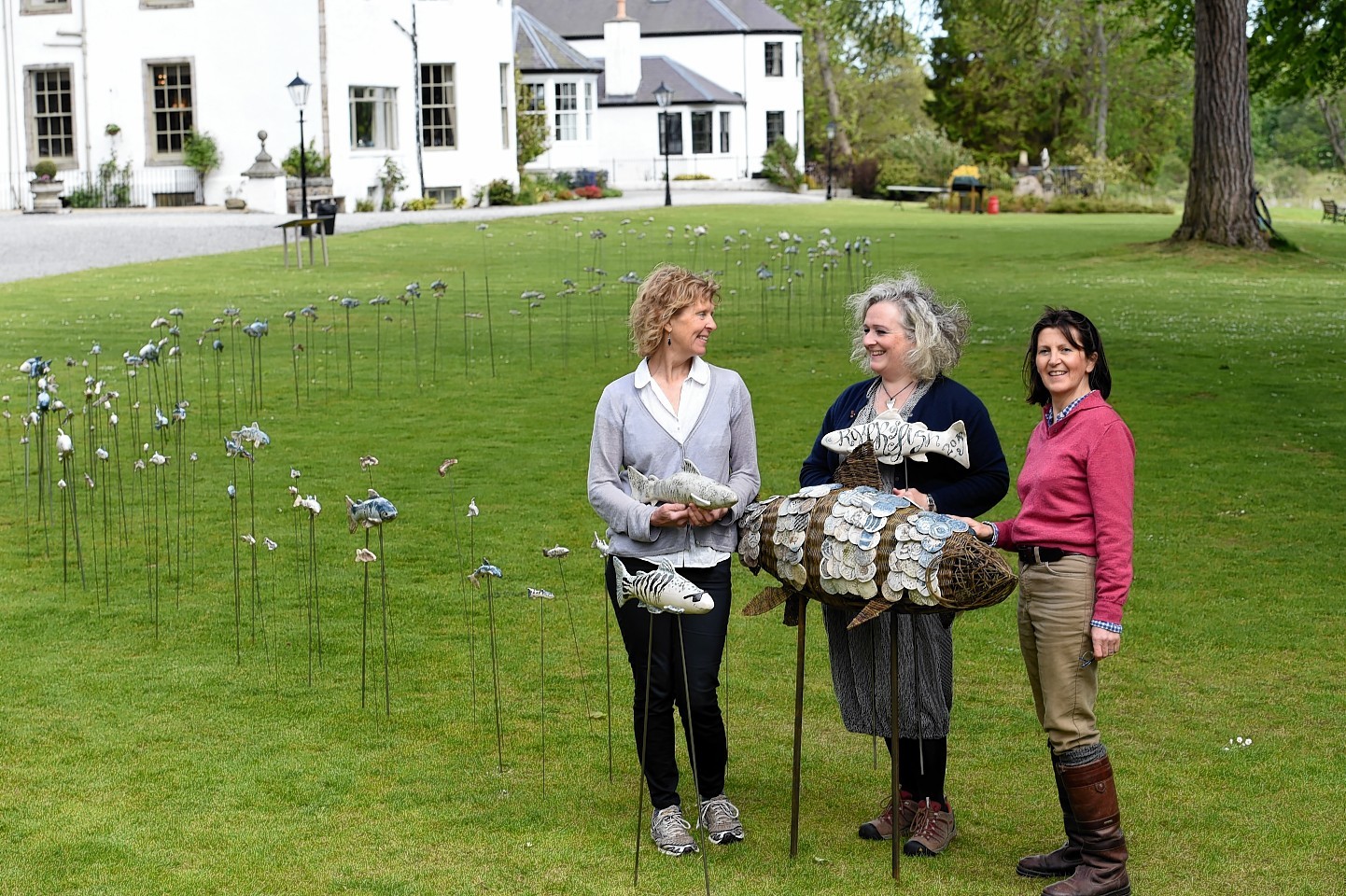 The art installation can be viewed at Banchory Lodge until June 16, and coincides with the Banchory River Festival this weekend.
At the festival, visitors will get the chance to design a scale to attach to the willow whopper, which will go under the hammer along with four salmon on October 8.
Other activities at the festival include a quiz night, family ceilidh, 20-mile bike ride and a dog show.
More than 45 stalls will be set up in Bellfield Park on Saturday for the main event, which will also include ferret racing, worm charming, performances by Banchory Pipe Band and a farmers market.
To find out more about the art installation and where it goes next, visit www.heckleburnquines.co.uk
For the full festival programme, visit www.banchoryriverfestival.co.uk