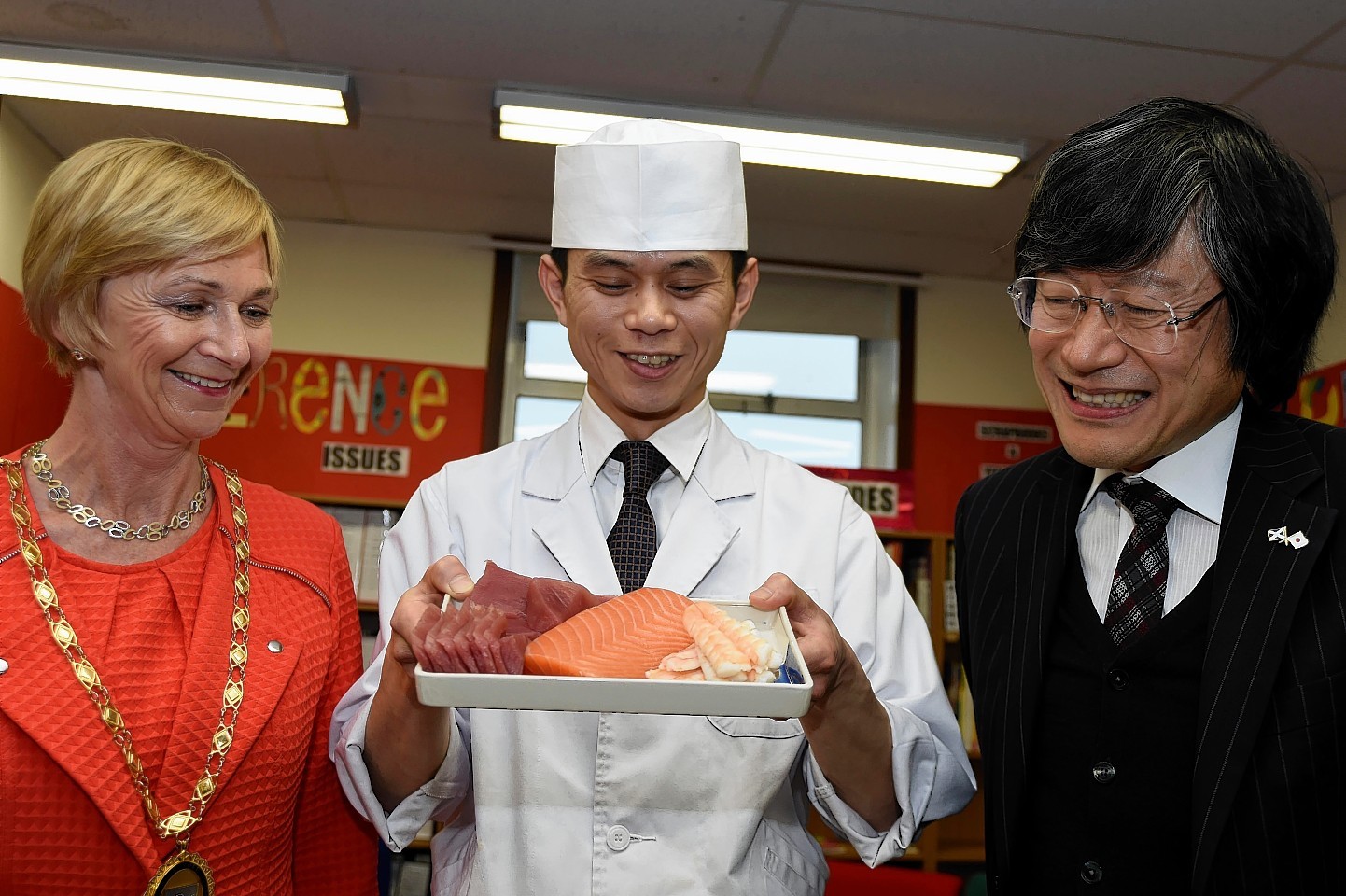 Pupils in a north-east port are being given the chance to forge new links with the adopted home of one of its most famous sons.
Japanese consul general Hajime Kitaoka visited Fraserburgh to see for himself the birthplace of "Scottish Samurai" Thomas Blake Glover.
And that inspired staff at the town's secondary school to set up a club dedicated to exploring the culture of the Far East nation.
Glover, who was born in Fraserburgh in 1838, moved to Nagasaki when he was in his early 20s and played a crucial role in the industrialisation of Japan.
The entrepreneur helped to found the shipbuilding company which later became the Mitsubishi Corporation, and to establish the Japan Brewery Company, which later became the Kirin Brewery Company.
Mr Kitaoka visited Fraserburgh Academy last month and talked about his country's close relationship with the town.
Now pupils be given the opportunity to discover more about Japan, learn its language, and study Glover's amazing life.
The school's head teacher, David Clark, said: "After a very successful visit by the consul general to Fraserburgh Academy and the subsequent enthusiasm of our young people we will be introducing Japanese classes at lunchtime for students.
"This is a great opportunity for pupils to widen their language skills and develop an international dimension to their learning."
Last night, the Japan Society of the United Kingdom, which supported a day of Japanese-themed learning at the school during the consul's visit, said the scheme would offer pupils the chance to see life from a different perspective.
A spokesman said: "The Japan Society was delighted to support Fraserburgh Academy's Japan day through its small grants programme, and to hear that it has inspired so much interest within the school in learning Japanese."
During his visit last month, Mr Kitaoka said it was his hope that the gap between Fraserburgh and Japan could be bridged in the future.
He said: "Fraserburgh is very close to Japan, but at the same time is very far from Japan.
"It's sort of a contradiction – close because of it being the birthplace of Thomas Glover but, geographically, so remote.
"How to reconcile these contractions, that is my job, Fraserburgh is very important for Japan."