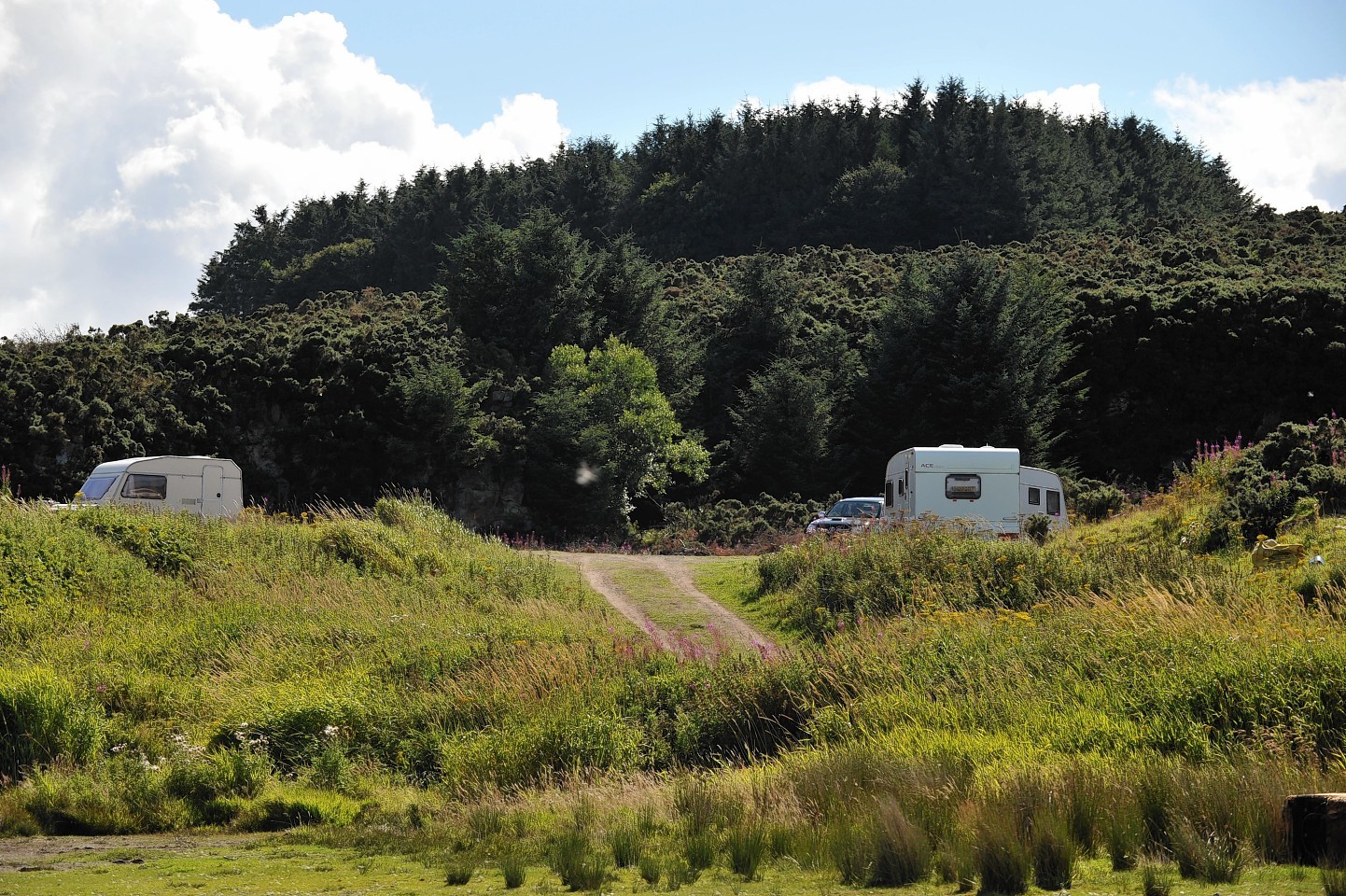 Controversial plans to reopen a historic gypsy stopover to travellers are back on the table.
Hundreds of local people objected when Aberdeenshire Council revealed proposals to use Aikey Brae near Old Deer as a permanent site for travelling families.
The plans for the disused quarry were shelved last year – but now a new £100,000 proposal to open the gates to Aikey Brae is being considered.
A report prepared for members of the local authority's gypsy sub-committee reveals that a short-term solution to the problem of traveller accommodation is needed while other sites are considered.
Moyra Stephen, the council's ethnic communities officer, says: "Over a period of many years, Aberdeenshire Council has been working towards identifying areas of land with the potential to be developed as sites for travellers."
The four sites formally identified as part of the council's long-term strategy are at Blackdog, Chapelton, Ellon and Thainstone.
But the report reveals it is "unlikely these sites will be developed in the short term" and that Aikey Brae could act as "immediate site provision".
The document stresses the sites have not been exhaustively examined and could be subject to change, but members of the sub-committee will consider Aikey Brae as a stop-gap solution when they meet this week.
Last night, local councillor Jim Ingram spoke out against the proposal.
He said: "My feeling is that the local community is virtually 100% opposed to it. I doubt that will ever change.
"Any indications I've ever got from the public meetings we've had is that the community is virtually entirely opposed, and that's being generous.
"I'm there to represent the locals and I would have grave concerns about it going ahead. I am a local member, I'm there to uphold the views of the local people. This has come somewhat out of the blue."
But retired Ordnance Survey worker Billy Rennie, who lives in nearby Stuartfield and has spent several years researching the history of the site, disagreed.
Mr Rennie said: "I'd be happy if Aikey was reopened to Scottish travellers and local travellers.
"The Scottish travellers have been using the site since before the 1800s. The site is historically known because people came from all over to a triste, where people sold their goods.
"It's only in the last 150 years that the local people have been getting involved. It's a good site because it's out of the villages.
"Travellers have their own governing bodies and if they're up in Aikey Brae they're no problem whatsoever."
Two years ago, Mr Rennie – who has worked as an informal liaison between travellers and the Central Buchan community – teamed-up with the police and council to secure places at local schools for gypsy children based at Aikey Brae.
Mr Rennie said: "We got them uniforms and everything. Then the hoo-ha started, and that knocked it on the head.
"Bad news travels fast and a lot of people have not learnt enough about travellers."
Local resident Mary Johnston, whose home is one of the closest to the historic site, added:
"They didn't really bother me, the travellers. I've had no trouble at all, they seem to be very private."
Aikey Brae is one of four sites earmarked as short-term solutions in the council's traveller strategy.
The others are at Golf Road in Ellon, east of the A96 Aberdeen-Elgin road at Inverurie and at a council depot in Fourdon Road in Laurencekirk.
However with space for 14 pitches, Aikey Brae is the largest site under consideration.
All are owned by the council, which has only one existing site, at Banff.
The development of any one of the sites, including the provision of running water, refuse facilities and a sewage connection, would likely cost more than £100,000 if public money was required.
The council's gypsy sub-committee will meet in Aberdeen on Wednesday to discuss the latest proposals.