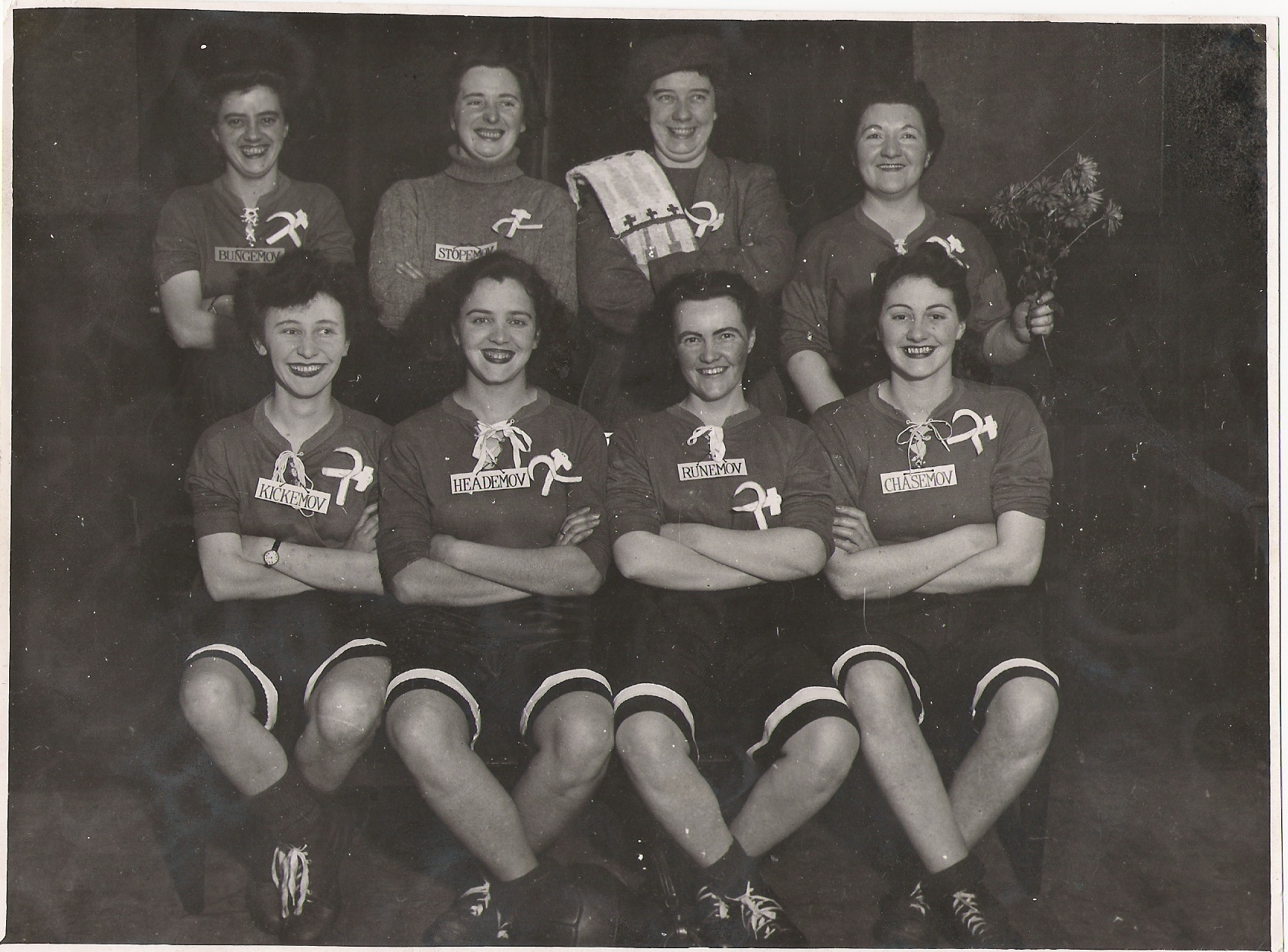 A north-east woman is trying to trace her former colleagues – after unearthing a photograph from her past.
Margaret Taylor, who now lives at Cookham in Berkshire, worked as a telephone exchange operator in Aberdeen before leaving the north-east with her family in 1955.
The photograph features Mrs Taylor, nee Ritchie, with seven colleagues, dressed in Soviet Union football strips, complete with the hammer and sickle insignia, at an office Christmas party in the function room of the then-Mitchell and Muil bakery in Union Street.
Mrs Taylor said: "The war was over for us and Russia, who sent their football team to oppose our various teams, as far north as Aberdeen.
"The operators wanted their Christmas party with fancy dress so chose the Russian football uniform.
"The girls made black shorts from their blackout material trimmed with white bandages.
"One of the group's brothers played for a football team, who lent them blue shirts, football boots and a football. So the guests backed aside so that the team could have a game.
"We didn't score but we had the biggest laugh all round and ready for refreshment.
"I would love to learn if any of my fellow players are still with us."
Mrs Taylor's nephew Dave Ritchie still lives in Aberdeen and has asked for anyone who is in the photograph, or knows someone who is, to get in touch.
He said: "My aunt dug it out for me when I was visiting her and asked me to try to find out if any of the girls are still around.
"It's like many people who grew up just after the war, there was not a lot of work available so she went south in search of work.
"If anyone recognises any of the participants, or is one, Margaret would love to hear from them. They can get in touch with her through me."
Do you recognise anyone in the photograph? If so, you can contact Mr Ritchie on 01224 691978.