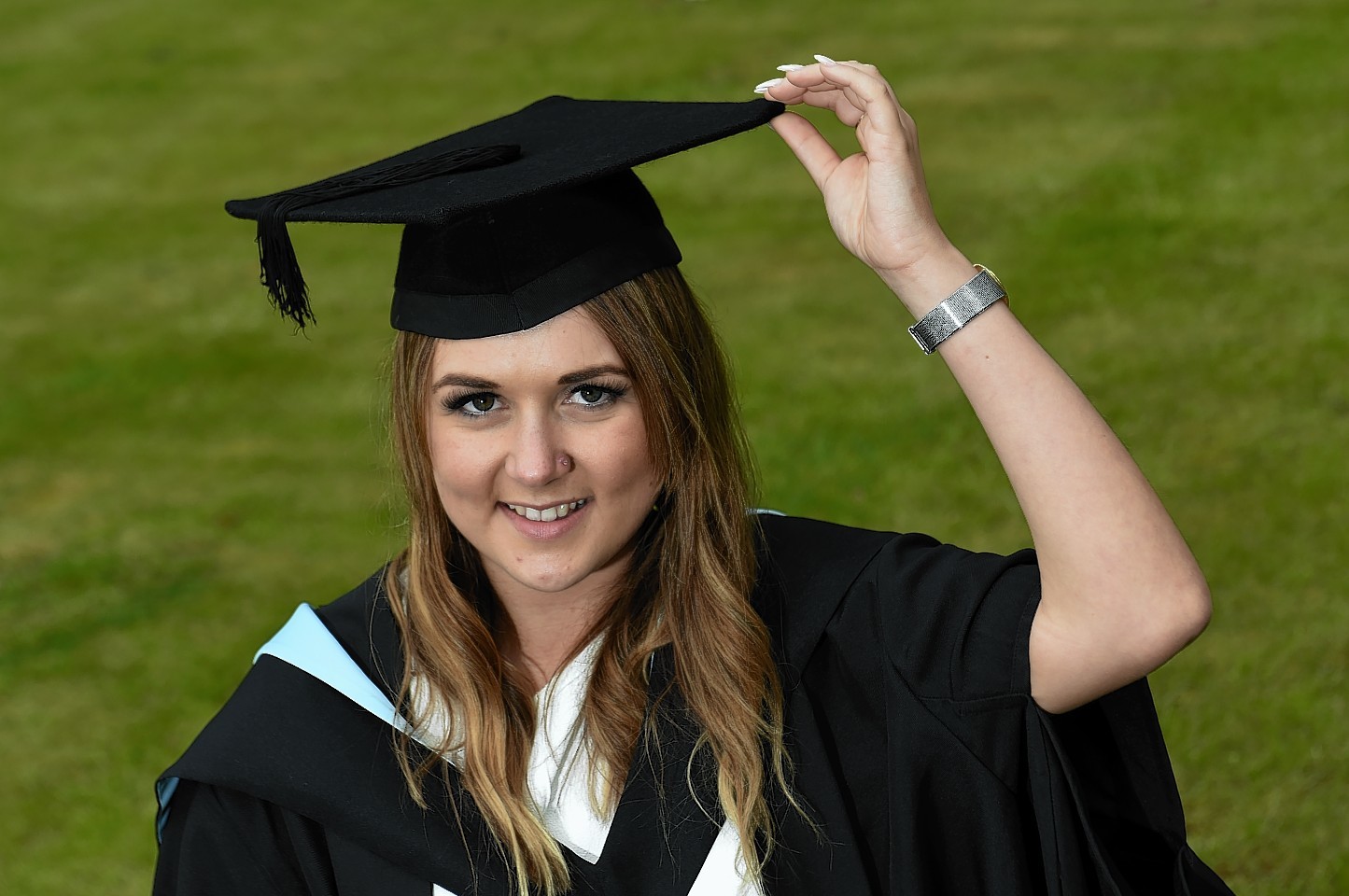 A big-hearted north-east woman well known for her work on the annual student show received her law degree yesterday to a round of applause from classmates.
Holly Bruce, 22, from Fraserburgh, was key to organising this year's student show, Tilly Elliot, which raised more than £68,000 for good causes.
The Student Show has been held every year since 1921 and is usually a comedy piece.
She has also embarked on three treks through China, Morocco and Machu Picchu for charity during her university career.
Miss Bruce said of receiving her degree yesterday: "I'm full of emotion, the four years have just flown by at the speed of light.
"I started working with the shows when I first started here and it's always such good fun that I kept doing it.
"I had a really big role this time as assistant admin where I would organise a lot of details of the show, but I also got to play an old wifey so I still got out there on stage.
"The university has such great staff, they've always been really supportive of anything I wanted to do."
Miss Bruce won't be leaving her academic life too far behind as she has secured a role as charity president at the Aberdeen University Student's Associations (AUSA).
Her father, Ian Bruce, said: "I'm very, very proud of her."