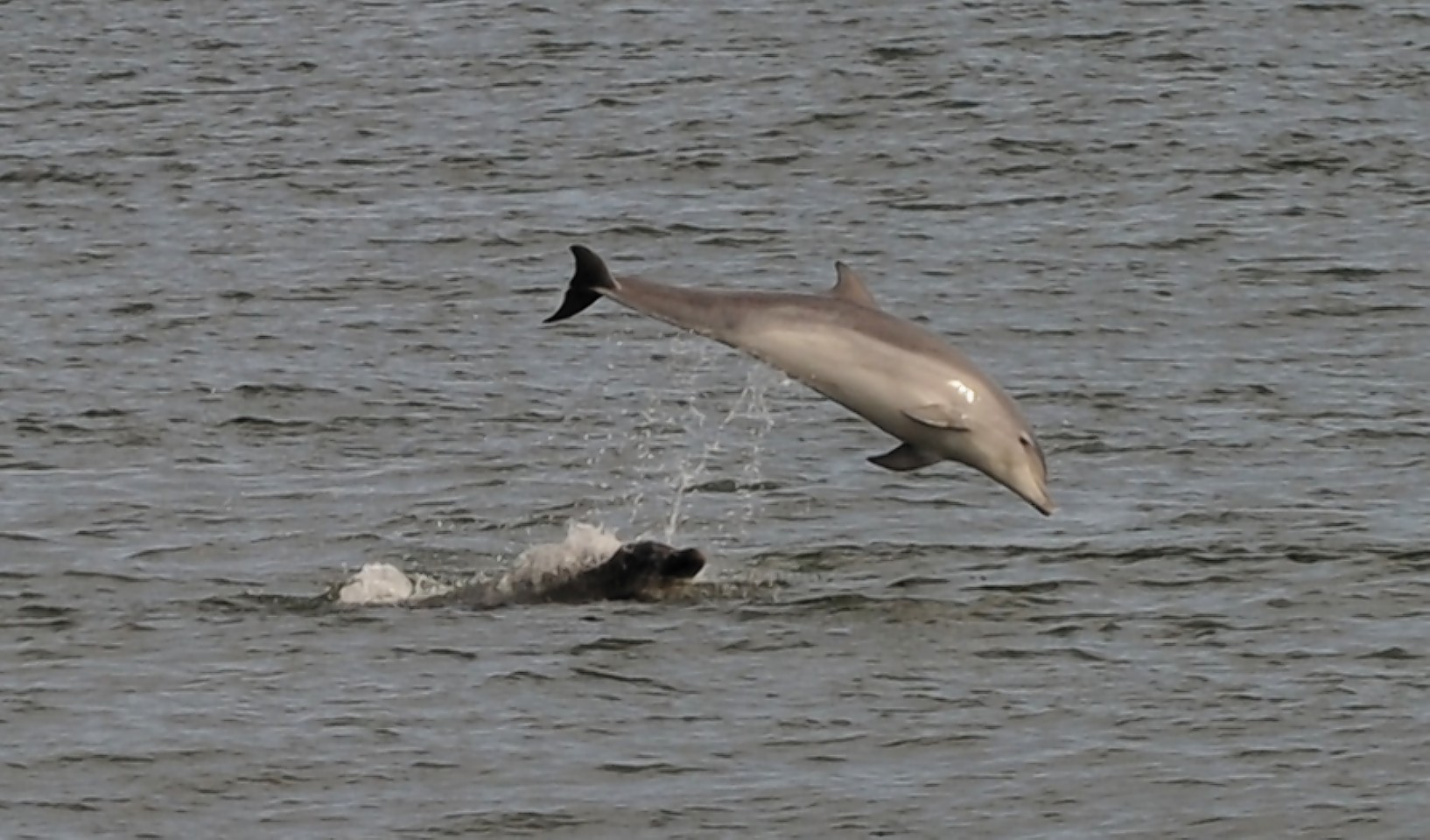 Visitors to Aberdeen's popular Dolphinwatch are being asked to help nature this weekend by taking part in a litter pick at the beach.
In addition to the clean-up, from 11 am-1pm on Sunday, visitors will be asked to draw and write about what they love about the creatures on a large wooden dolphin all weekend.
RSPB Scotland's Dolphinwatch team will be at Torry Battery from 11am-6pm, Thursday to Sunday, every week from now until August 16.
Binoculars and telescopes will be provided by Viking Optical, and plenty of experts will be on hand to help visitors spot the animals.
The watch started in 2013 and has attracted a record number of visitors this year.
Paul Kendall, one of RSPB Scotland's Dolphinwatch people engagement officers, said: "Bottlenose dolphins are protected by EU legislation and we're lucky that the east of Scotland population – which the ones we see in Aberdeen are part of – are protected by a Special Area of Conservation in the Moray Firth.
"We're asking everyone who comes to the project this weekend to help protect the laws that protect these magnificent sea mammals by signing up to #DefendNature and spreading the word on social media.
"Only by working together can we make sure that the laws that look after dolphins and other wildlife that we love and that make Scotland a destination for wildlife tourists are protected."