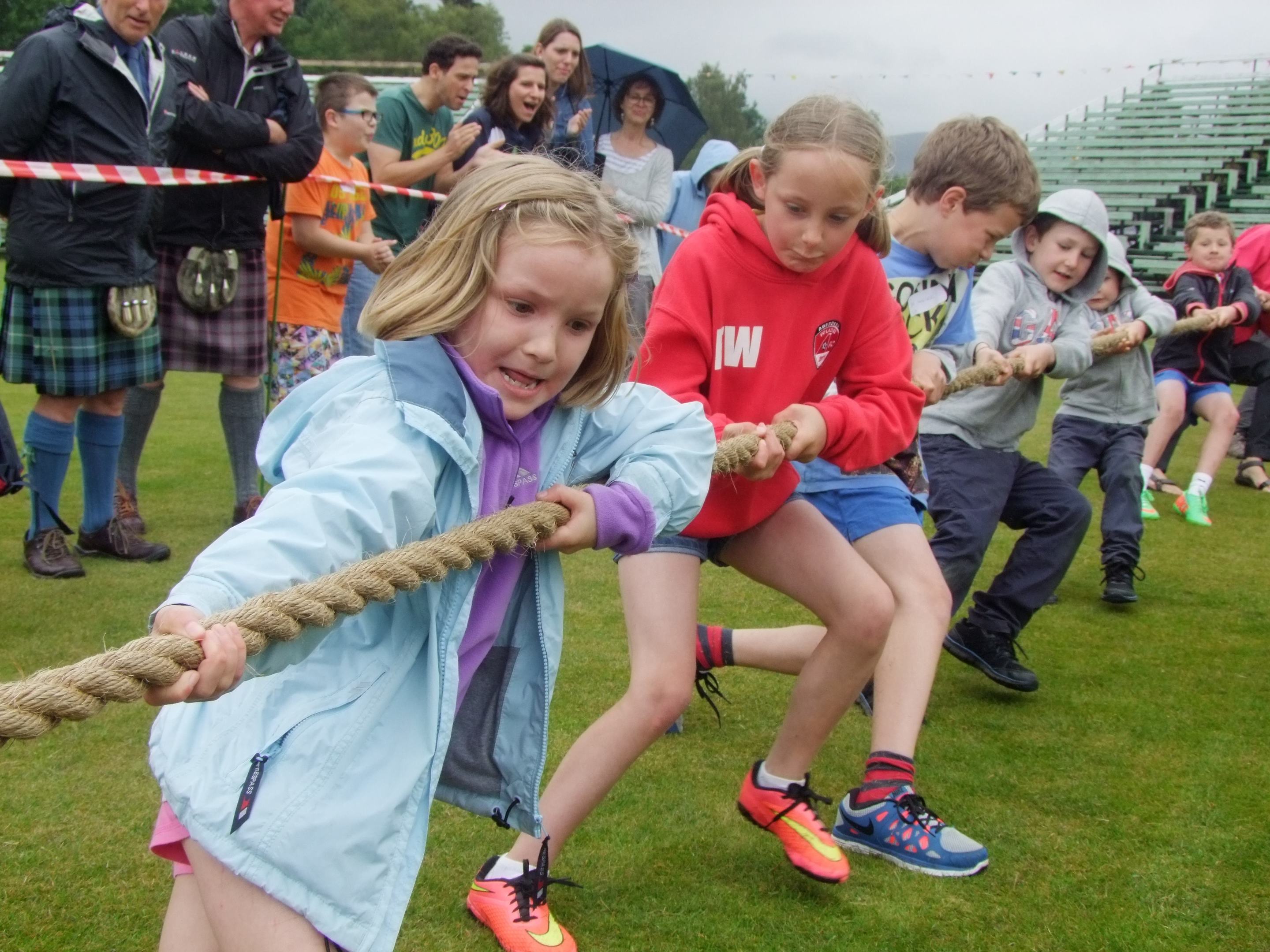 Budding young athletes will show off their talents at the Braemar Junior Highland Games this weekend.
Youngsters aged five to 17 will take part in a range of traditional Scottish events, including tossing the caber, throwing the hammer and a tug of war.
There will also be Highland dancing and piping contests throughout Saturday'sjuly11 games, which will be held at the Princess Royal and Duke of Fife Memorial Park from noon.
Last year a record-breaking 500 youngsters took part in the fun, in front of a crowd of 1,500 and organisers are hoping their 11th event will be just as successful.
John Kinsella, a founder and committee member of the Braemar Junior Highland Games, said: "The event has gone from strength to strength each year and has been blaze-trailing the way for other similar events around the country.
"Organisers from different parts of the country have come to see the Braemar event and see how it's done, and we hope to build this.
"To keep the games successful requires locals and visitors to get involved, and we really hope groups, families and friends will support us in what is set to be a spectacular event."
There will also be a family fun day on Sunday, with entertainment including a birds of prey display, miniature railway, family dog show and stalls. It will run from 11am to 3.30pm, before the unveiling of a plaque to commemorate the 200th anniversary of the Braemar Gathering.
Falck Safety Services is sponsoring the games weekend for the third year running.
Managing director Colin Leyden said: "It is a great event and a great excuse for families and friends to come together and enjoy a day out, whilst also supporting the community and encouraging children to become involved in the traditional sports of Scotland from a young age."
Organisers have also lined up evening entertainment, with a dinner and auction in a marquee in the games grounds kicking off the weekend on Friday.
Big Country will headline Saturday's marquee night, with proceeds from the bar being donated to the Archie Foundation. Alternatively, a family ceilidh will be held in the village hall.
Tickets, or more information, is available by calling Mr Kinsella on 01339 741679.
Admission for the junior games is £3 for adults and £1 for children on the day at the gate.
The Braemar Gathering – one of the biggest events on the adult Highland Games circuit due to the attendance of members of the Royal family – will be held on September 5.