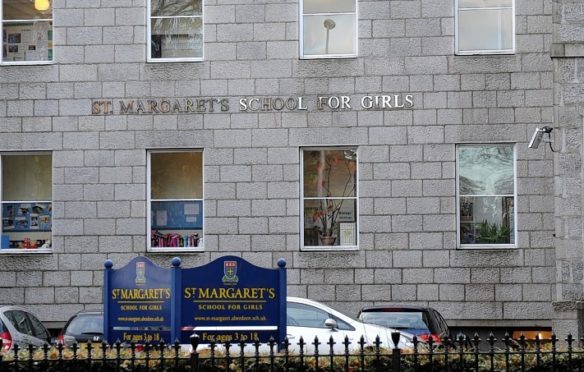 Pupils at St Margaret's School for Girls have handed over more than £2,000 to a charity which offers support to bereaved children.
Workers from Grampian Child Bereavement Network were invited to the school, in Albyn Place, last year to help train teachers how to help children struggling with losing a loved one.
Pupils then decided that the charity should benefit from the school's fundraising efforts, with a cheque for £2,112 recently handed over.
The Reverend James Falconer, NHS Grampian, Health Care Chaplain and an Ambassador for the charity said: "We are a very small charity which is growing quickly, so this is a huge amount of money to get and we are very grateful to the school.
"The money will go towards helping to train and support those already working with bereaved children and those who know them. Every penny we receive goes towards helping the children."
Head teacher, Anna Tomlinson said: "We have been very impressed by the work of the Grampian Child Bereavement Network whose training for our school staff has been beneficial"
"The pupils and parents of St Margaret's are committed to raising much needed funds for all sorts of charities, and we are always touched by their generosity and willingness to get involved."