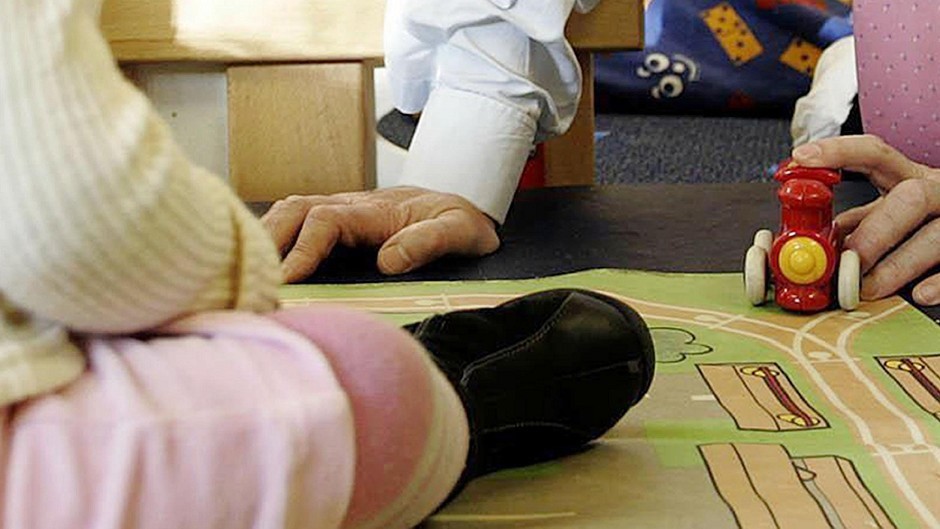 An Aberdeenshire nursery has been told it must make urgent improvements or face closure after inspectors uncovered "significant concerns" over the safety and welfare of children.
Links Nursery Balmedie has been ordered to ensure staff have the necessary qualifications, skills, and experience – and that children are given enough to eat and drink.
The centre was issued with a formal improvement notice by the Care Inspectorate yesterday after a damning report branded the current level of provision "unacceptable".
Bosses have until next Monday to start putting better practices in place – or face the cancellation of its registration to operate.
A spokesman for the watchdog said: "Our inspection, carried out in June, found unacceptable care being provided to children at this service.
"We have now informed them of the areas which must improve quickly.
"We will follow up on the improvements required and if we are not satisfied that the progress we require is being made, we will not hesitate to take action."
Last night Mairi McCrae, director of Links Nursery, said a new manager had been put in place and the team were making good progress towards meeting the Care Inspectorate's targets.
However, one parent in the village revealed she had recently taken her daughter out of its care and enrolled her in another nursery three miles away due to her own concerns.
The service has now been told it must take action to ensure that the safety and welfare needs of children attending the nursery are met – and that staff understand their responsibility and the importance of keeping children safe in the nursery.
The improvement notice requires the nursery to "take action to ensure that staff improve their awareness of behaviours, inappropriate resources and situations that could compromise the physical safety and wellbeing of children and that they take appropriate action to reduce risks."
The notice also requires that the service demonstrate that proper provision is made for the health and wellbeing of children attending the nursery, and also that children are provided with sufficient assistance with eating and drinking to ensure they have adequate food and drinks at all times.
The inspectorate has called for staff to create "effective, meaning relationships with children" and for an audit of staff training needs to be carried out by Monday.
Provisions should be made for "appropriate behaviour management" by this point "to ensure that children are not ignored or made to feel humiliated".
And by August 20, bosses must have drafted a staff training plan to address the concerns raised.
The Care Inspectorate added: "Every child in Scotland has the right to safe, compassionate care which meets their needs and respects their rights."
Ms McRae said the inspectors had called at a difficult time and staff were making good progress towards turning things around in time for the deadlines.
"We parted company with our manager a few months ago and our deputy manager was off sick on the day the inspectors came," she said.
"We are not making excuses and accept that there were instances where we did not meet our high standards.
"However, we now have a new manager and an action plan has been agreed with the Care Inspectorate.
"We are pretty much all the way there and they are happy with the progress we are making."
The facility caters for youngsters from newborns to five-year-olds and is the only independent nursery in Balmedie.
One Balmedie mother-of-two – who did not want to be named – said issues relating to "inexperienced staff" had caused her to move her five-year-old daughter to Banbury Cross nursery in Blackdog last year.
She said: "My daughter was around one when she started going. There were a couple of girls I really liked there and I would have had them around the house to babysit, but the good ones always leave and it got to the point where there was no good ones left.
"There was a couple of things I complained about – mostly to do with the staff and how they interacted with the kids."
Another mum, whose eldest son went to the nursery, said: "I didn't see any problems myself.
"I think the problems came from above, it was not really the girls who were to blame because they work long hours there."