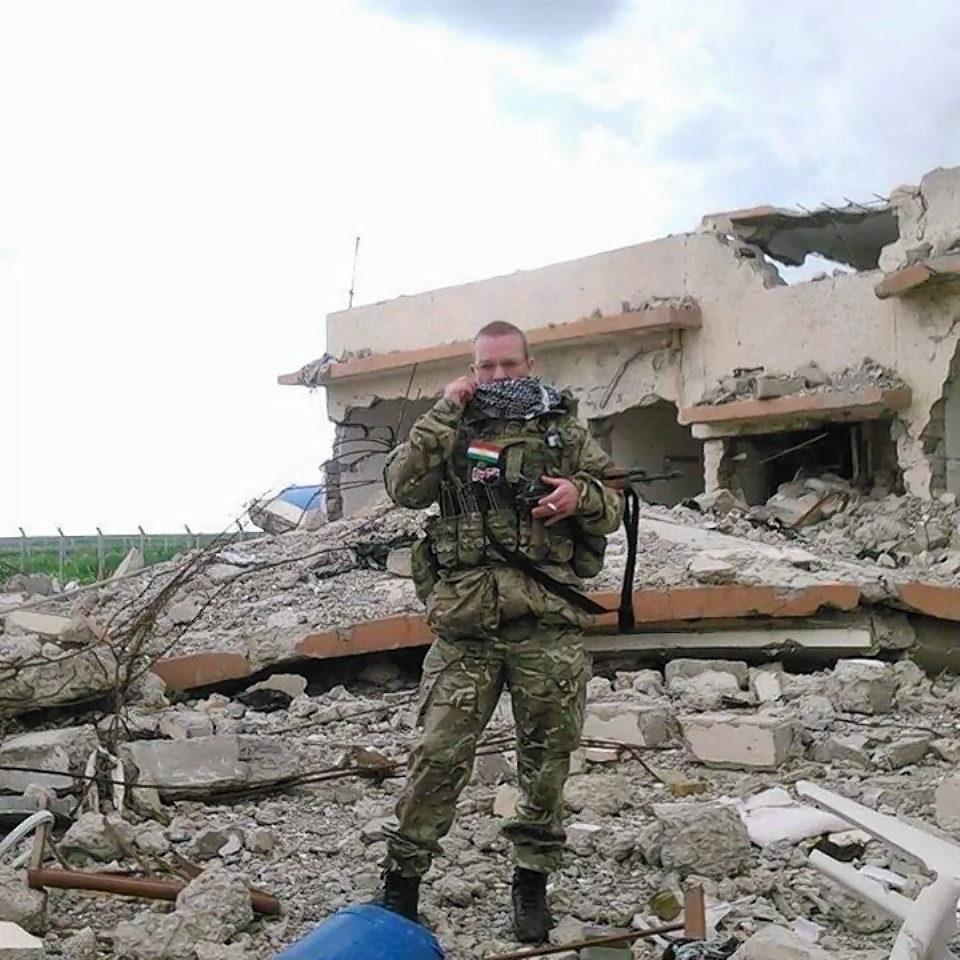 A former soldier from the north east is now training volunteer troops to fight against so-called Islamic State.
Alan Duncan, 47, says he is living in an old Russian army base near Koya in Kurdistan after getting government clearance to train the new wave of fighters.
Mr Duncan said he had been "honoured" to get the role to work with the Peshmerga, the volunteer forces which underpin Kurdistan's military capabilities.
Kurdistan, an autonomous region that covers part of Iraq, Syria, Turkey and Iran, has increasingly come under attack from militants as IS seeks to expand its campaign of terror.
Despite, the threat, Mr Duncan – who has twice travelled to the region – said he felt safer where he was than when in the north east.
He said: "I have no regrets about coming out here. TO be honest, I feel safer here than when I am walking around Aberdeen on a Friday or Saturday night.
"Living and working with the Kurds is like a breath of fresh air."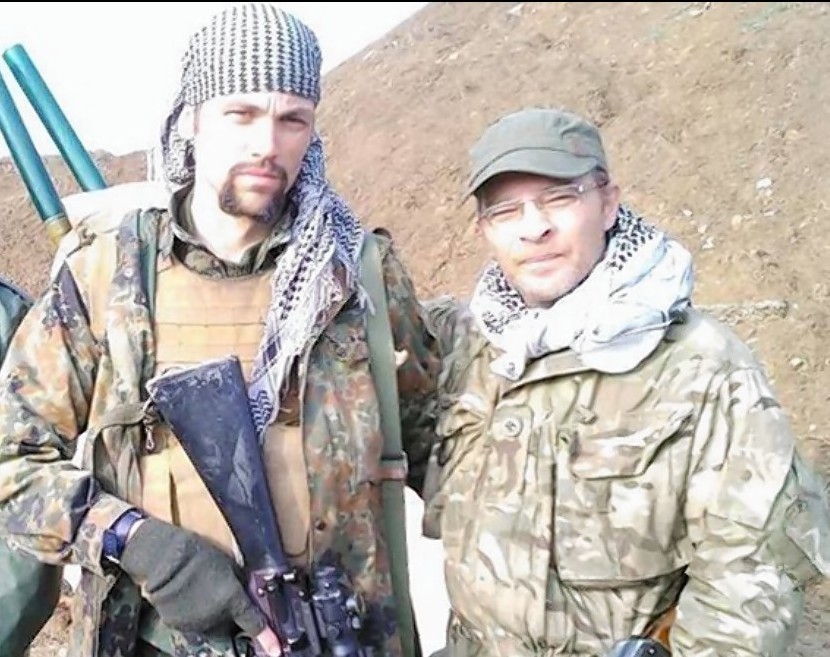 Mr Duncan, who served in the Gulf with the Royal Irish regiment, has been appointed by the Kurdistan Democratic Party to train the soldiers.
He said that many native Kurds who had moved across Europe had returned to their home country for military training.
One fighter, Shaho Pirani, 30, who lives in Denmark, said he had come back to Kurdistan to spend three months with the Peshmerga after completing military training.
Mr Pirani, a politics lecturer, said: "I came here to help my party, to help liberate my people. I don't enjoy it, its a hard life, there is very little food, you sleep on a hard floor, so its not something you enjoy but it is something I have to do."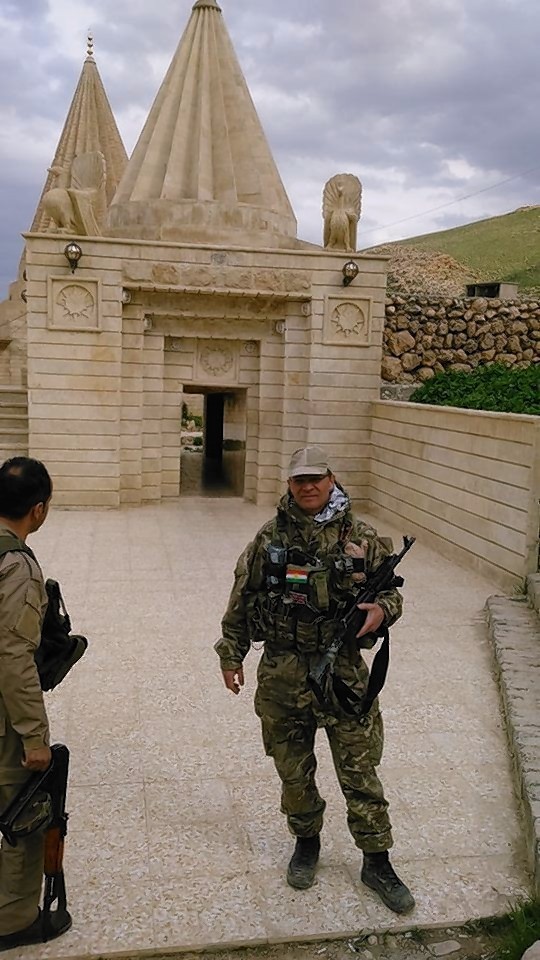 Mr Duncan originally travelled to Syria in order to fight Islamic State last November and the returned to the region four months ago.
He said he had been motivated to leave his small village "to do the right thing" and has hit out at "X-box warriors" who have arrived looking for glory in the fight against extremists.
The former window company boss has been targeted by internet trolls since his time in the Middle East, with Police Scotland confirming that inquiries were ongoing into threatening messages received.
He said he was focussed on the job with the Kirds training to fight not just IS but other foes in the region, including Iran.
Mr Duncan, who does not get paid and has relied on on-line donations, said: "Trust me, the people I am training are some of the toughest people you can imagine but they understand they need to bring in some Western tactics. WE are not having to change the Peshmerga way but they need some modern equipment and tactics."
"Daesh (Islamic State)is the threat right now, but there are so many other threats on top of that."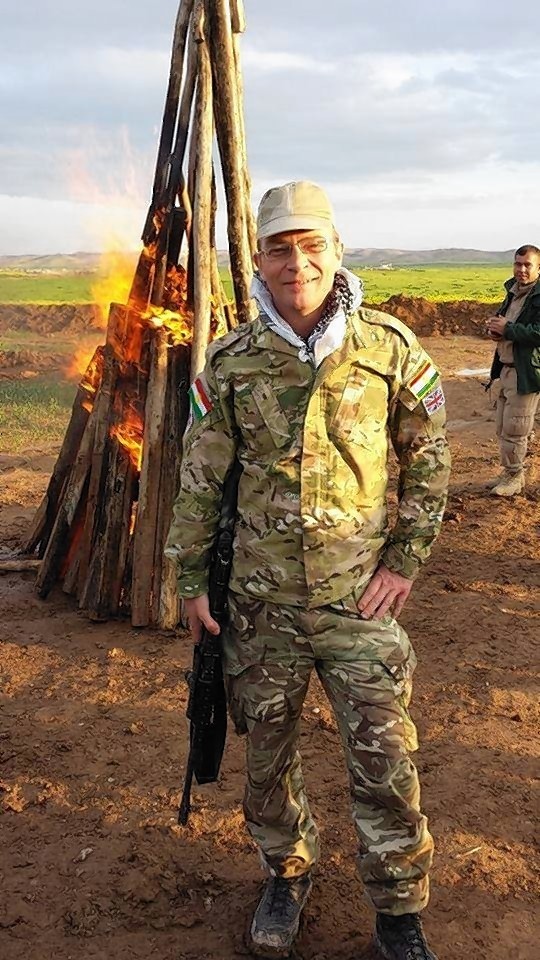 Police: 'Volunteer soldiers cause concern'
Mr Duncan could face questioning from police when he returns from the Middle East, it has emerged,
Scotland's top terror cop, Detective Chief Superintendent John Cuddihy, said that volunteer soldiers travelling to the region caused him "concern" given the risk they posed to themselves and their families back home.
DCS John Cuddihy said he would urge Scots not to go to the conflict zone given the dangers it posed to both themselves and their families back home.
Mr Cuddihy did no comment on Mr Duncan directly but said anyone with such a mission had to "deal with the consequences" from the authorities.
"They do cause me concern. The way I see it, if individuals are going out to these countries, I would be concerned for their safety and wellbeing and for the impact that will have on their family and the wider community.
"My advice is please do not go. It is not a safe environment."
Police in the UK has a "returnee policy" for those coming back into the country from countries such as Iraq and Syria. It means that all those travelling there, including for humanitarian reasons, could be questioned by police.