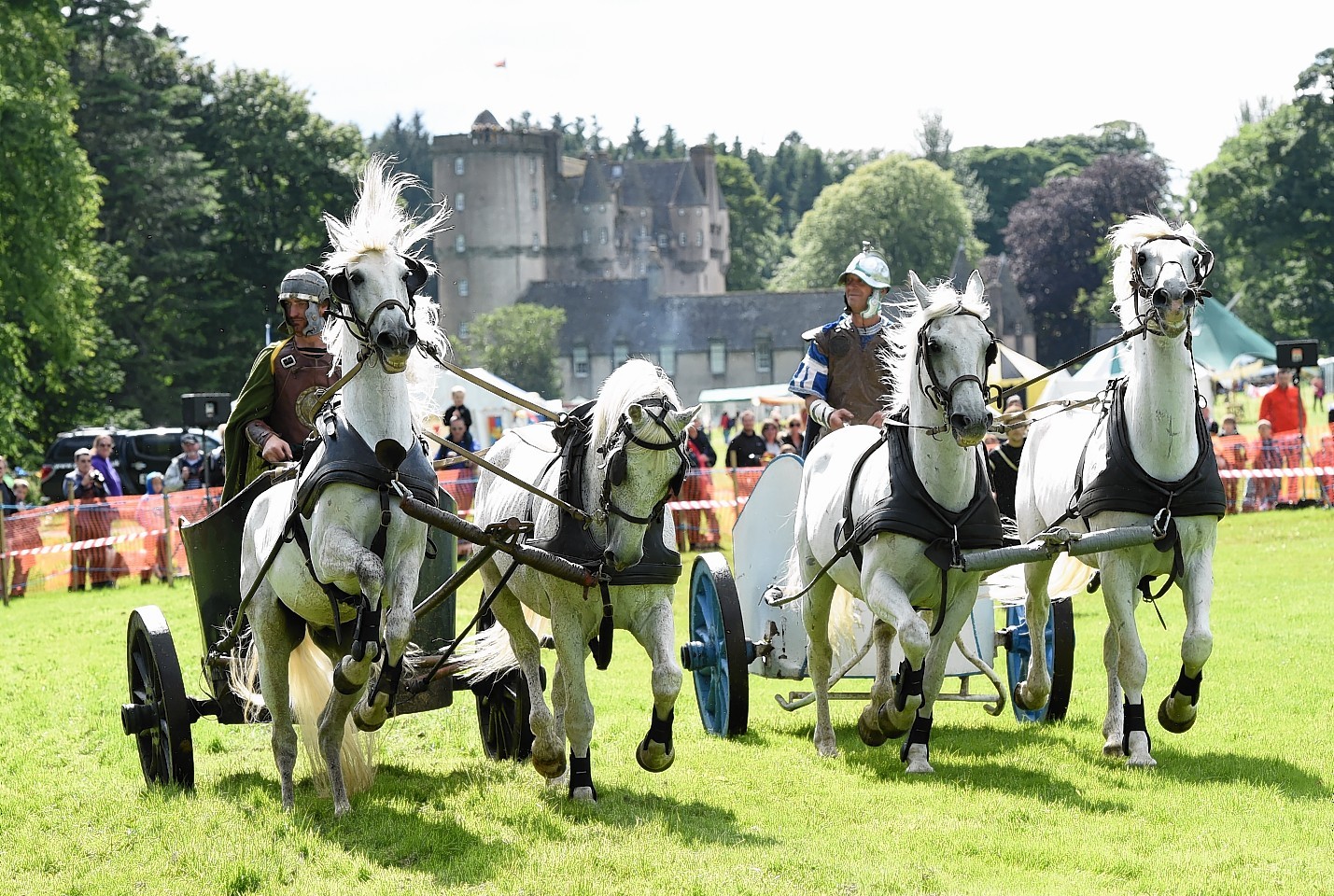 Scores of families have been enjoying some Roman-style entertainment this weekend.
From chariot races to trick-riding and gladiator fights, spectators of all ages have been enjoying the drama at Castle Fraser, near Sauchen.
The Devil's Horsemen – who feature in the hugely popular Game of Thrones series – have been delighting the crowd, racing around the grounds with their chariots.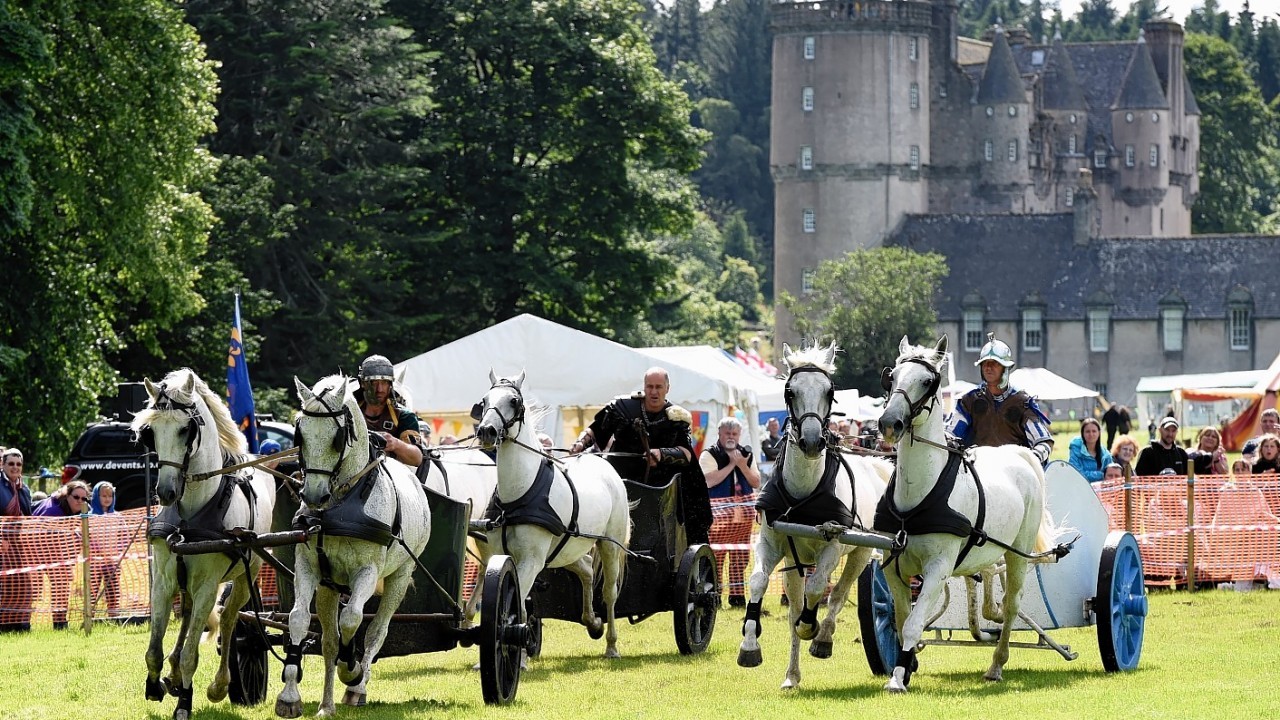 There are also re-enactments, jesters and longbow archery demonstrations.
Visitors also heard about the Roman occupation of Scotland from the Rhynie Wifies and their warrior school, while youngsters got the chance to dress up in authentic costumes and don wooden swords.
There is also a bird of prey display.
The fun was held yesterday, but runs until 4.30pm today.