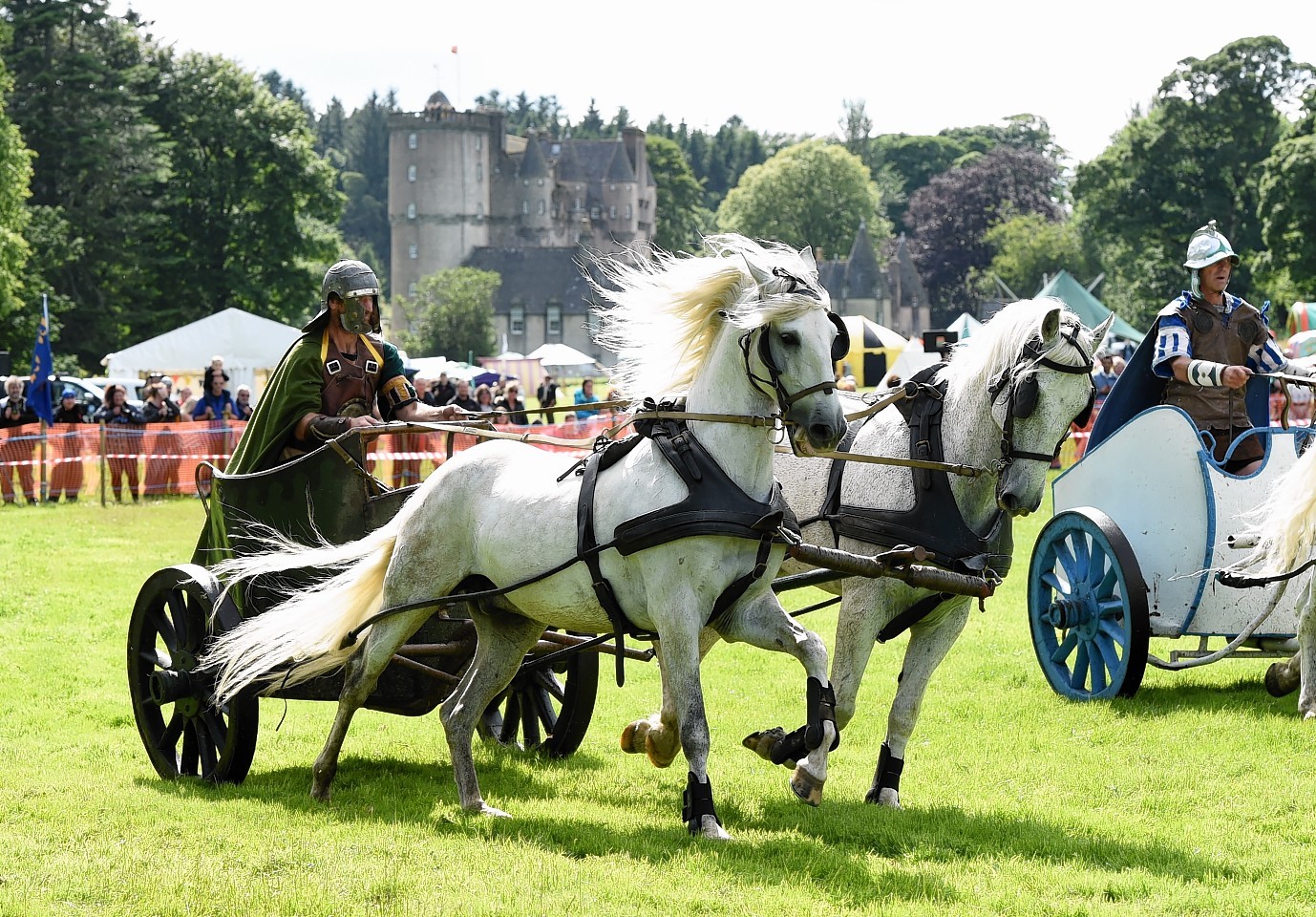 Thousands of people turned out for some thrilling Roman-style entertainment at the weekend.
From chariot races to trick-riding and gladiator fights, spectators of all ages enjoyed the drama amongst the backdrop of Castle Fraser.
The Devil's Horsemen – the stunt team from the hugely popular Game of Thrones series – delighted the crowd, racing around the grounds with their chariots.
There were also re-enactments from groups including Comitatus and the Medieval Realm, marches by the Antoine Guard jesters, gladiator battles and longbow archery demonstrations.
Visitors also heard about the Roman occupation of Scotland from the Rhynie Wifies and their warrior school, giving youngsters the chance to get involved in the fun.
There was also a birds of prey display, which featured a huge eagle soaring above the spectators and back to his handler.
Catriona Skene, events manager for Castle Fraser, said the Rumbling Romans and Wicked Warriors event, which took place yesterday and Saturday, had been a huge success, with more than 3,000 people attending.
She said: "It's gone really well.
"We've had a lot of positive feedback from everyone. They have loved the variety of the Rhynie Wifies, the Medieval Realm, Comitatus and the Antonine Guard.
"The ring was absolutely full for the trick riding and the chariot races, people kept asking when they could see the horses again."