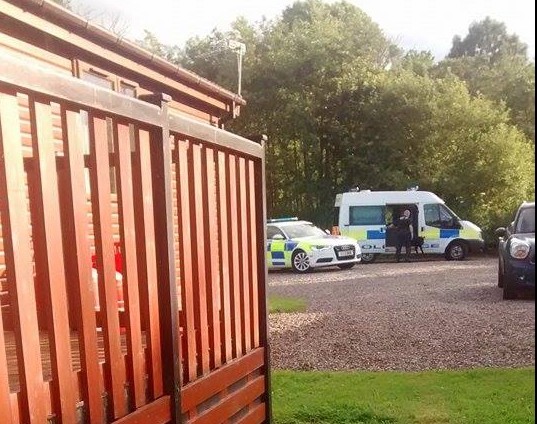 Holidaymakers watched in shock as two police cars chased a man through a quiet Aberdeenshire caravan park.
He tried to escape as officers swooped on the campsite after reports of a disturbance.
A dog handler was also sent to Deeside Caravan Park at Maryculter and three men were detained in connection with a "suspicious incident".
Last night, one witness said she had gone outside for a breath of fresh air when a young man in a baseball cap running away from officers "shooshed" her by putting his index finger to his mouth.
Sandra Smith was standing outside the wooden pod she had hired for herself and her three children by the park's pond.
She said: "The kids were just playing in the play park and I was just hanging outside the camping pod and then two police cars come screaming into the site with their blue lights flashing.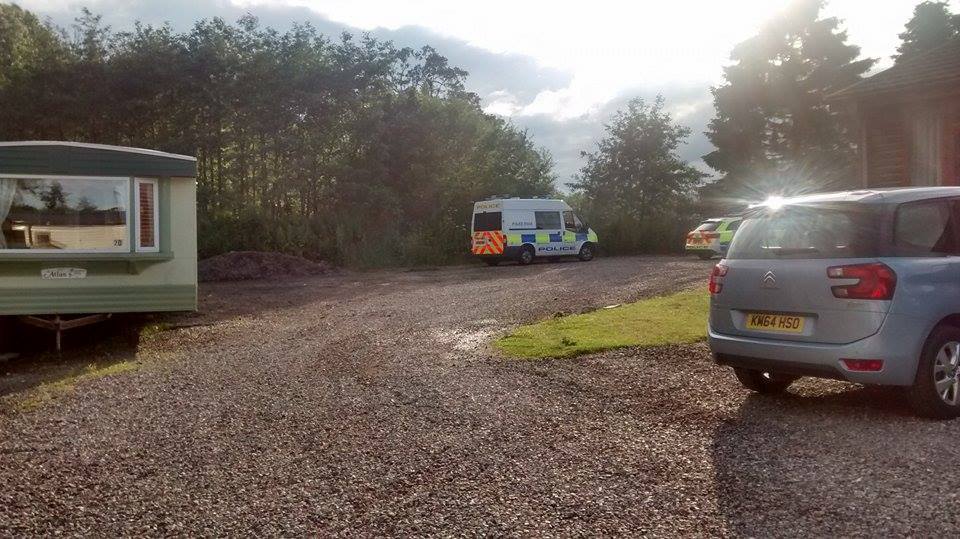 "I was just outside the pod and this guy just started legging it across the park and ran right past my camping pod and gave me the 'shoosh' sign with his fingers.
"That is when I thought 'he's not someone running after anyone, he's running away'.
"So I shouted out 'he's out this way'. He was wearing a baseball cap with a black jacket.
"The kids were thinking this was the most exciting thing ever."
She added: "The police came screaming in, they knew exactly where about in the park to go to, it wasn't just a chance thing. The guy just started running."
Ms Smith, of Stuartfield, was spending one evening in Maryculter with her children before heading to Alford to camp with her sister and nieces.
She added that the caravan park was full of holidaymakers when drama unfolded.
She said some residents claimed to have seen one of the men being tasered by police, but the force said last night that this was not the case.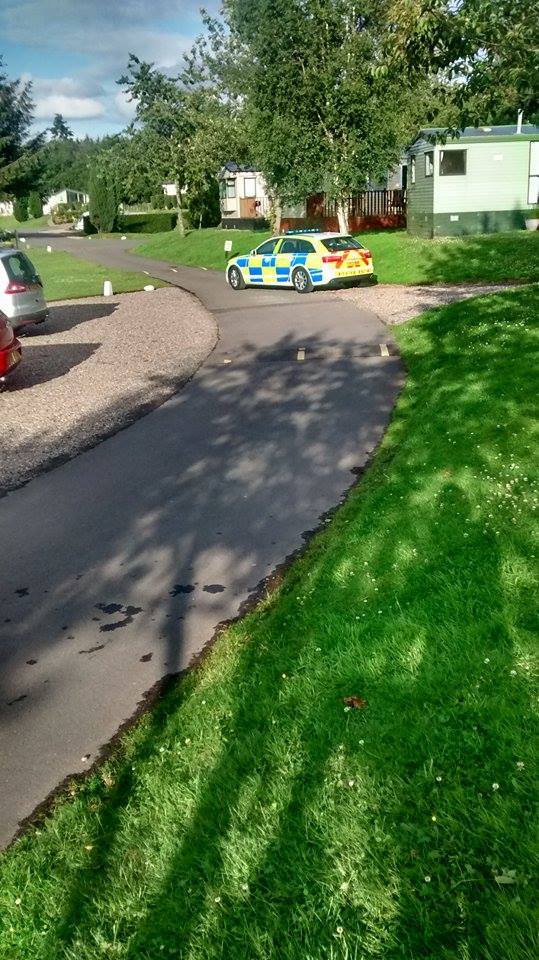 A police spokesman said only officers from armed response vehicles carried such weapons, and none was called to the scene.
He added: "There was a dog just as a routine matter because some of the guys took off. If someone takes off from police along a rural area we often have a dog check the route afterwards.
"We were dealing with a complaint involving a slight disturbance. "It was a suspicious incident involving a group of males which we arrived at.
"A male made off initially. We have got all the persons concerned. Three males are the subject of further inquiries."
Staff at the holiday park declined to comment last night.