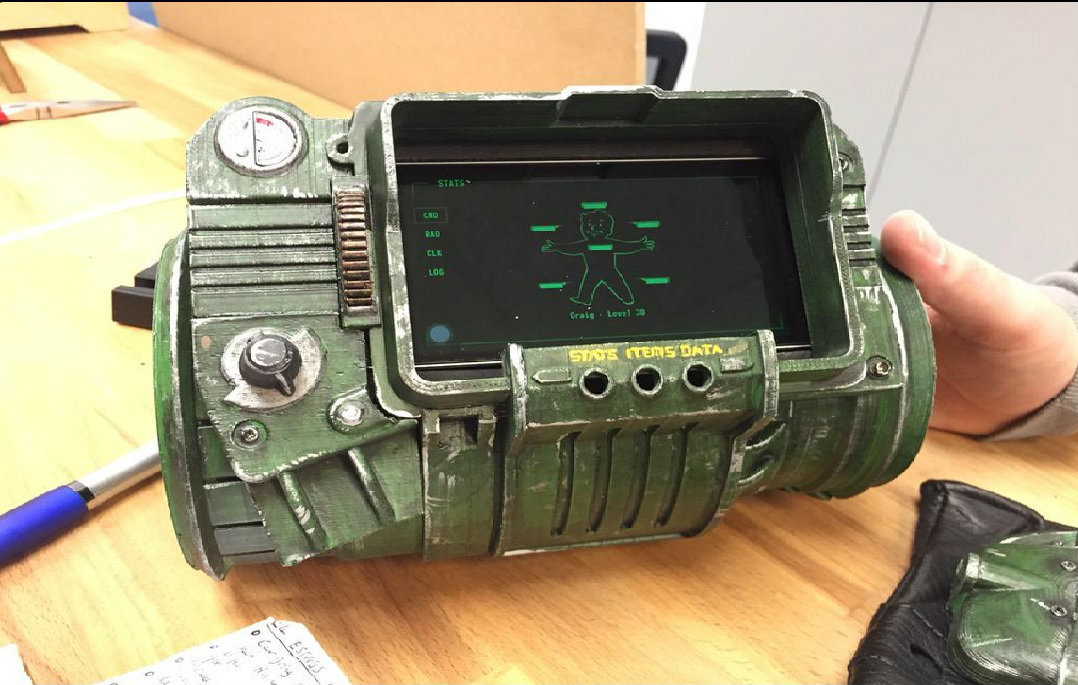 An Aberdeen graphic designer, gamer, and self confessed nerd has used a 3D printer to create a 'real life' gadget from a cult video game.
Craig Munro, has built his very own 'Pipboy 3000' an electronic Personal Information Processor used by characters in the Fallout video game series.
The games are set in an alternate version of history in which the majority of the planet is destroyed and irradiated during a fictional nuclear war between the United States of America and The
With the recent announcement of the November release of the fourth instalment of the game series Fallout 4, excited fans have already congratulated him on his ingenuity.
An awesome Pipboy 3000 that was 3D printed and painted by @CraigActually pic.twitter.com/hYYVo0IAXP

— MAKE aberdeen (@makeaberdeen) July 18, 2015
Craig made the impressively detailed piece using 3D printing equipment at 'Make Aberdeen',  Aberdeen's first digital fabrication studio.
Run by Peacock Visual Arts, the 17 Belmont Street studio is supported by Aberdeen City Council, Creative Scotland and the UK Government's  Super Connected Cities programme.
Craig said:"It took about 40 hours to print.
"Make are pretty good and they just let it run on a few machines over night."
"You can get the files here www.ytec3d.com/pip-boy/ and I did the actual 3d printing at Make Aberdeen."
"I put on a coat of primer (the same stuff you use for air fix/warhammer models etc) and a base coat of green.
"The dirty look is just watered down black acrylic painted on then wiped off using an old cloth. This makes sure all the paint builds up in all the right places.
"After the acrylic I did a dry brush of silver, then picked out a few areas for a little extra wear."
Craig is also planning on adding electronics to his design and will use it as part of an ambition 'cosplay' outfit at comic book conventions, similar to the event held in Aberdeen's Transition extreme at the end of May.
Craig is currently: "Working on an armoured vault suit and a laser rifle…" which certainly isn't something many of us can say.