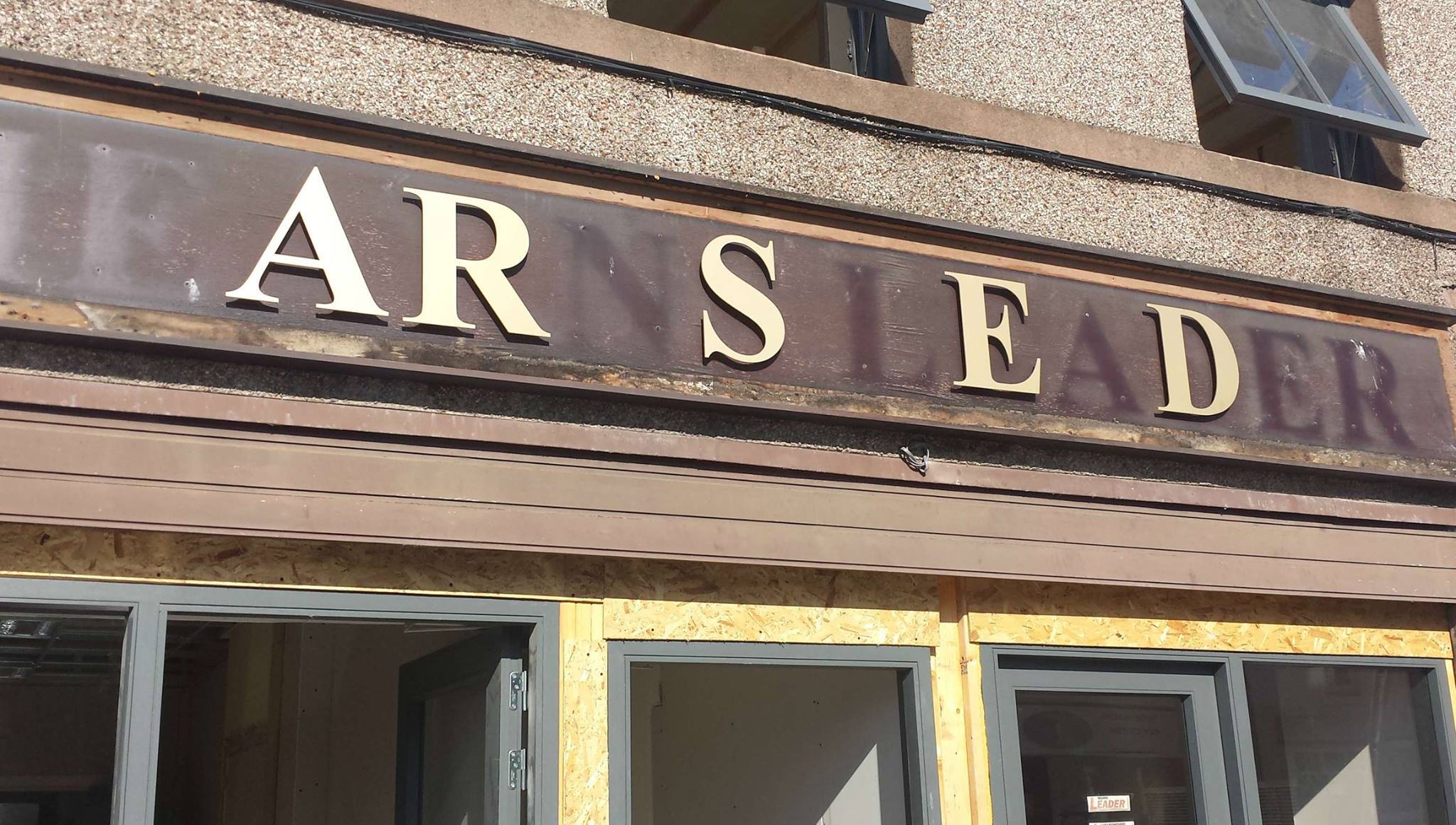 It seems to be a week of sign news coming out of Aberdeenshire seaside town, Stonehaven.
In the same week as Deep-fried-Mars-Bar-gate at chipper,  The Carron the office of Stonehaven weekly newspaper The Mearns Leader has also been making waves with sign-age.
The reporters, with tongue firmly in cheek, posted the above photograph to their Facebook page this morning with the caption: "With the ongoing refurbishment of our office the old Mearns Leader sign came down today….however we think the workmen had a little fun this morning.
"We hope we don't get a letter from the council…"
Rude but good.