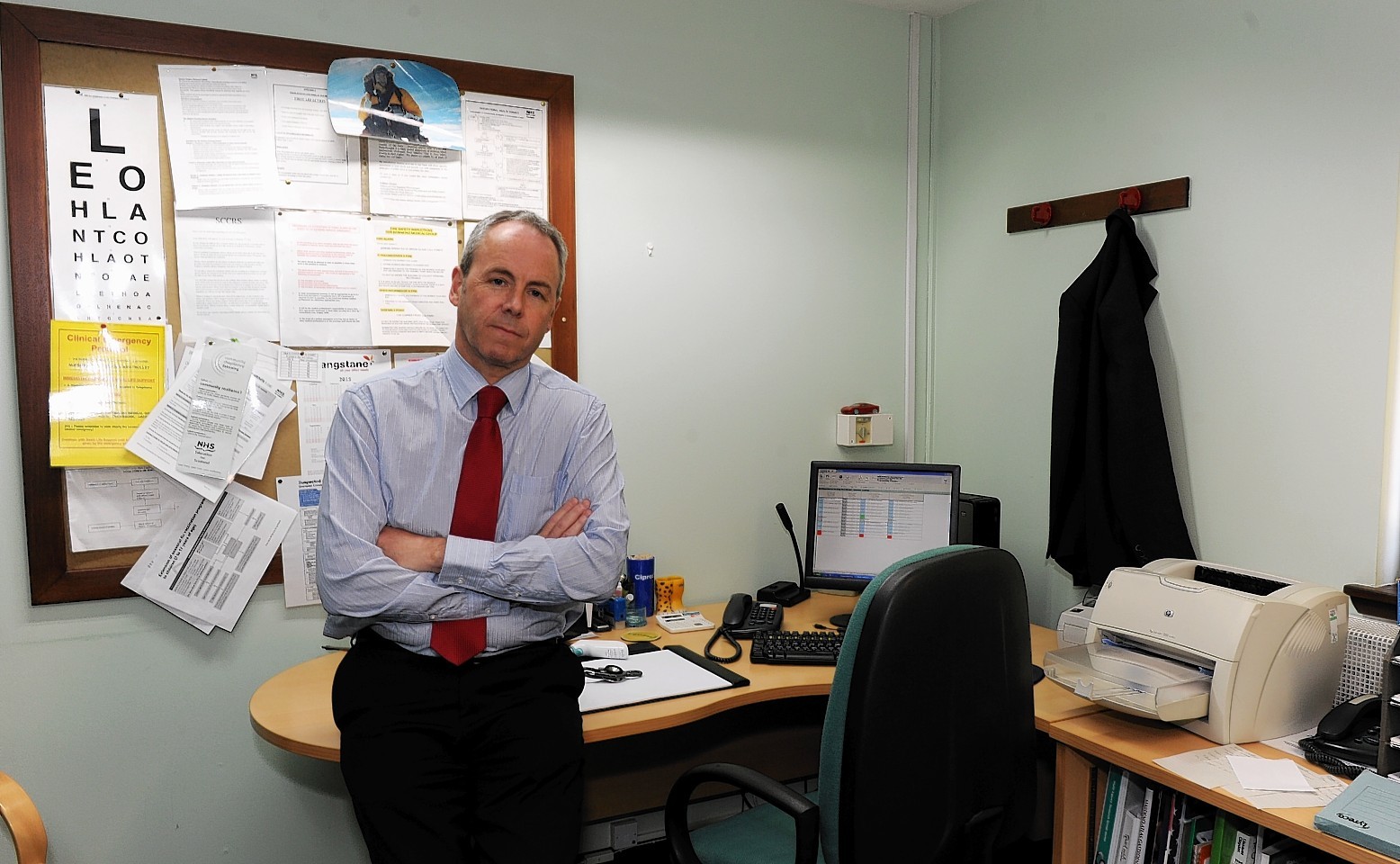 A senior GP fears replacement family doctors will not be found to serve patients in the north of the city once his practice closes.
Brimmond Medical Practice is due to shut at the end of September because of the retirement of three of its partners and difficulties finding staff to take over.
NHS Grampian has now announced that two existing practices – Gilbert Road Medical Group and Scotstown Medical Group – will share the patient list, providing it can find enough GPs and nursing staff to take on the extra work.
Dr Malcolm Valentine, senior partner at Brimmond, who is due to retire following 29 years at the Inverurie Road practice, said he was concerned that it would not become clear until next month whether a recruitment drive had been successful.
At Scotstown alone, the equivalent of up to five full-time GPs is needed, at a time of well-documented shortages of family doctors in the north-east.
Dr Valentine said he was pleased that Gilbert Road and Scotstown had been named as preferred bidders but that time was running out to get patient care in place.
The principal partner said: "We have great anxiety that it appears that it will not be possible until deep into August to confirm whether recruitment has been successful or not.
"That means there is then only a month to try and implement everything around this massive change in general practice provision in the north of the city."
Meanwhile, formal consultation over the possible redundancies among the 24 staff employed by Brimmond Medical Group – which has premises at Dyce and Bucksburn – has started.
Dr Valentine said it would be a "terrible outcome" if staff were not redeployed, given their expertise.
Judith Proctor, chief officer at Aberdeen Health and Social Care
Partnership, said: "Whilst the details of this significant change are worked through by the practices and NHS Grampian, including the recruitment of relevant clinical staff, I wish to give you an assurance about the continuity of your general medical services from October 1.
"All teams are working closely together, with the staff at Brimmond Medical Group, to plan as smooth a handover as possible, especially for people with long-term and complex conditions."