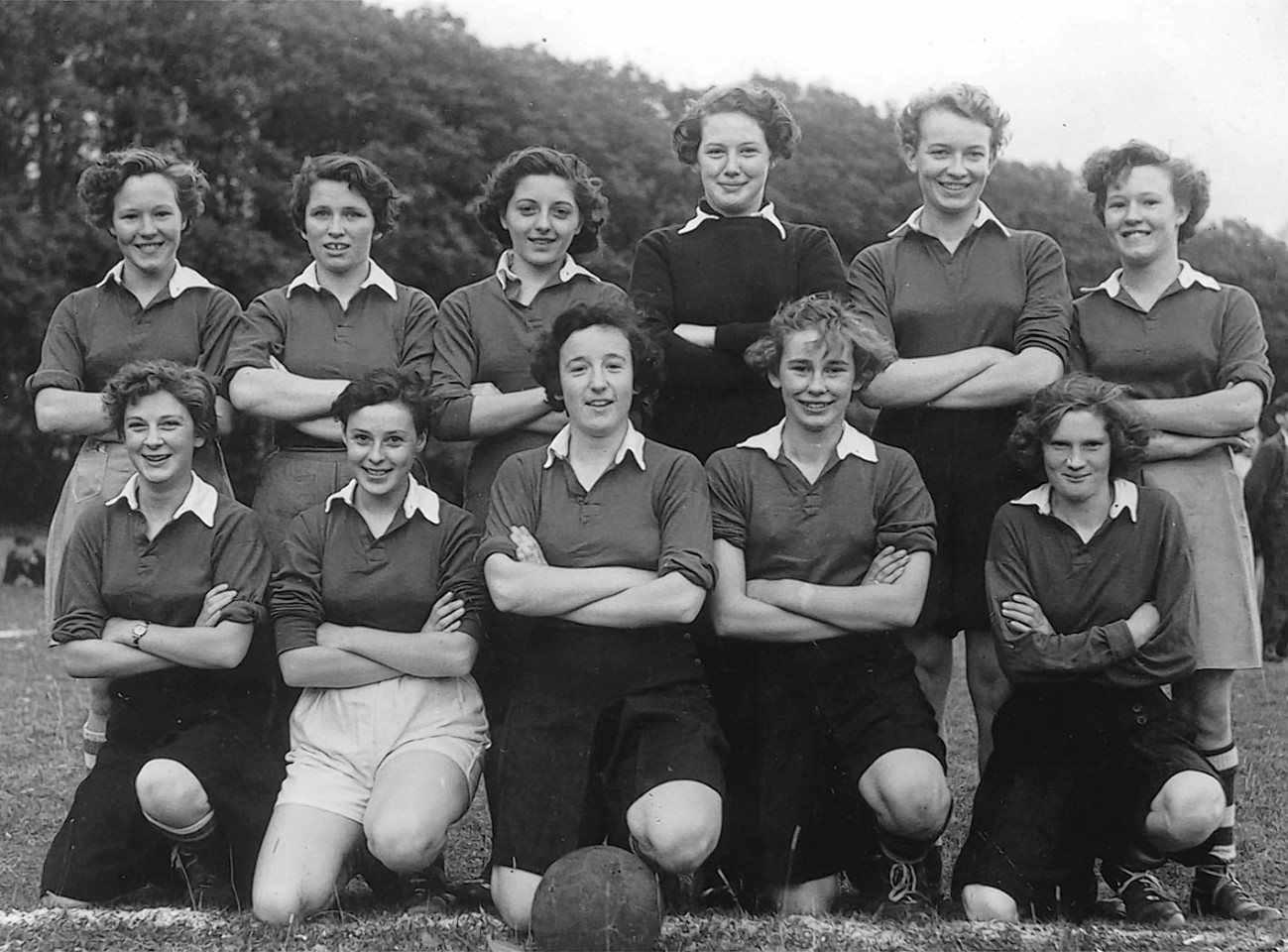 As a teen, she was nicknamed after Dons star Paddy Buckley because of her skills on the pitch.
Her quick feet and goal-scoring record helped her team win the district cup in 1956, securing a 7-0 win over Blackburn Ladies.
The girls posed afterwards for a victory photograph and now, nearly 60 years on, efforts are being made to recreate the picture as part of the centenary celebrations for Hatton of Fintray's hall.
But although organisers have tracked down 10 of the winning Fintray Ladies team – who were also known as the Fintray Furies – they are struggling to trace star player Hazel Duffus.
It is believed Ms Duffus may be living in the Bucksburn or Stoneywood areas of Aberdeen, but with less than a month to go until the celebrations, members of the Fintray Community Association are now appealing for help to find her.
Gordon Skinner, from the group, said: "We're having a celebration to mark the 100th year of the hall, and decided to try to recreate the photo of the Fintray Furies.
"We've found them all but one."
Mr Skinner's twin sisters, Ethel and Catherine, were both in the winning team and have helped track down several of their teammates who will travel from Perth, Elgin and Ellon for the special photo shoot, but now he is urging anyone who knows of Ms Duffus's whereabouts to get in touch.
"She's the missing link", he said. "It would be great if we could get her to make the photo an absolute replicate. I've even got football strips for them.
"They're all in their 70s now, but are all game for a laugh."
The photo will be taken on June 14, during the community association's Picnic in the Park in the village playing fields. There will be a BBQ and various entertainment, including games and a treasure hunt, from 3pm.
The next day, the village hall will be open to all for an exhibition featuring photographs and memorabilia of Hatton of Fintray from over the past 100 years, including the original Fintray Furies shot.
Mr Skinner added: "Everyone is invited. It's a bit of a thank you to the community, who own the hall. They're very good at supporting the hall, and it's used virtually every night with kids clubs, bowling and other activities."
Anyone who knows Ms Duffus should call Mr Skinner on 01224 791270 or e-mail gordon@fintrayfineframing.com