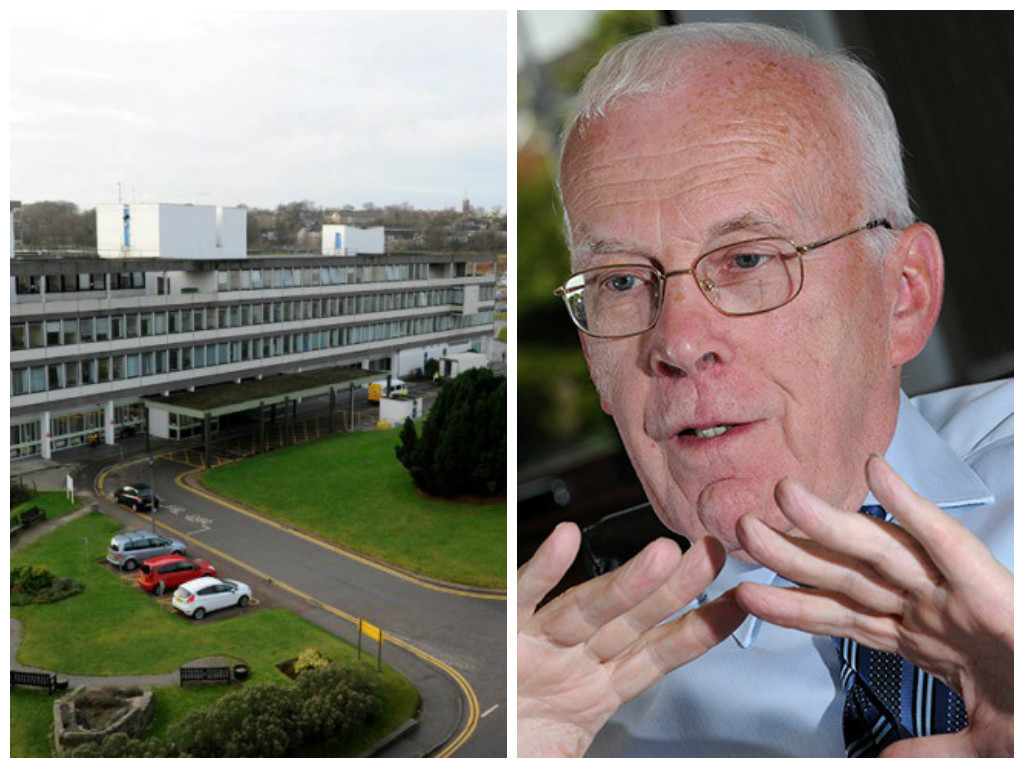 It is the £10m plan to make life a little less stressful for patients and visitors at Aberdeen Royal Infirmary.
Now, the creation of a new multi-storey car park – made possible by the generosity of Sir Ian Wood – has taken a major step forward.
Balfour Beatty has been announced as the construction firm which will lead the project, with work due to begin early next year.
The car park will bring 1,000 more spaces to the Foresterhill site after oil tycoon Sir Ian announced in May that he was to free the money up from his family's charitable trust.
He made the decision to fund the five-story building given the personal experiences of his family while visiting relatives at the flagship hospital.
Last night, he said it was "excellent news" that Balfour Beatty was now signed up to the project.
Sir Ian added: "The project is progressing to schedule and we very much hope that the plans will gain swift approval to maintain this momentum and provide the badly needed additional patient and visitor parking as early as possible."
NHS chiefs have praised the plan given that the new car park will not soak up board funding.
Gary Mortimer, General Manager Estates &Facilities, NHS Grampian said "We are pleased to be working with Balfour Beatty on this project. Some of the preliminary enabling work for this development is already underway. Pending a successful planning application, we hope work will start in 2016.
"We are obviously indebted to The Wood Foundation for their generous donation. It will make a multi storey car park a reality without diverting NHS funding from frontline care."
The health board is due to lodge a formal planning application in due course, with its intention to push ahead with the project lodged with Aberdeen City Council.
Balfour Beatty will now work to devise detailed plans for the car park and collaborate with various experts over the best way forward.
George Hood, Managing Director, Balfour Beatty – North Scotland said: "The new multi-storey car park will create much-needed additional spaces, and by working with NHS Grampian at this early stage, it will allow all of the parties involved in this significant project to develop plans and ideas on how best to deliver it for the benefit of visitors and patients alike."
Set up in 2007, the Wood Foundation is worth £140m and has funding projects both home and abroad.
The gift of a car park comes as the foundation considers backing large-scale projects in Scotland. Sir Ian recently announced another £4.5m to expand the work of the Oil and Gas Institute at Robert Gordon University.