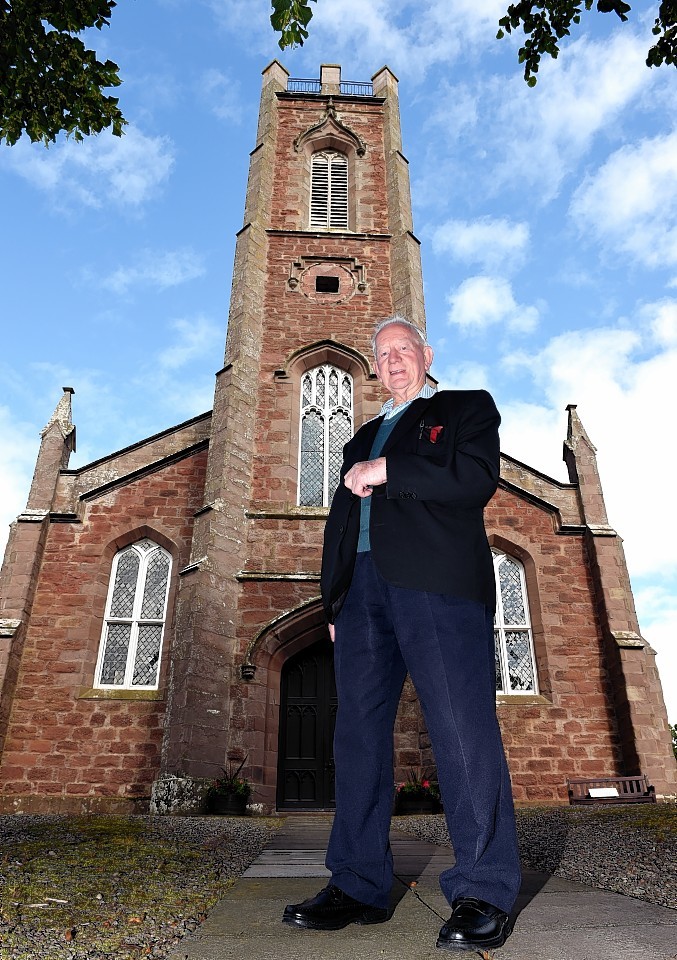 An Aberdeenshire community is making one final push for funds to restore a historic clock tower damaged during a winter storm.
One of the three faces of the timepiece at West Mearns Parish Church in Auchenblae was sent crashing to the ground by gales in January.
Others were left badly damaged and had to be removed.
The building itself dates back to the 1820s and locals say it is an important part of the Mearns village's heritage.
Church fundraiser Jenny Thomson – who is behind the Auchenblae Church Clock Replacement Fund – said that £2,000 was still needed to complete the project.
The frames of the clocks have been fixed with money already raised, but more is needed to fund the repainting and refitting.
A total of £4,700 has been raised so far from donations, but the restoration fund target is about £7,000.
Mrs Thomson, 71, is hoping that two garden day fundraisers on August 8 and 9 will raise the money still required for the work.
She said: "It was in January when the first clock blew down and then after an inspection we decided we needed to take down the other two.
"It just blew off and landed underneath and if anyone had been standing there it would have been fatal, that is when we decided we needed to have a look at the other two.
"In years gone by local people relied on the church clock because not everyone had a watch back then.
"All the villagers really do miss the clocks. It's just amazing how often you glance up inadvertently to check the time only to notice that they're not there."
She added: "It is just a part of the heritage of Auchenblae. A lot of these clocks are electronically operated nowadays but ours is still is wound by a man called Bob Jamieson.
"He has wound it for nearly 30 years. He goes up every Wednesday.
"I have to say that the public have really got behind this campaign."
The garden days will cost £7 and locals will open their lawns to the public between 1pm-4pm on Saturday and Sunday.
People will be able to tour the gardens using a map, before returning to the village hall for strawberry teas.