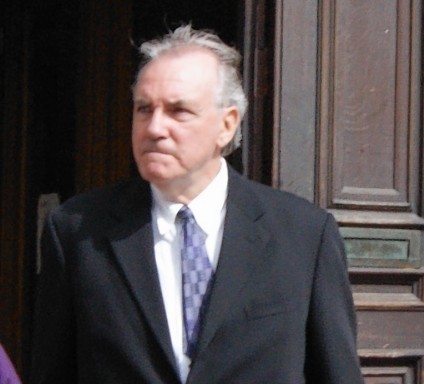 An expat who came back to Scotland in a bid to extort thousands of dollars from an old school friend is facing a possible jail sentence.
Henry Bothwell fled to Canada to start a new life after claiming he was assaulted by his "best pal" at their workplace in the 1970s.
But while visiting family in Scotland two years ago, the 70-year-old decided to track down his alleged attacker and tried to blackmail him by threatening to go to the authorities with his claims.
After Bothwell traced his old school friend on the internet he came back to their old stomping grounds in Aberdeenshire and pretended to bump into him on the street.
The pair left the 'chance encounter' on seemingly good terms and the pensioner said nothing about what he was planning to do next.
Just a few days later Bothwell sent a "menacing" letter demanding the man put 5,000 Canadian dollars into his bank account or he would tell the police and newspapers about the alleged historic attack.
However he failed to follow up on his threat and instead boarded a plane back to Canada.
Bothwell appeared at Aberdeen Sheriff Court yesterday (FRI) where he admitted attempted extortion.
Fiscal depute Stephanie Ross said: "The letter was typed and made reference to an alleged sexual attack.
"The letter said the attack had affected him all his life and he wanted closure.
"It said the man should put 5,000 dollars into his bank account, and if not, he would go to the police, and if they did not listen he would go to the newspapers."
Bothwell started a new life in Ontario, Canada, where he still lives with his family, after the alleged attack.
He decided to return to the Granite City to try to blackmail the man after hearing a relative bumped into his old friend.
After the man who was threatened came forward to police they traced it back to Bothwell.
Bothwell admitted sending the letter to put the man in "a state of fear and alarm and apprehension of the defamation of his character" in an attempt to extort money on November 12, 2013.
Defending, Mr Monro asked Sheriff Peter Grant-Hutchison to deal with the case yesterday, as his client was due to fly back to Canada next weekend.
But the sheriff said that he would need to order reports, as the charge could result in a prison sentence.
Sentence was deferred until next month