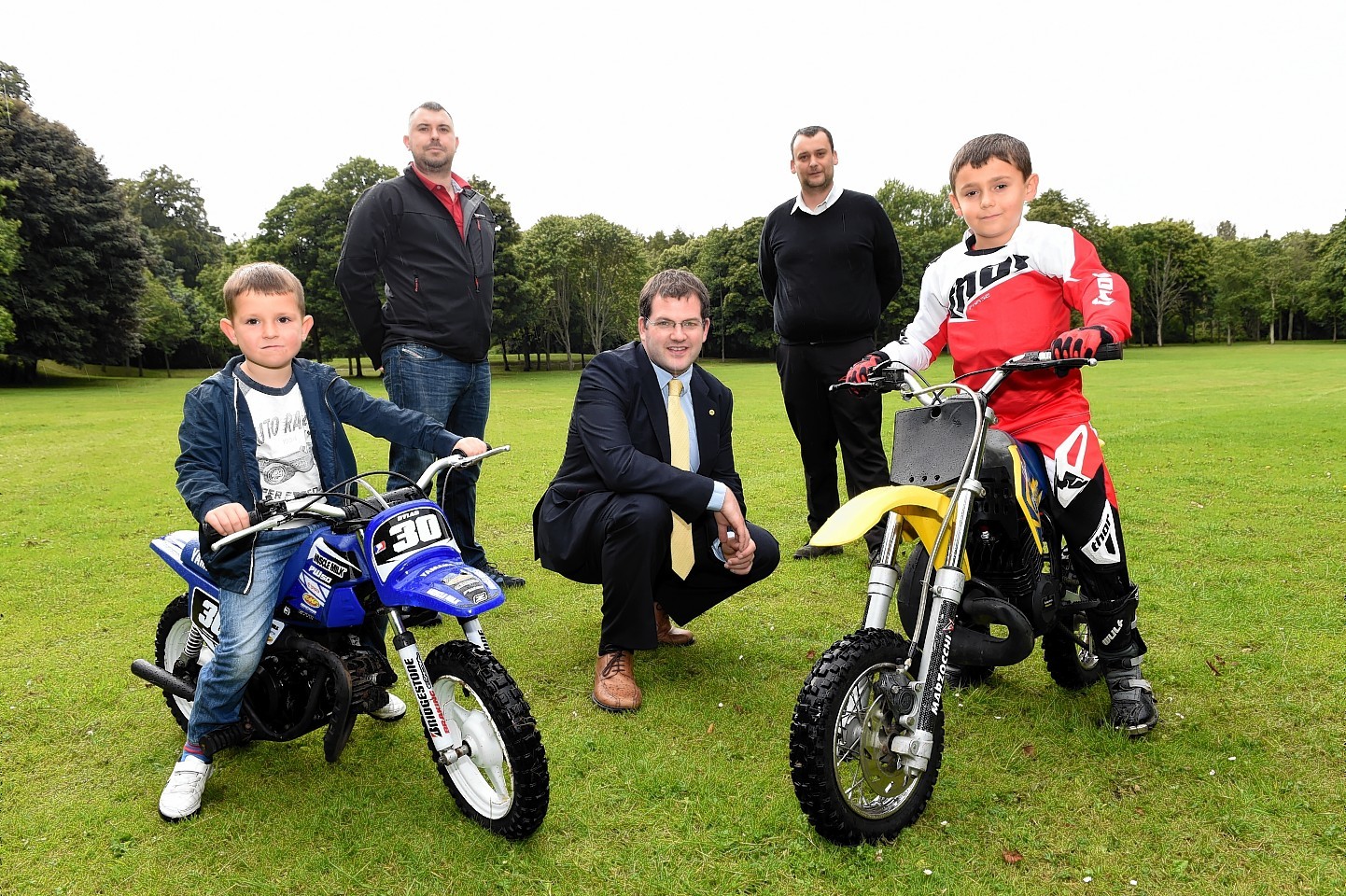 A group of Aberdeen fathers have revved up an appeal to build an off-road motorcycle track for young bikers in an effort to get them off city roads and promote the sport.
For motocross fans living in the Granite City, the closest suitable racecourse is more than an hour's drive away in Pennan.
Steven Riddell, one of the dads leading the campaign, said the current lack of motocross facilities meant that young people has no option but to tear up quiet streets and public spaces in order to indulge their hobbies.
Donside MSP Mark McDonald has now written to Aberdeen and Aberdeenshire councils in the hope of helping the young bikers get a track close to home.
Mr Riddell, a motocross rider himself, said: "It would give them a focal point.
"If you could get some of these kids that are blasting around parks and that on a proper track, I more or less guarantee that they wouldn't want to go kicking about on the streets again.
"When I want to take my son out to do his hobby, we're talking about a whole day, mainly because it takes so long to get all the way up to Pennan.
"But if we had somewhere just outside of Aberdeen, it would be so much easier. There's a huge demand for it, hundreds of people would benefit, both young folk and adults."
Mr Riddell, 36, said the sport had been hugely beneficial for his young son Glenn, who has been riding and fixing up his very own bike for the past few years.
He added: "Motocross gets them out of the house, they can meet new people from all different walks of life in the motocross community, and it teaches the kids so much mechanical knowledge.
"Glenn is only 7-years-old and he's already able to replace a bike's piston rings, it's incredible."
Mr McDonald said: "I had been approached by my constituents regarding the situation around the crackdown on antisocial motorcycling in the city, and they made the very important point that there is a dearth of off-road facilities in the north-east.
"If we don't have that available, then we don't have an outlet for these youngsters that are very clearly interested in the sport."