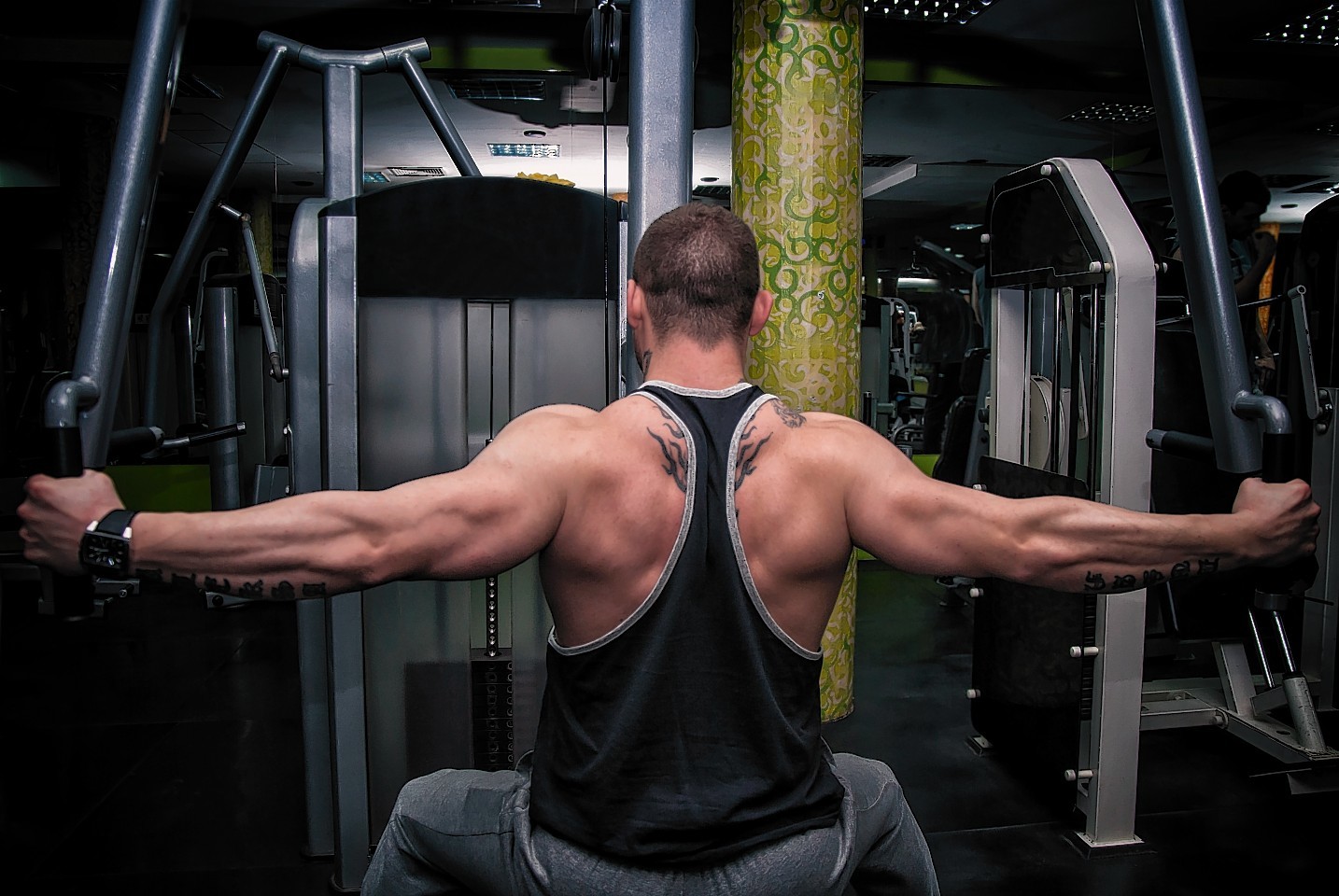 Hundreds of young people in the north-east are risking their lives to try to get TV star looks.
Experts say there has been an explosion in the number of people injecting anabolic steroids and other image and performance enhancing drugs in recent years.
The dramatic rise has been attributed to a "perfect storm" of increased availability, the growth in popularity of gyms and an obsession with the stars of reality television.
Figures obtained by the Press and Journal using freedom of information legislation have revealed the number of image and performance enhancing drugs (IPED) users visiting needle exchanges across the Grampian area rose from 334 in 2012-13 to 570 in 2014-15.
The worrying trend has prompted local charity Drugs Action (DA) to appoint a dedicated support worker.
Simon Pringle, services manager at DA, said: "A number of those using IPEDs would not readily identify themselves as drug users and may not see their use as problematic.
"There can be a number of reasons why people use these substances including body image, increase in muscle and sometimes for competitions."
But drugs service workers have warned that the positive results of image enhancers can often mask the internal physical and psychological harm people are doing to themselves.
In 2007, substance misuse charity Turning Point partnered with the NHS to set up the country's first specialist steroid needle exchange at their Drug Crisis Centre Glasgow, in response to the growing number of anabolic steroid users accessing their general services.
The clinic provides one-to-one consultations as well as blood tests for diseases such as HIV and hepatitis C.
John Campbell, injecting equipment provisions manager for NHS Greater Glasgow and Clyde, has been involved with the clinic since it was opened.
He says they predominantly treat men aged between 18-30, who often do not realise the long-term effects the drugs will have on their bodies.
He added: "Once they stop the cycle and their testosterone levels remain low, the body struggles to cope.
"So people can experience a low libido, erectile dysfunction and ultimately depression.
"That can be a problem as it encourages people to come back onto them too early – especially if they are reminded about how good they felt while they were using them – so they're not taking enough of a break."
Scottish GP Rob Dawson – medical director at addiction treatment service NECA, based outside Newcastle – is one of the UK's leading steroid experts and has been involved in research and support since 1994.
Dr Dawson stressed that people often fall victim to the misconception that steroids and other IPEDs can be a fast track to a "body beautiful".
He said: "Anabolic steroids can make a little guy a bigger little guy, but they can't make a little guy a big guy – some people expect too much.
"For the vast majority of people using them, they are wasting their money and putting their health at risk."
Dr Dawson argues the increase in usage correlates with a "crisis in male ego", in a society where women are now viewed as equal to men.
He also says steroid users can suffer from body dysmorphia comparable to anorexia, which he describes as "bigerrexia".
He added: "There's a lot of unknowns when it comes to the health risks but there are lots of absolutes as well, like heart disease in later life – but try telling that to someone who is 21.
"There's been a change to attitudes as well in recent years, people are more willing to put anything in their bodies even if they don't fully know what it is – there's been an increase in risk-taking."
NHS Grampian says it is "concerned" by IPED use in the area.
A spokeswoman said: "The increase may be for a variety of reasons – NHS Grampian and other agencies have been raising awareness of this issue, and the issue is getting more widely known generally.
"The use of these drugs is of concern to NHS Grampian, as with other injecting of drugs."