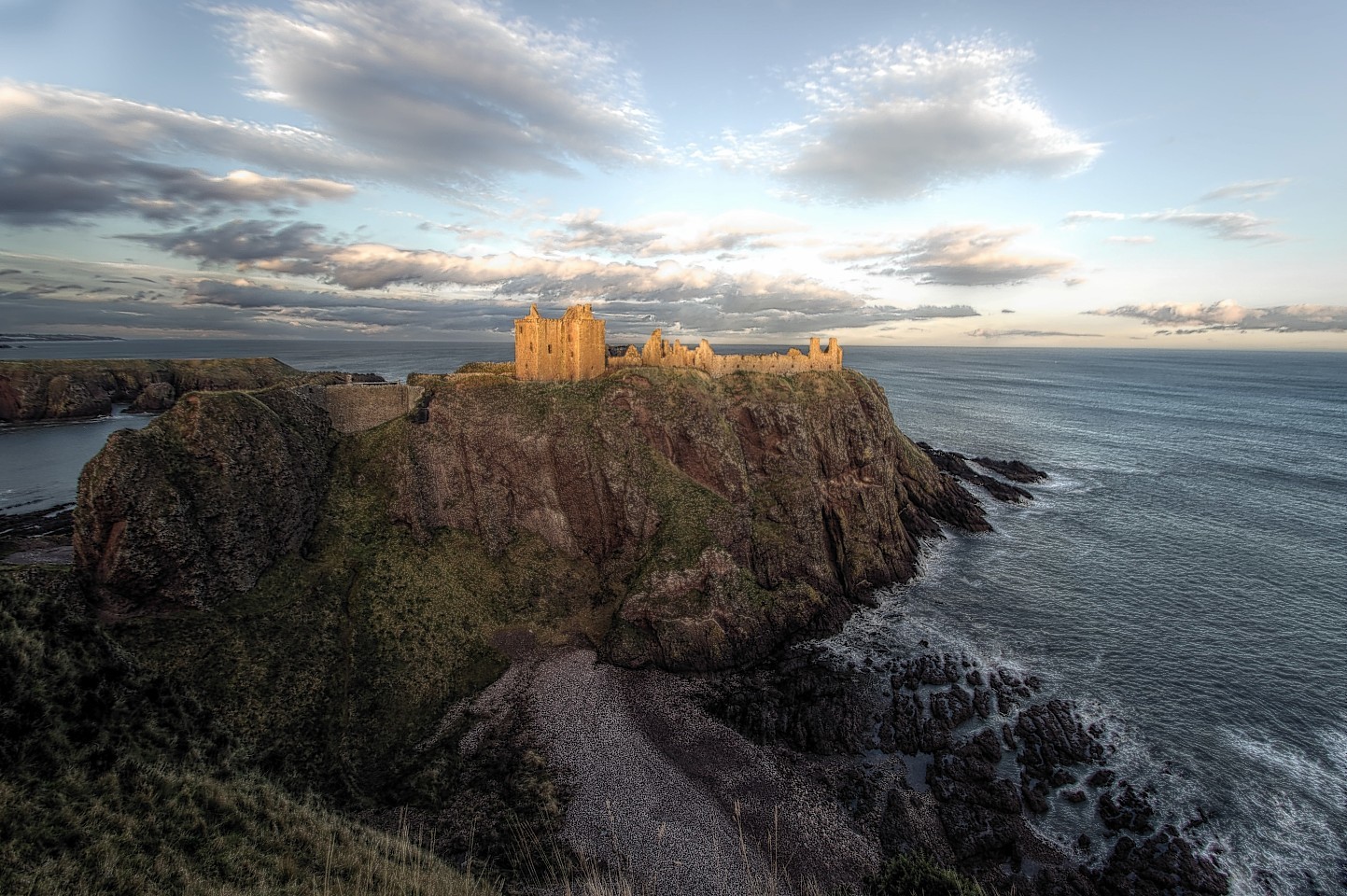 One of the world's most iconic castles, which guarded the Scottish crown jewels from Cromwell and his army, is looking for a custodian of its own.
A lucky job hunter could switch their office block for Dunnottar Castle – perched on a clifftop 160ft above the North Sea and reached by navigating a narrow strip of land.
The stunning ruined fortress, just outside Stonehaven, dates back to the early Middle Ages.
In the 17th Century it was the hiding place of the Scottish crown jewels, known as the Honours of Scotland.
The castle has also played host to Mary Queen of Scots, James VI and Charles II over the years.
It was used as the set of the 1990 film version of Hamlet starring Mel Gibson and has recently been used in the newest Frankenstein production with Daniel Radcliffe and James McAvoy .
More than 80,000 people from all over the world visit the iconic ruin every year.
The post was first advertised about a week ago and already there has been a lot of interest with CVs flooding in.
Listed among the various duties the job entails is opening and closing the castle, cleaning the castle toilets, collecting entrance fees and making sure visitors stay safe on the clifftop.
"Its a job that doesn't come up very often"  according to custodian Jim Wands who will be working alongside the successful applicant.
Jim added: "Its trying to make the castle the best visitor experience you can when people visit.
"It ranges from property maintenance to health and safety, opening the castle to shutting the castle. Its so varied. Its like no other job.
"There are 272 steps into the castle. It is quite physical, you go up them three or four times a day."
The job description for the role of Deputy Custodian states: Dunnottar is one of Scotlands most iconic Castles and is currently graded as 4 star by VisitScotland.