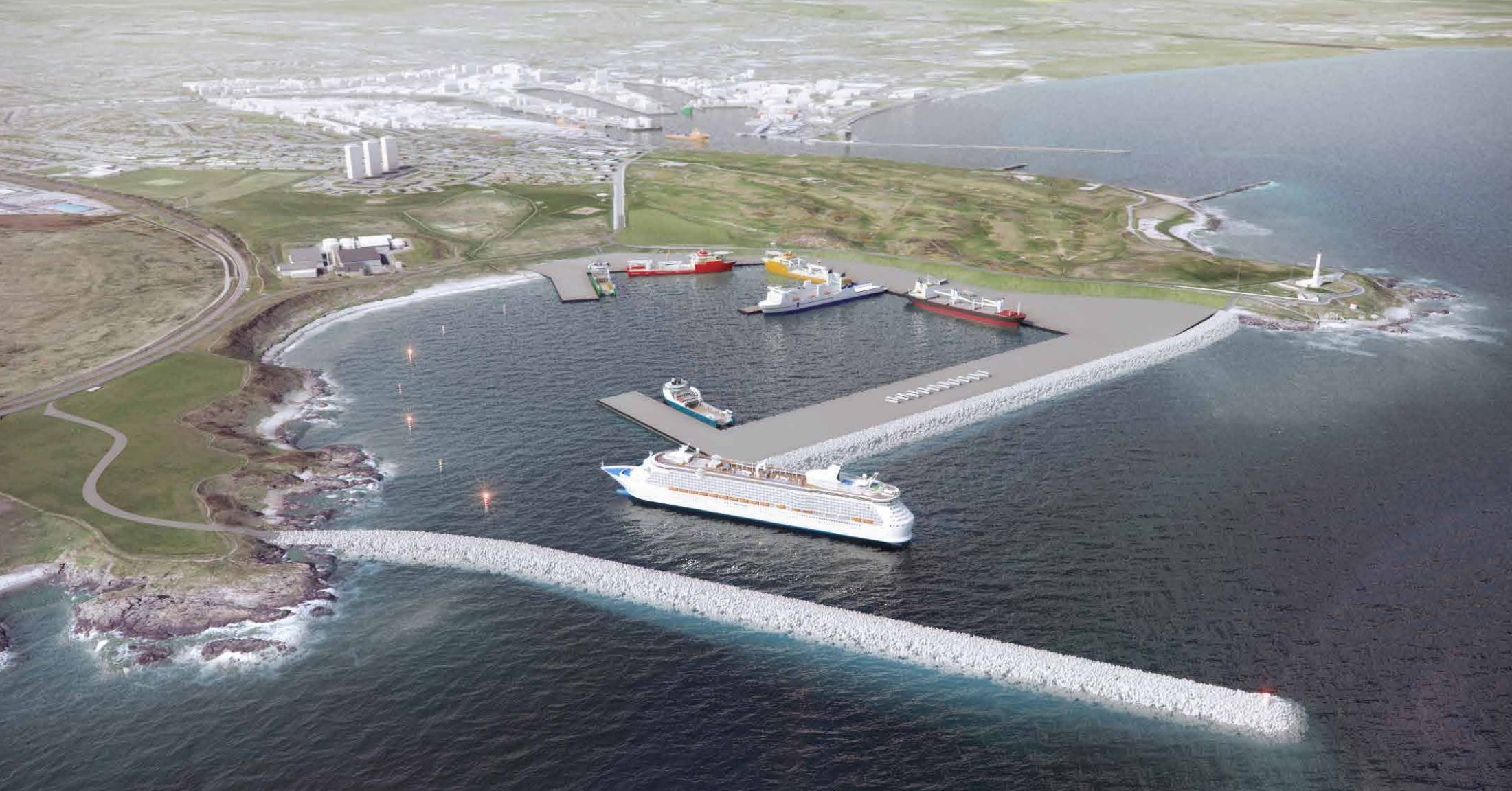 Concerns have been raised over the environmental impact of a planned £320million expansion of Aberdeen harbour.
The project – to extend the existing harbour to Nigg Bay – was first unveiled in 2012, and has since been described by Scottish Enterprise as having a "critical role" to play in the future of the country.
However, critics Aberdeen Harbour Board's proposals say the scheme raises questions over the bay's long-term future as a natural habitat for plants and wildlife.
On Saturday, a protest event was held in St Fitt's Park at Torry.
Despite torrential rain, about 60 people turned out and four local bands performed on a makeshift stage on the back of a flatbed truck.
Renee Slater – one of the leading campaigners against the development – said last night that many questions about the plans had yet to be answered.
She said: "We have got a group of about 400 people who are concerned about the development.
"The area is home to plant and wildlife and is also an area of special scientific interest.
"The bay is a feeding ground for dolphins and there's mallards that use the area – what's going to happen to them?
"What we need is an external environmental impact assessment, one that's independent from the developers."
Campaigners are now trying to raise funds for an environmental survey and have also consulted an environmental lawyer in Somerset.
But last night, Aberdeen Harbour Board insisted its environmental assessment would take into account a wide range of factors.
A spokeswoman said: "The environmental impact assessment (EIA) of the potential expansion of Aberdeen harbour into Nigg Bay was commissioned following approval from the Scottish Environment Protection Agency and Marine Scotland.
"Wider consultation with Scottish Natural Heritage and other relevant bodies was also sought.
"The EIA, which is due for completion later this year, takes into account a number of individual studies.
"These include noise mapping, air quality, visual impact, socio-economic factors, hydrodynamics, fish and bird life, archaeology, traffic and transport, and water sediment and quality."
Last month, a proposal of application notice was submitted by developers, paving the way for a full application for planning permission.
If the proposals are approved, construction could start in two years with the development expected to be finished by 2020-21.