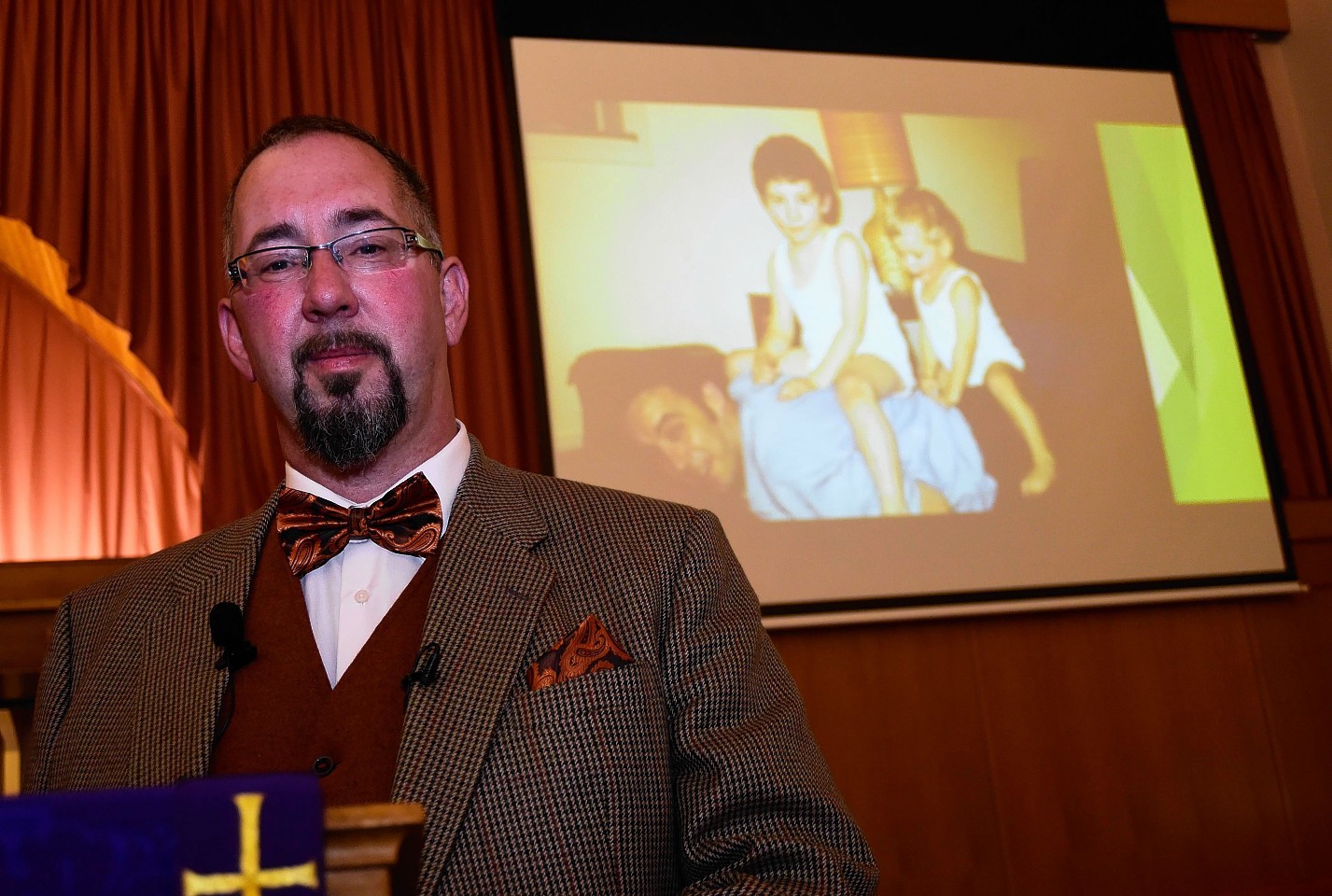 The brother of a British aid worker murdered by ISIS has visited the north-east as part of his fight against the terrorist group.
David Haines was beheaded by the terror group in September 2014, 18 months after he was kidnapped near the Turkish border.
His murder – footage of which was broadcast around the world – shocked the country and dealt a heavy blow to his Scottish family.
Now his brother Mike has taken it upon himself to travel around the country, telling David's story in the hope it can combat the fear stoked by ISIS.
He said: "I feel very, very strongly – they killed my brother, but what they're doing to our society is far, far worse. They're bringing fear and division between communities and the only way of fighting this is understanding and learning from one another.
"It's my way of fighting them – I hate what they're doing to our society. I also know that I'm a lot more effective doing this than I ever would be with a gun in hand and my feet on the ground."
He said David would want his family to promote the values of tolerance shared by his family, and not let his death "go quietly into that good night".
Mike – who earlier this year had an audience with Pope Francis – visited Fraserburgh over the weekend and paid tribute to the warmth with which the local community greeted him.
"The Broch folk are grand folk and I knew I would get listened to," he said. "My partner Vanessa's family are from the Fraserburgh area for generations.
"When things happened our friends and family here helped support me so it was really good to come back to Fraserburgh.
"Both my brother and myself lived in so many countries because our parents were in the armed forces. We never had anywhere we called home. But coming to Fraserburgh, because the people are so friendly and it's such a bonnie place, it's like a homecoming for me."
The event was organised by parishioners from Fraserburgh's West Parish Church.
Last night an organiser said donations on the night raised more than £400 for charity Hostage UK.
She added: "There was a great turn out from the Fraserburgh community with a wide variety of faiths represented."