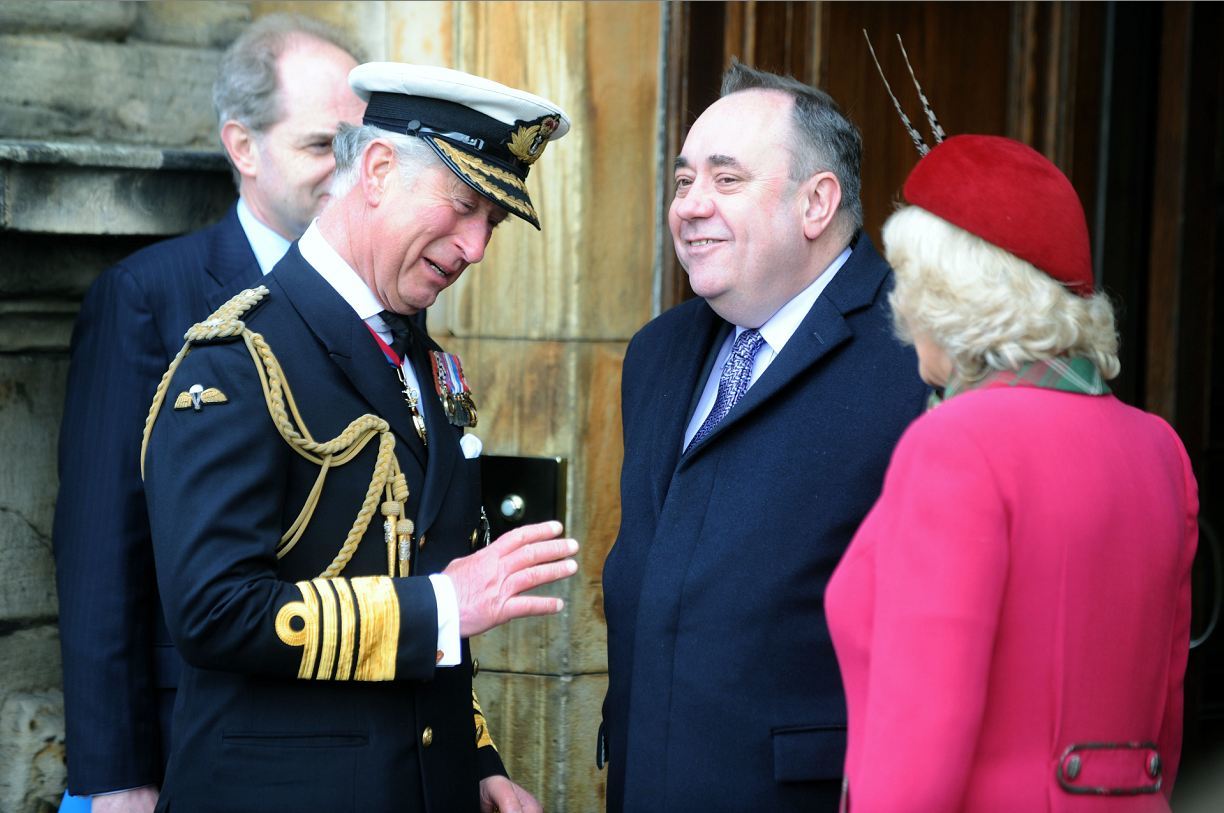 Former first minister Alex Salmond has defended the way he handled letters from Prince Charles after it was revealed the heir to the throne privately lobbied him while he was at the head of the Scottish Government.
The Gordon MP was written to by the Duke of Rothesay on a number of issues, including projects in the Highlands and Aberdeenshire.
It comes after details of seven personal letters from the prince between July 2007 and July 2010, and Salmond's replies, emerged yesterday.
In 2008, the Duke of Rothesay lobbied for government conservation agency Scottish Natural Heritage to be allowed to give £2million towards renovating the derelict Kinloch Castle on the Isle of Rum.
He also bid for backing to save deteriorating historic hospital, Glen O'Dee in Banchory.
In another letter on June 7 2008, the prince asked Mr Salmond to appoint experts to help his north highland food brand, Mey Selections, develop low carbon systems.
Other letters requested support for over a thousand "redundant buildings" in Caithness.
The prince also suggested a "socio-economic fund" for communities in Caithness, Sutherland and Easter Ross, which would be linked to tidal and wave power developments in the Pentland Firth.
But Mr Salmond has hit back at critics saying his correspondence with the prince was "not a matter of party politics".
He said: "In my time as first minister I had literally thousands of meetings and tens of thousands of pieces of correspondence from MSPs, individuals, trade unions, companies, charities promoting their cases and invariably asking for public support. It would be ridiculous if the only person in the country prevented from doing this was Prince Charles.
"The issues that the Duke of Rothesay raised are not a matter of party politics but of public interest and we should be pleased that Prince Charles has these concerns.
"Ministers should respond to requests from Prince Charles or anyone else on the basis of their judgement of the public interest. This is usually done on civil service advice."
He stressed the only two times he had "countermanded" that advice was when the prince raised concerned about the support for Dumfries House and the organisation of the Royal race day at Perth in 2011.