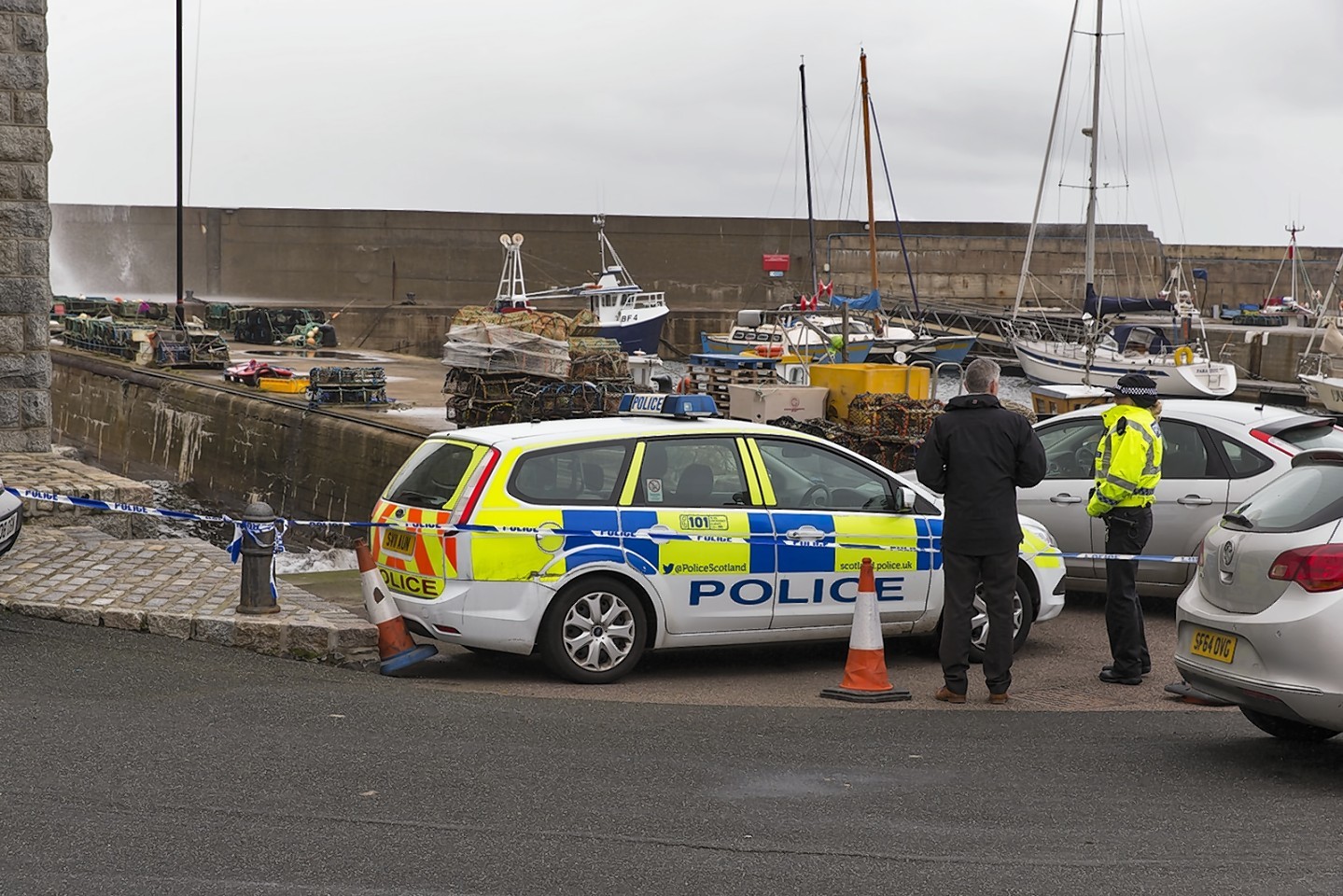 A badly decomposed body found in a north-east harbour earlier today may have been washed in by stormy seas.
The body was found under the harbour slipway in the picturesque fishing village of Whitehills by a local man this afternoon.
The human remains have not yet been identified but it is believed they have been in the water for a long period of time.
Harbourmaster Bertie Milne said: "The bad weather almost certainly brought it in. Because of the northerly wind today, anything floating along the coast is washed into the harbour entrance.
"It was found by a local man – he thought it was just a set of oilskins at first but quickly realised he'd found a corpse."
Mr Milne, who waited at the scene until the police arrived, said the body was not identifiable as male or female but was wearing what appeared to be "casual clothes and trainers".
Police officers remained on the scene for several hours after the body was found at 1.30pm this afternoon.
A spokeswoman said: "Police inquiries into the circumstances are at an early stage."