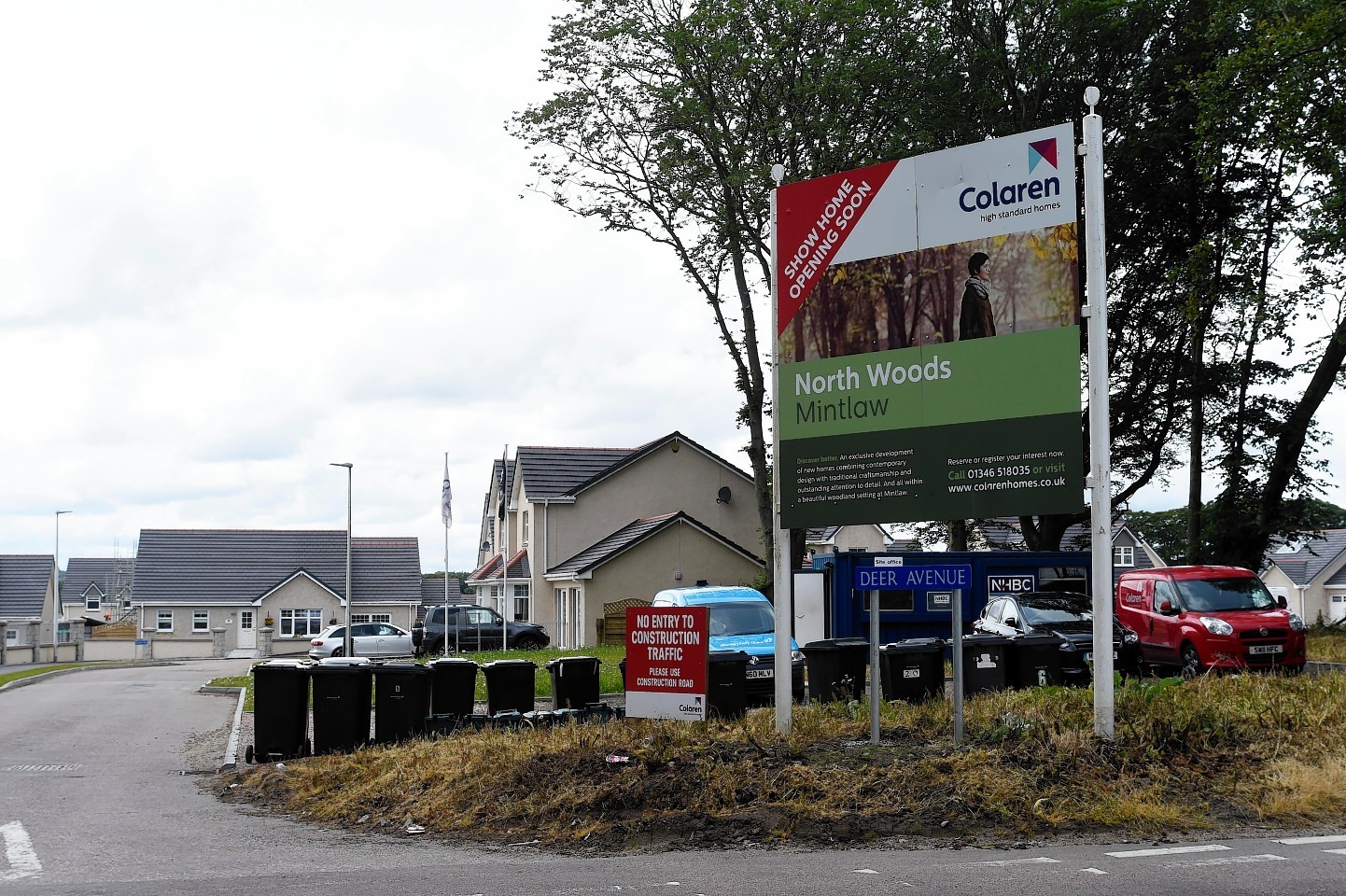 A housing boom in the north-east's largest village shows no sign of slowing down as plans for 100 new homes are submitted.
Community leaders believe Mintlaw is bucking the regional trend and continuing to grow, despite the economic slump in Aberdeen and the surrounding area.
Now Fraserburgh developer Colaren Homes has submitted further plans to expand its housing scheme to the north of the village.
The North Woods development is well underway and the latest proposal of application notice is seeking permission to begin phase two of the project, expanding the site with 100 new homes.
Last night local councillor and Mintlaw resident Jim Ingram said he was pleased that the village is continuing to grow.
"The thing that pleases me more than anything is that the Mintlaw housing market appears to be holding up fairly well considering the impact in the downturn in the oil," Mr Ingram said.
"That's an encouraging sign for us. Mintlaw seems to be quite resilient."
He added: "There shouldn't be any issue with this phase as it is expected to follow the masterplan already agreed for the village. There may be some debate about the affordability of these houses but I'm sure we can find a way to resolve that."
Joan Whyte from Mintlaw community council echoed the councillor's thoughts and said the proposal showed the economy in the area was buoyant.
She said: "Personally I'm delighted to see prosperity in the community and it can only mean jobs for local people. People will be using the amenities and spending money – it's all good."
In late 2012 Buchan councillors backed an ambitious bid to almost double the size of Mintlaw, paving the way for the property boom.
The multimillion-pound masterplan includes space for about 600 homes as well as a new primary school and other facilities.
More than 100 acres of land was earmarked for the North Woods housing scheme.