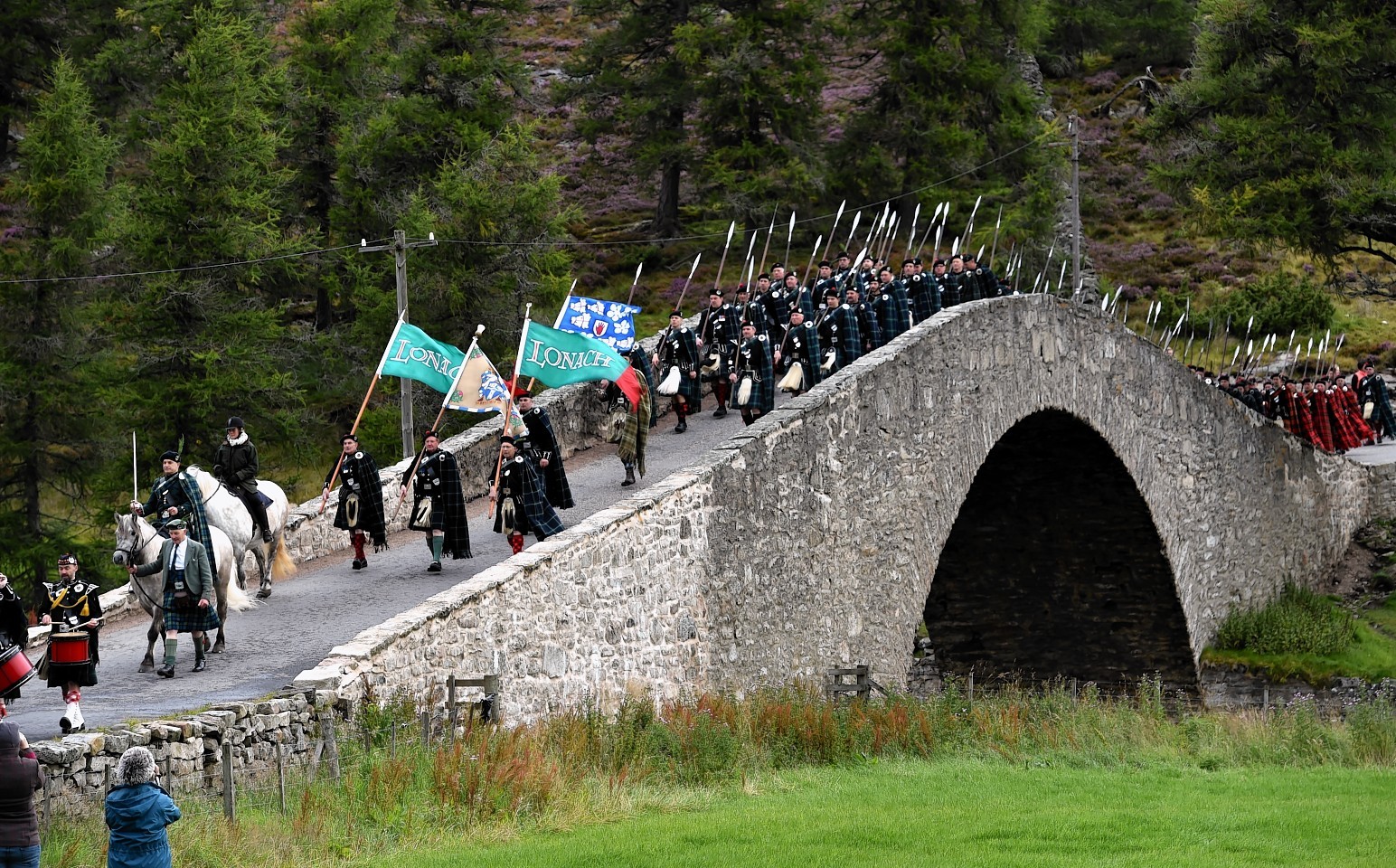 More than 100 marchers followed in the footsteps of their ancestors yesterday as they paraded through rural Aberdeenshire to one of the region's biggest events.
The Lonach Highlanders set off from the ancient Ringing Stone, in Glengairn, on the first leg of a two-day journey which will end at today's Braemar Gathering.
Armed with weaponry, including 5ft pikes and Lochaber axes – and clad in traditional Scots attire – it was the first time the journey had been made in 25 years.
The inaugural walk took place in 1853 when a group travelled from Strathdon to Braemar for the gathering, and the Highlanders kept up the tradition for the following 160 years.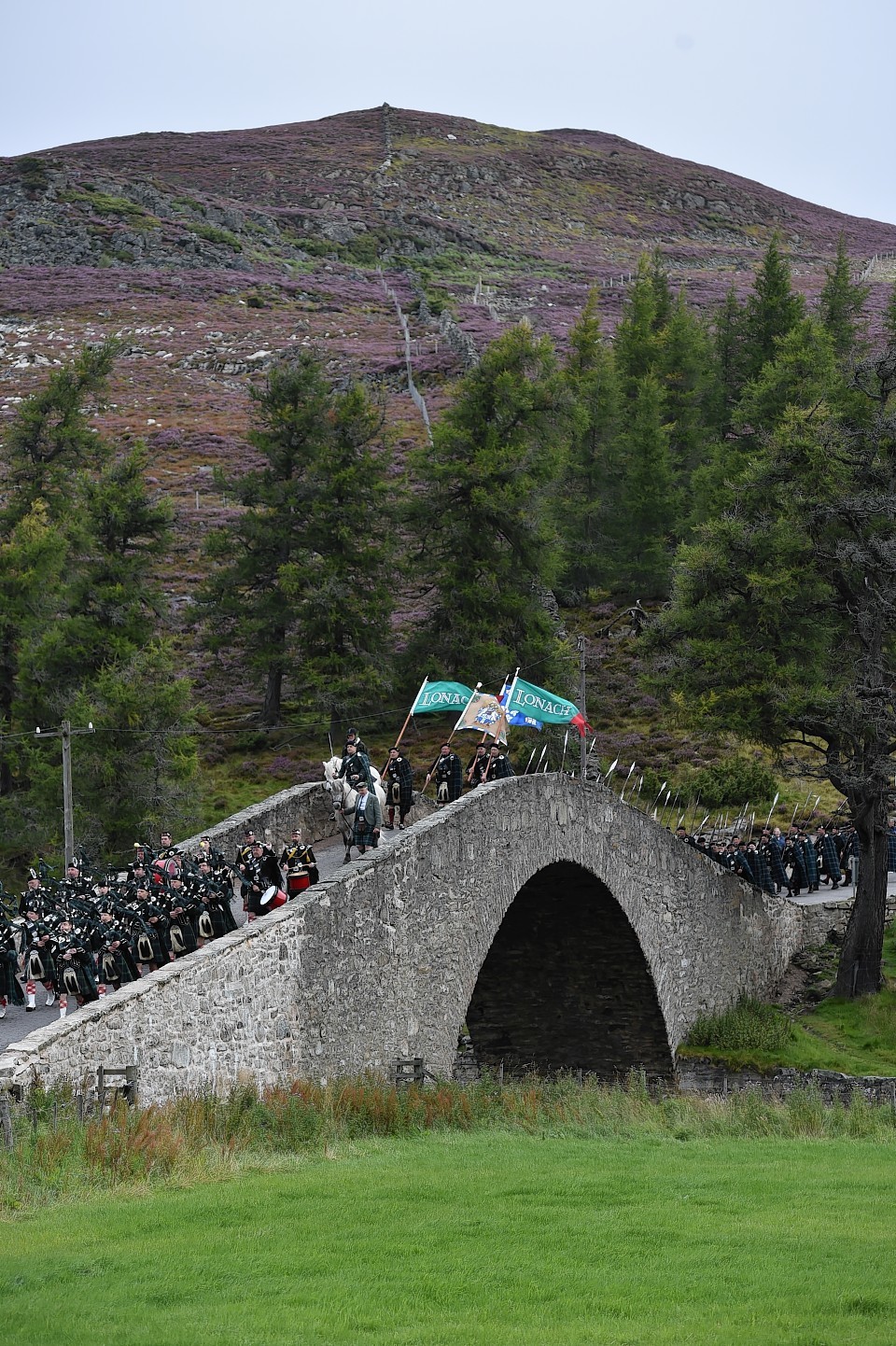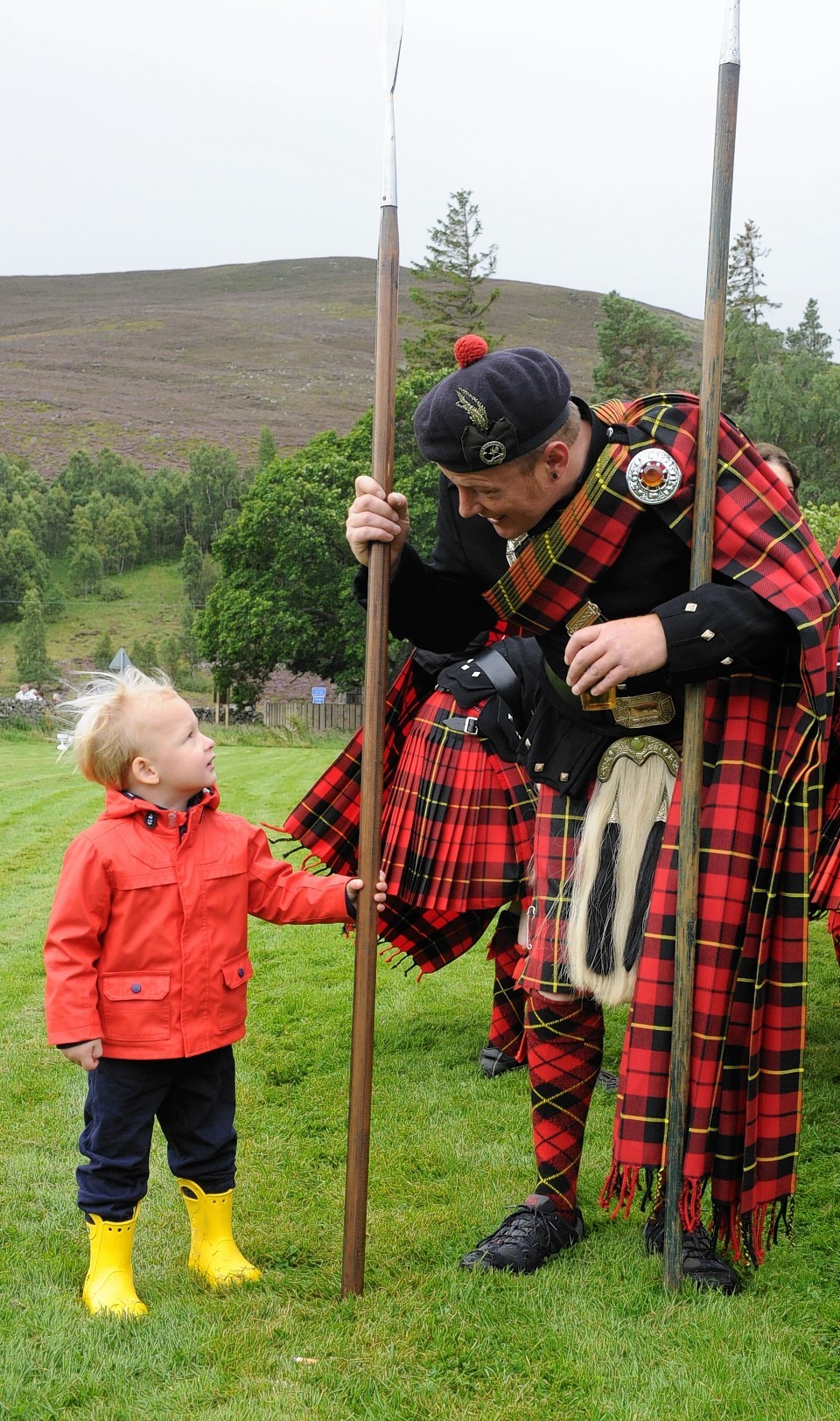 The march is being recreated to mark the 200th anniversary of the Braemar Royal Highland Society.
In total the group is made up of 220 local descendants of the Forbes, Wallace and Gordon clans – 116 of whom took to the byways of Aberdeenshire yesterday.
Their trek was briefly interrupted by royalty early on – with Princess Anne passing by on the B976 Rinloan to Crathie road.
The first stop along the route – which takes in several of the area's "big houses" – was Gairnshiel Lodge, where the clansmen were treated to drams of whisky as they mingled with the hunting estate's guests.
Archie Buchanan, who runs the lodge with his wife, Justine, said the sight of the Highlanders marching across the ancient Gairnshiel Bridge was like stepping back to the 1700s.
He added: "These guys are all related to the people who were in the original Highland army, they are all their ancestors. It is quite poignant.
"They were saying the Lonach Highlanders have a real link to Gairnshiel Lodge and it was nice to hear that."
Afterwards the group stopped at the Balmoral and Invercauld estates, before camping out in the grounds of Braemar Castle last night.
They are expected to arrive in the Braemar Games arena at noon today, where they will be joined by the Atholl Highlanders and 12 pipe bands.
A pipe band forms part of the Lonach Highlanders, whose march came complete with a horse and cart for those with tired legs.