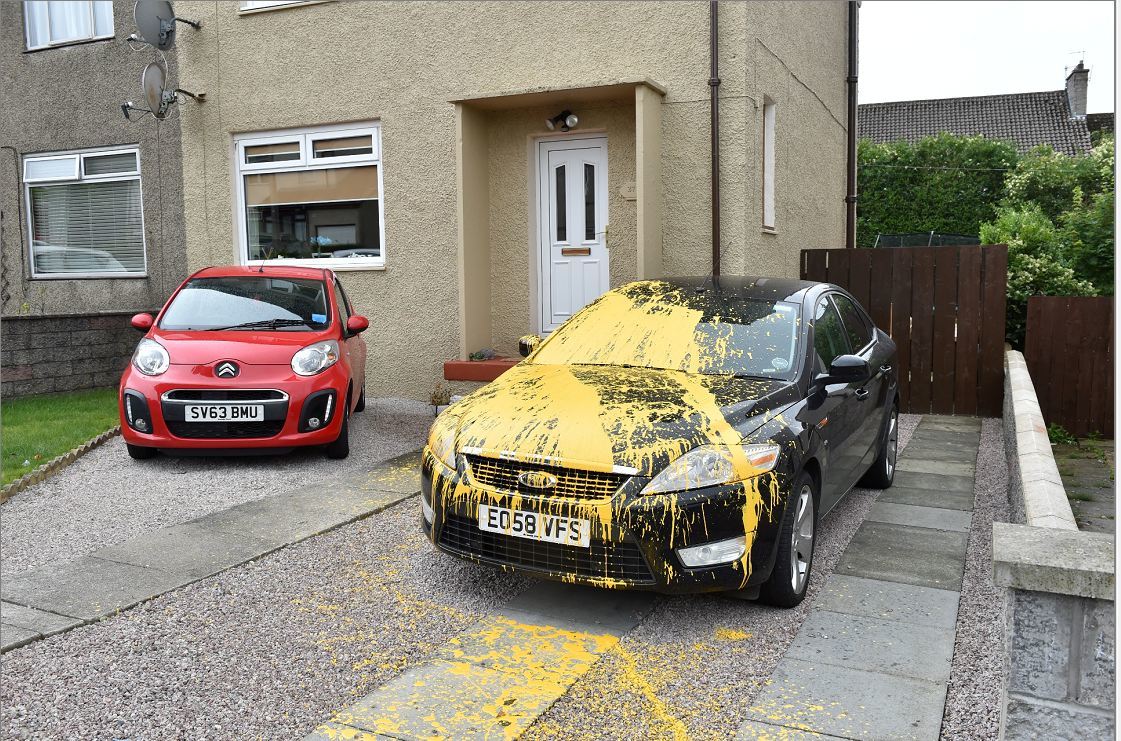 A young father has hit out at mindless vandals who attacked his car in the dead of night.
Donatas Kavaliauskas awoke early yesterday morning to find thugs had poured bright yellow paint over the roof of his prized black Ford Mondeo Zetec while it was parked outside his house in the Northfield area of the city.
Mr Kavaliauskas, originally from Lithuania, had been getting ready for his work as a pipe fitter in Bridge of Don at the time of the incident and says he has no idea why his family home was targeted.
He reported the attack to police who are now investigating.
Mr Kavaliauskas, who has lived at his address on Byron Avenue for more than three years, said he had "never seen anything like it" during his time in the city.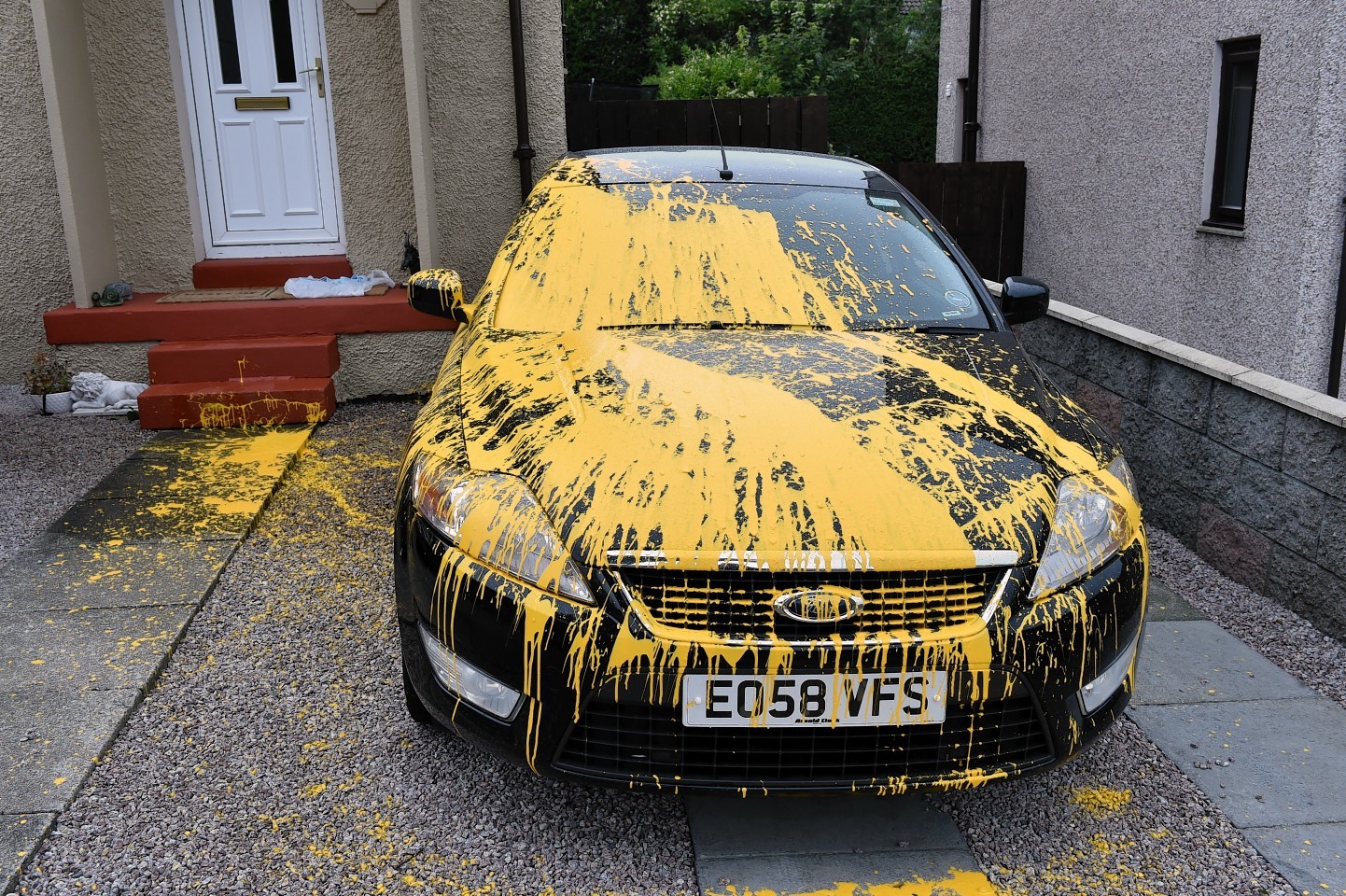 He said: "It just seems to be vandals, I have no idea why they did it.
"It was about 5am this morning I got up to go to work.
"I reported it to the police so we just have to wait and see what happens.
"They must have done it at some time in the night, which is really strange.
"It was just terrible. I hope they catch whoever did this."
Northfield councillor Gordon Graham said the incident was "very unusual" for the area.
He said: "I've very seldom heard of anything like this happening and especially for no apparent reason.
"I'm annoyed and appalled that this has happened to them and I really hope they are not being targeted for any reason.
"A working man with his family can't afford to make these repairs, it's just shocking.
"The people who did this need to realise it isn't on so I would urge anyone with information to go to the police.
"Hopefully they catch them before they can do anything else like this."
A police spokesman said: "The incident has been reported to us.
"Police are aware and inquiries are at an early stage."
He added that anyone with information is urged to come forward.