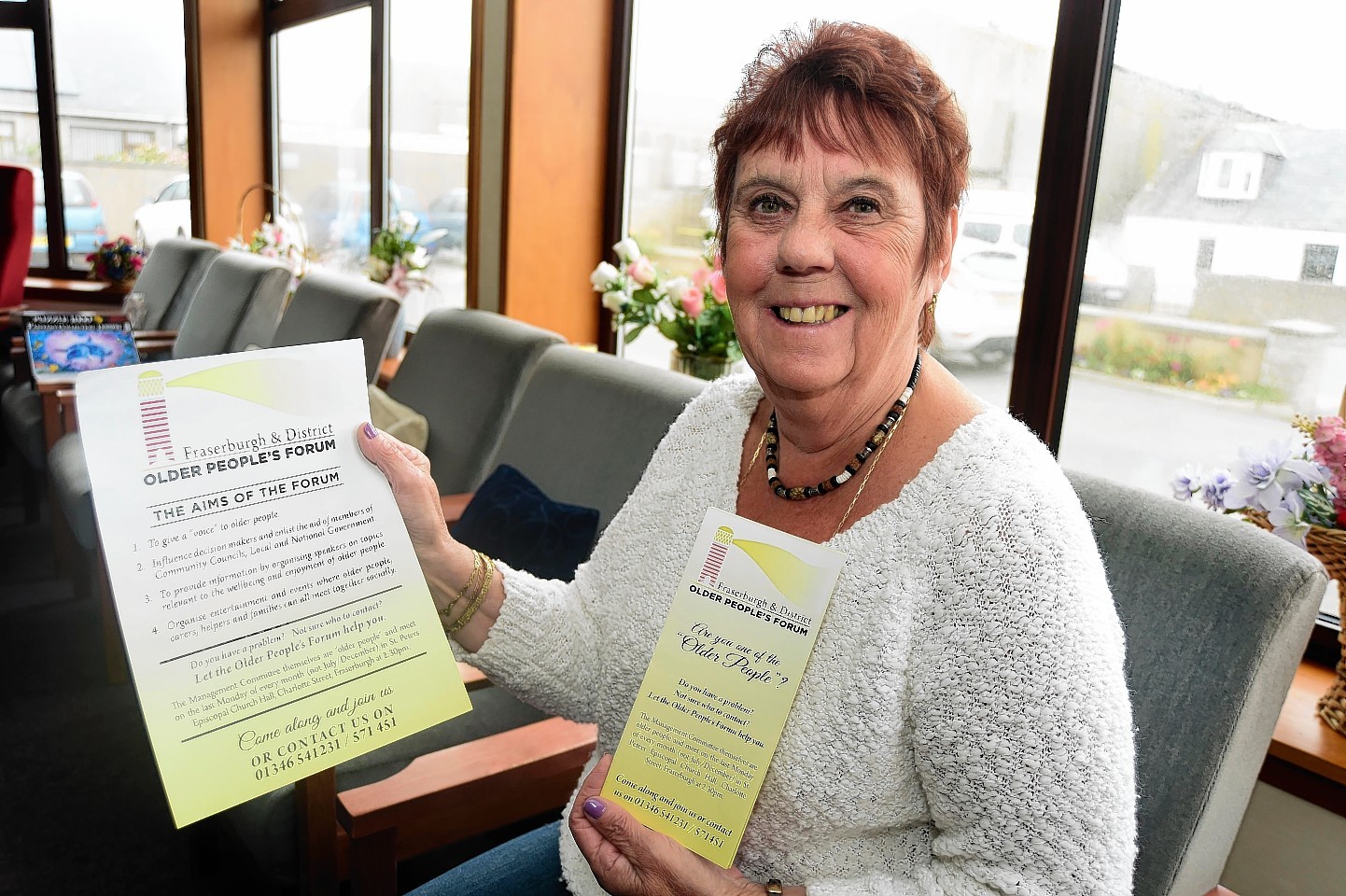 A north-east support group is planning to step up its efforts to combat isolation among senior citizens.
The Fraserburgh and District Older People's forum was set up nine years ago to provide local information and support.
Now the group is launching a detailed pamphlet which pulls together all the different services open to over-55s.
It is also holding an open day on September 19, which will bring together representatives from a host of local and national organisations, such as Age Scotland, the police and fire services, community health and the Men's Shed project.
Forum secretary Mary Regan, the driving force behind the moves, said: "It's so easy if you're older and live on your own to become isolated.
"Our aim is to reach those people.
"What we're doing with our open event is bringing together a variety of organisations, but not overloading people with too much stuff."
Forum chairwoman Judith Taylor said the new project was about social inclusion and reaching out to those on the fringes of society.
She added: "People are flummoxed by all the information available. They'll go to the GP and they're met by a wall of leaflets. We thought we should collate all the information we've collected and get it out there."
The Fraserburgh and District Older People's Forum easier living open day will be held at St Andrews Hall in Fraserburgh on September 19. The event will run from 11am-2pm.