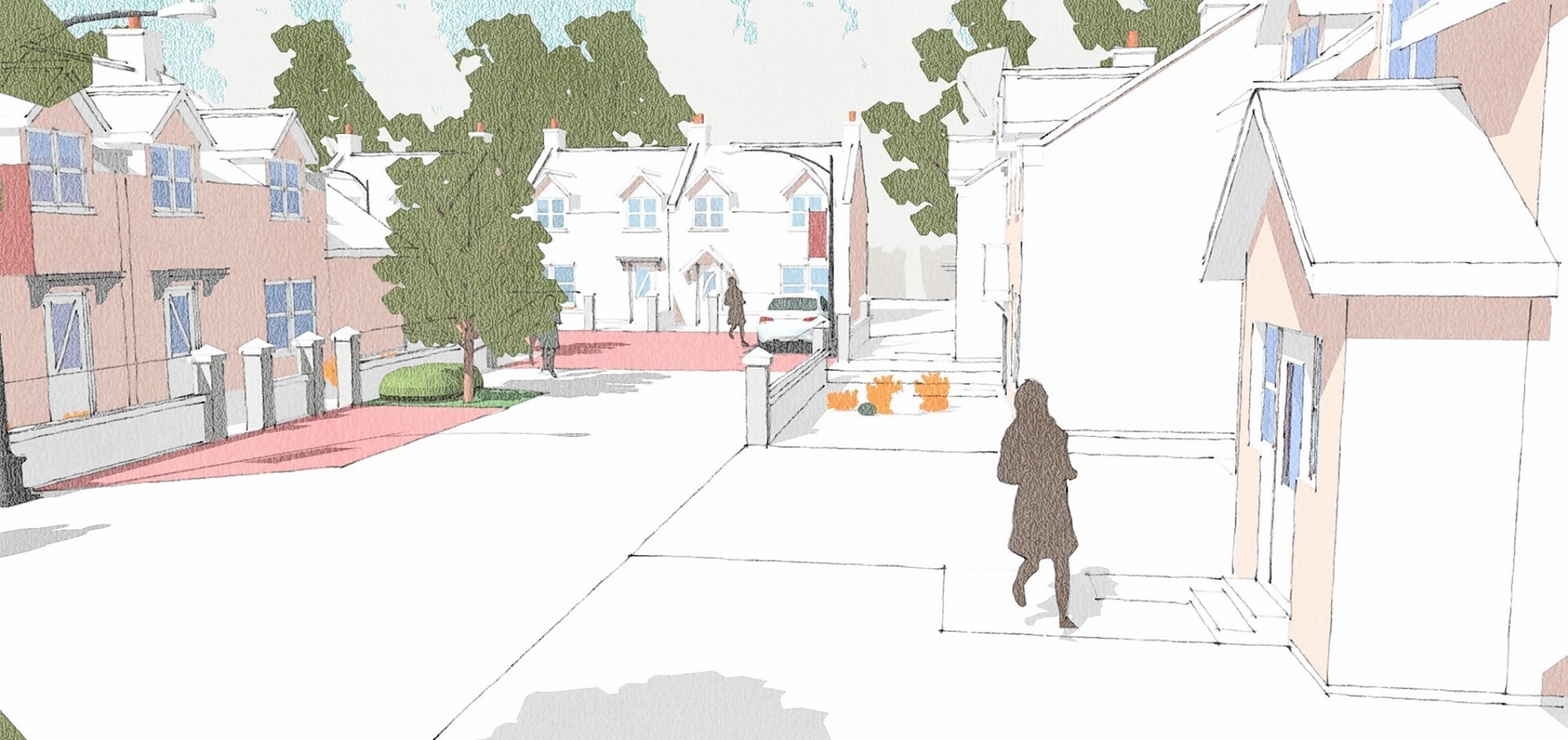 A developer is poised to reveal its masterplan to create more than 1,200 new homes on the edge of Aberdeenshire's biggest town.
The proposed South Ugie development near Peterhead would include new shops, a health centre and school.
The huge scheme has been in the pipeline since 2008 when landowner Susan Baxter submitted a detailed development brief to the local authority.
And now Aberdeen-based Knight Frank has revealed it wants to formalise the plan before the end of the year.
The firm has been in discussion with Ms Baxter and north-east construction firm Buchan Brothers, which also owns land at the 200-acre site west of Peterhead.
The "village" development would provide 1,265 new properties and has already been welcomed by community leaders.
Members of Aberdeenshire Council's Buchan area committee will have to give planning permission before the project can go ahead.
Last night, Malcolm Campbell, an associate at Knight Frank, said it was likely work would start on the site by 2017.
"We're planning for over a thousand houses and we are preparing a masterplan for it.
"We're looking at drainage capacities and infrastructure – as well as how many crossings we'll have to put over the A90 trunk road between Peterhead and Fraserburgh and how we'll deal with that.
"That's slowed-up the preparation of the masterplan, but we're looking to get it finalised and to committee by the end of the year or the beginning of next year.
"Once that's approved we'll come forward with planning applications."
Mr Campbell said it was likely that after the masterplan phase was completed, land would become available for other developers to purchase.
He added: "We'd obviously go to whoever is the highest bidder and whoever is interested in developing the site.
"There could be a number of people develop it, but there's nobody signed up as yet – we're quite keen to get there to keep things moving forward."
Energetica development manager
James Welsh, development manager for the Energetica energy corridor project, said the new homes would support the growth of the town.
"We're pleased to hear that the masterplan will be coming forward for South Ugie at Peterhead over the next few months," he added.
"With a number of other high profile developments such as carbon capture and storage, NorthConnect and Statoil's Hywind project coming forward in the area it is pleasing to see this being complemented by high quality residential proposals that will support the growth of the town."
Peterhead councillor Alan Buchan said he welcomed any housing development which would bring people into the area.
"We have more than 1,000 people on the housing waiting list in the area so this is needed in my opinion," he said.
"There is a major demand for housing and we have really only built half of the number of houses we truly need.
"But it's important to note we also require community facilities and schools to back up projects like this."
A section of the site is owned by the New Hope Trust charity, which is drawing up its own development proposals for about 200 homes.