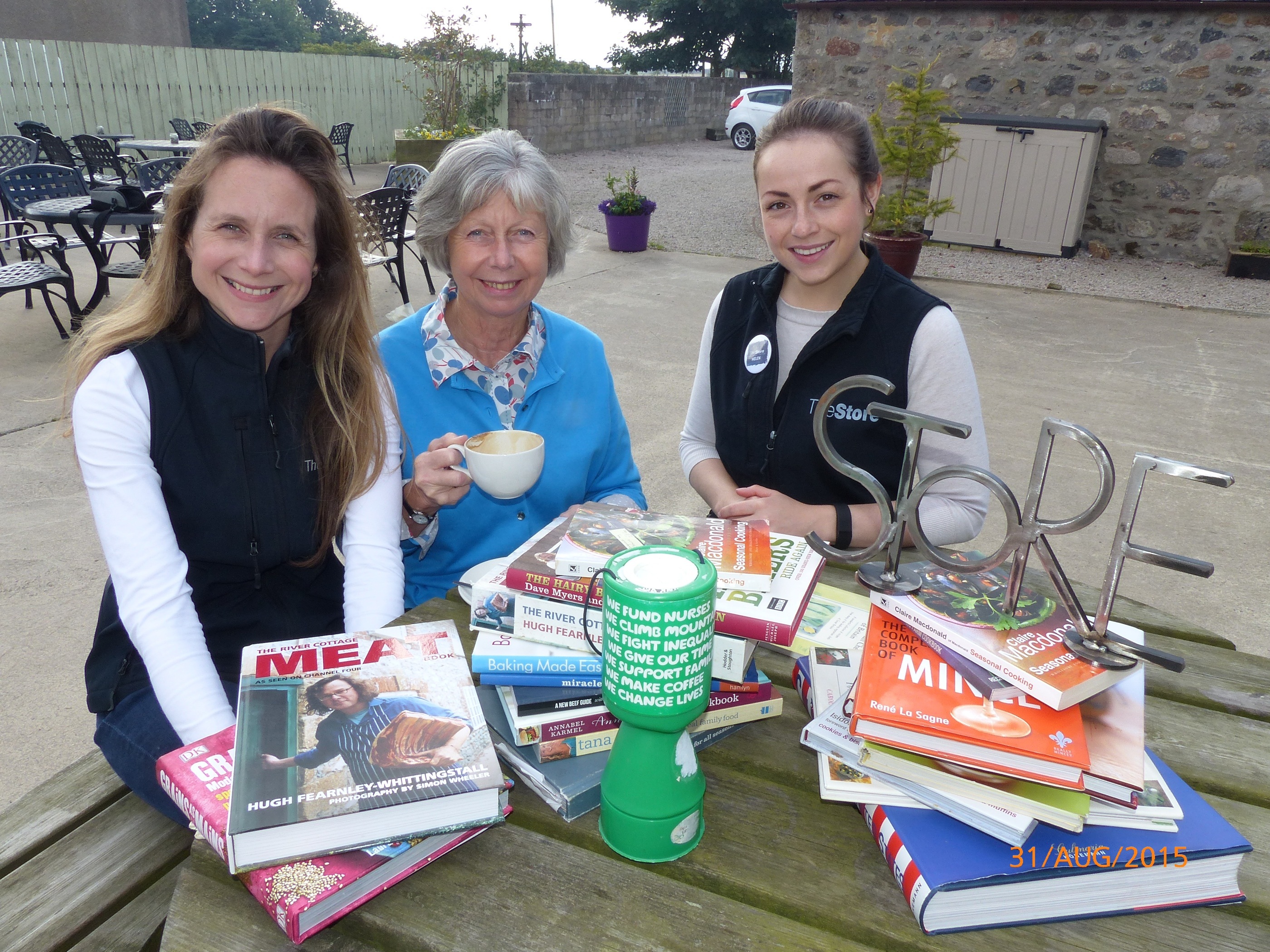 A much-loved Aberdeenshire farm shop has issued a plea for recipe books as it joins a national campaign to raise cash for one of the country's biggest cancer charities.
The Store, in Foveran, has organised a Cook Book Swap on Friday, September 25, as part of the World's Biggest Coffee Morning event organised by Macmillan Cancer Support.
Anyone who donates a recipe book will receive a voucher for a coffee and fine piece to be used during the gathering.
Owner and managing director of the Store, Andrew Booth, said: "This year we have decided to put a twist on the traditional coffee morning for Macmillan, and are calling on the public to help us raise vital funds by donating cookbooks for the Cook Book Swap event.
"We want to encourage as many people to get involved in the coffee morning as possible.
"Cooking and baking has grown extremely popular over the past few years so we thought it would be a great idea to allow people to purchase old and new cookbooks to take home to test out some of the recipes.
"You never know what cracking recipes you will come across."
Senior fundraising manager for Macmillan, Jennifer Mitchell, said the charity was "extremely grateful" to the team at the Store.
She added: "It's a very special year for us as we are celebrating 25 years of the coffee morning. In my work, I often come across people whose lives have been thrown into disarray by a cancer diagnosis.
"That's why supporting and taking part in events like our coffee morning is so important. When families are at breaking point and have nowhere else to turn, we're here to help."
The Store is open seven days a week from 10am until 5pm.
To find out more about the Cook Book Swap call 01358 788083 or visit www.thestorecompany.co.uk.