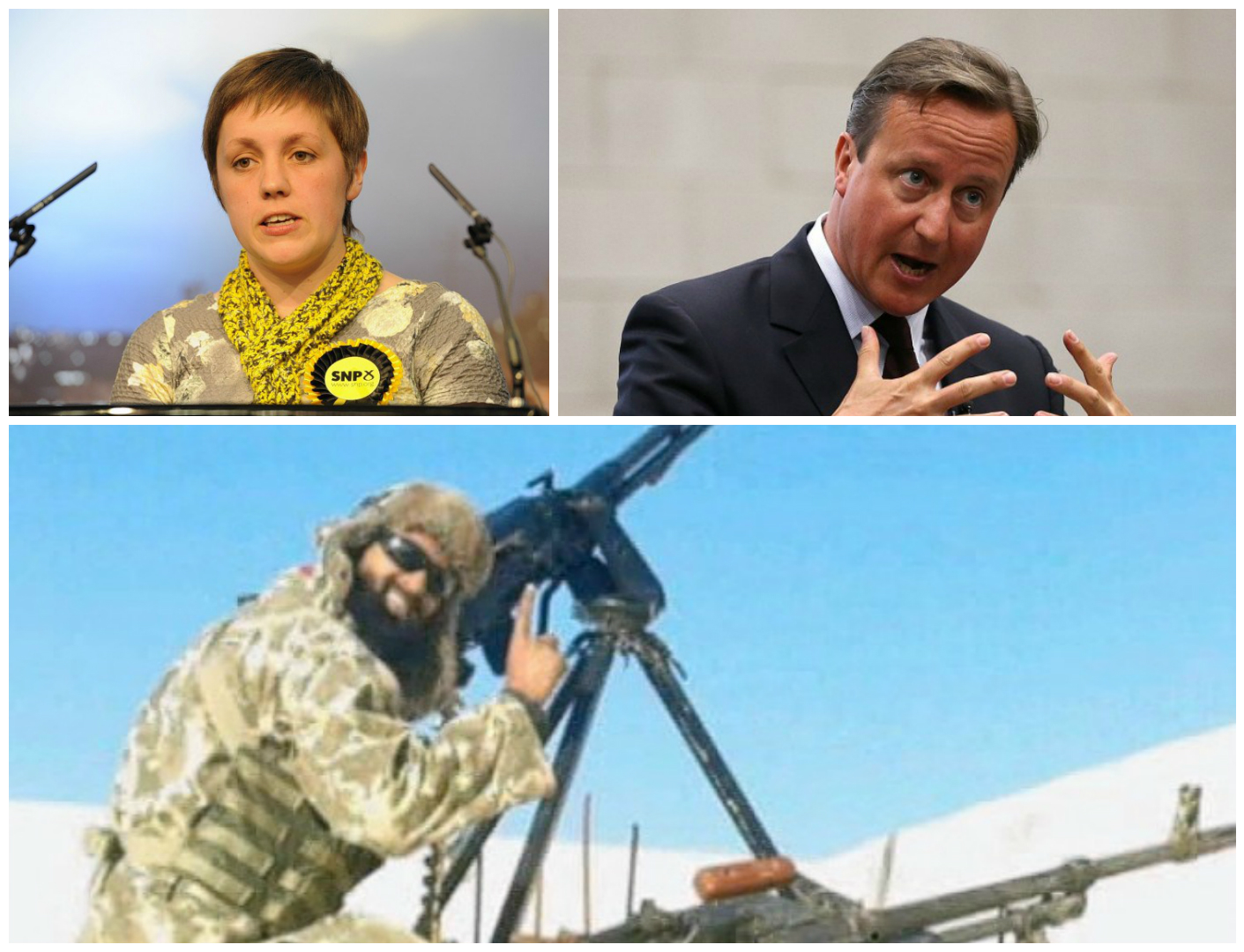 The UK Government must not use the Syrian refugee crisis as a justification for further air strikes, the SNP warned last night, as David Cameron confirmed the death of an Aberdeen Islamic State fighter in an RAF drone attack.
Defence spokesman Brendan O'Hara urged the prime minister not to use the situation as a "smokescreen" to fulfil his "long-held desire" to involve UK forces in more military action in Syria.
The Argyll and Bute MP also told him to "come clean" about his plans following the news of the "act of self defence" in a statement to MPs in the House of Commons.
Ex-St Machar Academy pupil Ruhul Amin, previously named by the Press and Journal as Abdul Raqib Amin, was not the target of the precision strike but died alongside Cardiff-born Reyaad Khan on August 21.
Khan, 21, and fellow British national Junaid Hussain, killed in an American airstrike a few days later, had been plotting "barbaric" attacks on UK soil, Mr Cameron said.
Aberdeen North MP Kirsty Blackman, in whose constituency Bangladesh-born Amin, 26, lived, demanded answers.
She said: "David Cameron's announcement leaves a large number of questions over the way in which the UK Government has acted.
"It is important that we get those answers and that parliament receives as full an explanation as possible of what took place."
Mr O'Hara went on: "The case for bombing in Syria has simply not been made – and any involvement of British service personnel in bombing without the approval of parliament clearly flouts the democratic decision taken by the House of Commons."
Updating MPs on the events over the summer on the first day back after recess, the Tory leader insisted his first duty was to keep the British people safe.
"There was a terrorist directing murder on our streets and no other means to stop him," he added.
Hussain and Khan were actively involved in recruiting IS sympathisers, MPs heard, and were seeking to orchestrate attacks against the West, such as plots to target high-profile public commemorations, including those taking place this summer.
Earlier, Mr Cameron confirmed that Britain will resettle 20,000 Syrian refugees over the course of this parliament, with a consequent increase in the proportion expected to be settled in Scotland.