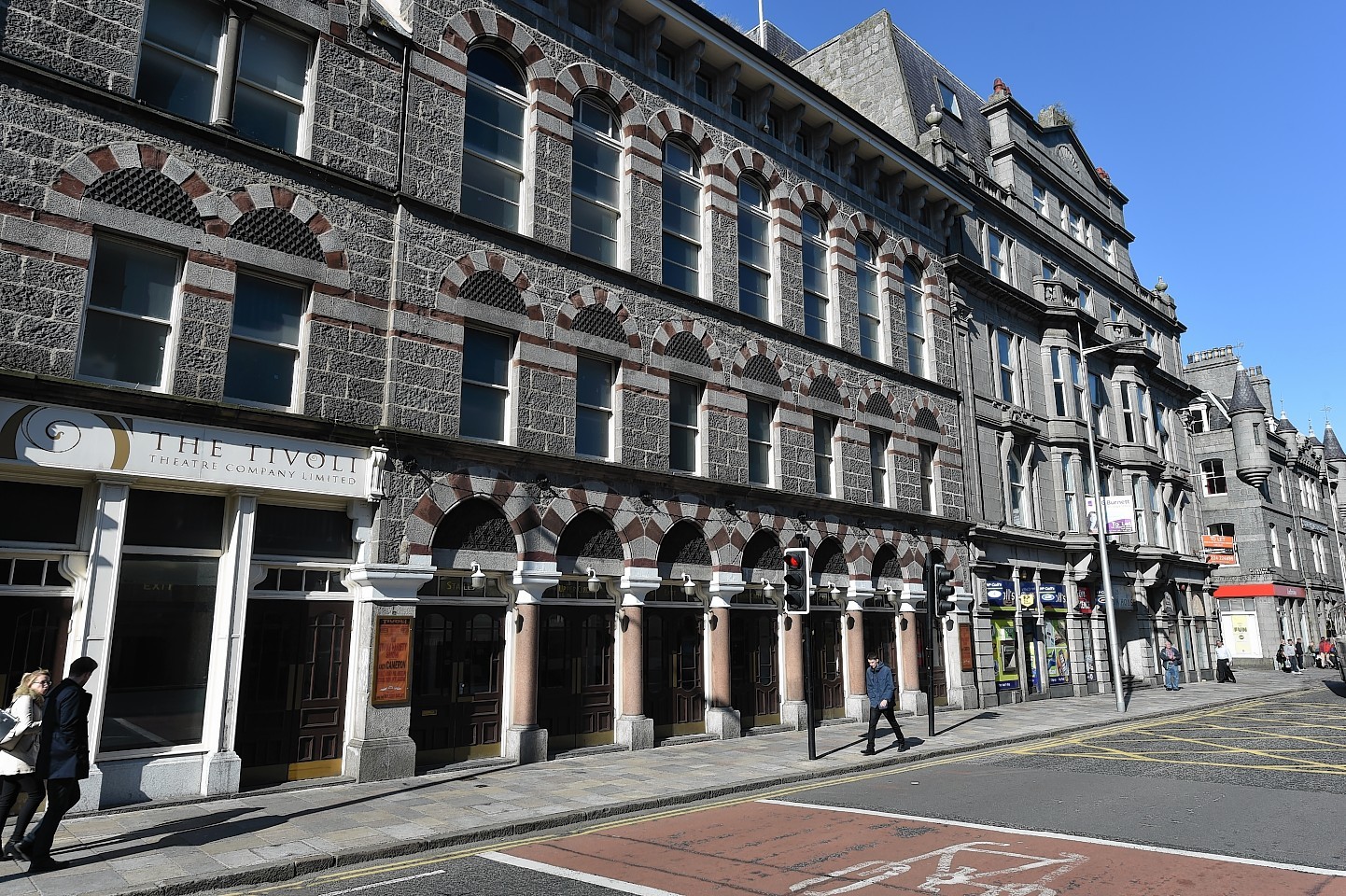 One of Scotland's most famous theatres celebrated its ongoing rebirth last night – by hosting a variety concert for the first time in almost half a century.
The audience at the Tivoli in Aberdeen were treated to performances by Bolshoi ballet dancers Valeriya Vasilyeva and Anton Geyker, legendary comedian Andy Cameron, renowned fiddler Paul Anderson and pupils of Ashley Road school choir.
General manager Shona Smith explained the process of selecting the acts for the first variety show at the venue since 1966.
She said: "We aimed to have something for everyone and incorporate everything that the theatre has to offer.
"Andy Cameron showed what the theatre used to provide in the past, the Bolshoi Ballet represented something international and the choir gave us something local."
The building in Guild Street was taken over by north-east businessman Brian Hendry in 2009 after lying derelict for more than a decade.
He had no background in theatre and was working with AVC Media at the time, but was keen to breathe life back into the local landmark.
It was on the list of buildings at risk in Scotland and the first two years were spent on repairs.
Since 2011 a show has taken place every month as it moves closer to being fully refurbished.
It currently boasts 427 seats with 100 more to be added on the upper circle.
Mr Hendry has high hopes for these.
He said: "We plan to make the most comfortable venue of seats in Aberdeen.
"There will be a private bar with leg room and tables to the side.
"It will be like first class in an airport upstairs."
He is hopeful that between 30-40 of the new seats will be ready for Pantomime season in December.
He added: "As well as being a venue in the evening we are a conference centre during the daytime and last week we hosted the Energy Voice conference."
A grand opening is expected in September next year.