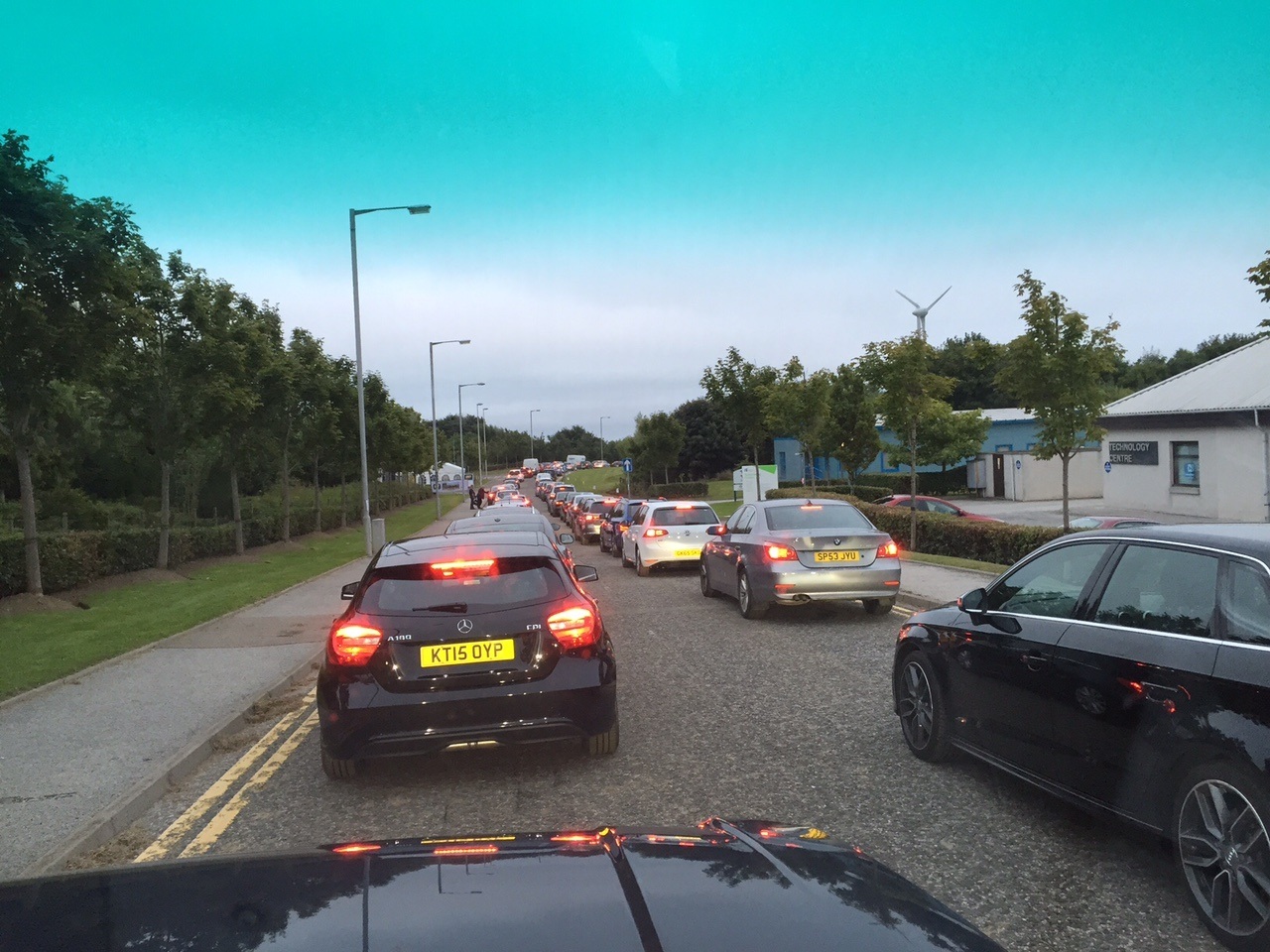 Hundreds of people were caught up traffic chaos after the first day of Offshore Europe.
Some motorists waited more than an hour to get to the exit of the visitor's car park after the major show finished for the day at the Aberdeen Exhibition and Conference Centre.
The traffic problems also had a knock-on effect on the roads surrounding the Bridge of Don area.
Last night one north-east business leader hit out at event organisers, claiming the same problem arises every time the convention comes to town.
Alfie Cheyne, chief executive of Ace Winches, said the delays would turn exhibitors away from the city in the future.
Mr Cheyne, who waited nearly an hour-and-a-half to clear the traffic, added: "We're in a period where businesses are fighting for their survival, everyone is under pressure, and there's all this time being wasted – time is money and it's just unacceptable in this day and age.
"The organisers are responsible and the city council are also responsible as the operator of the roads and infrastructure.
"This isn't just about oil and gas, people are not going to bring exhibitions here if this is the reality, and that's bad news for Aberdeen."
But organisers claimed that the response from visitors so far has been "extremely positive".
Vasyl Zhygalo, senior exhibition director for Reed Exhibitions said: "Early feedback from visitors is extremely positive. This evening all the car parks at the venue were vacated minutes after 7pm.
"And in the hour before that, immediately after the exhibition closed, we cleared 4,000 vehicles from the Offshore Europe site."
Aberdeen City Council said it was working hard to cope with the added congestion caused by thousands of additional cars on the roads.
A spokeswoman said: "Our services are working as hard as possible to ensure traffic flow through the city but there are 20,000 extra people here.
"Offshore Europe is the biggest oil and gas show in Europe and the industry is extremely important to the economy of Aberdeen and the area."