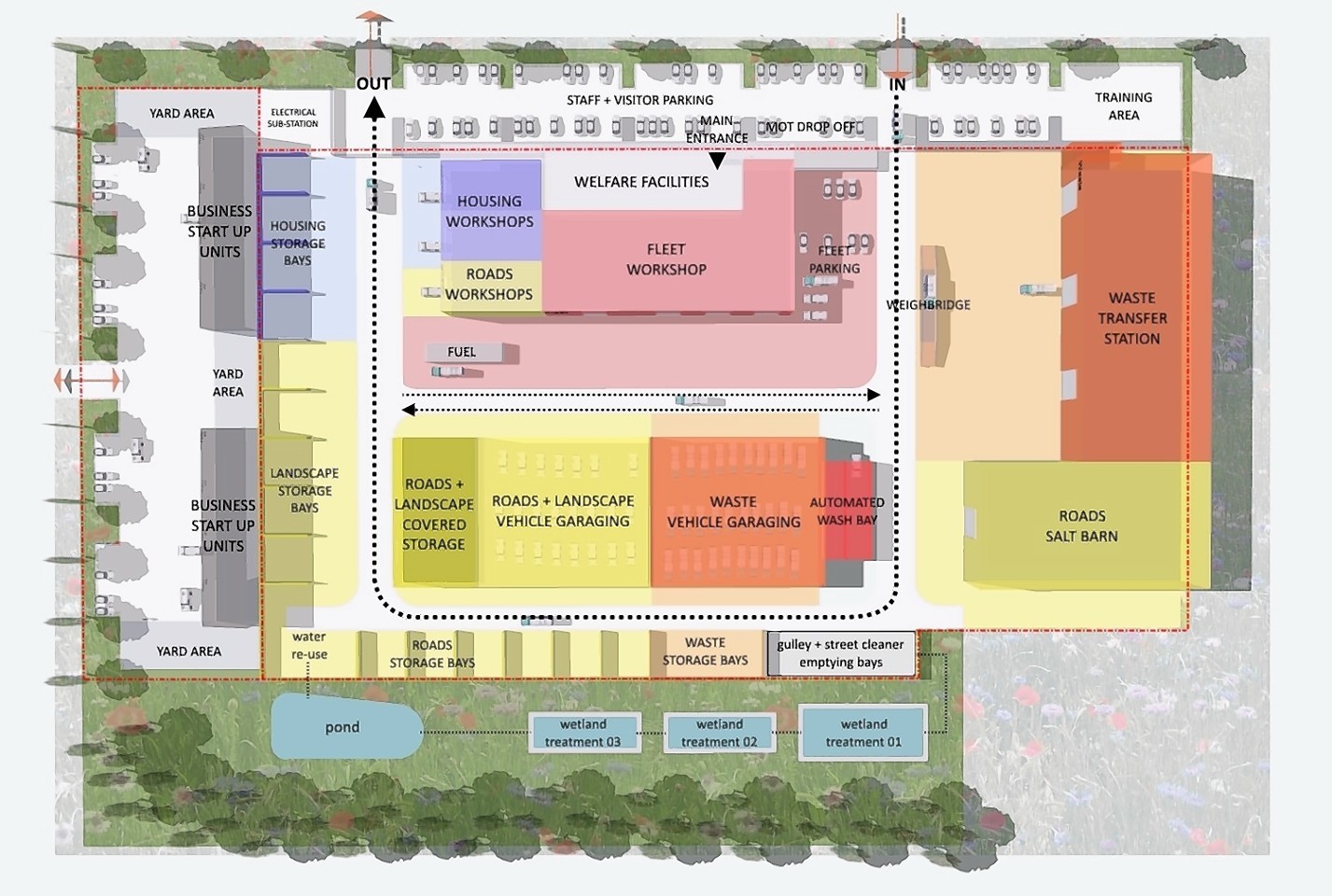 A planned new council depot could tarnish the scenery around a treasured Aberdeenshire castle, it has been claimed.
Aberdeenshire Council is drawing up proposals for a new base for its roads, housing and landscaping staff on farmland at East Newtonleys near Stonehaven.
The centre would include a salt barn and a waste transfer station.
The Stonehaven and District Community Council claimed the community was growing concerned about the possible impact the base could have on the landscape, which neighbours Dunnottar Castle.
Vice-chairman Phil Mills-Bishop said the local authority had not looked into any "other options" for possible locations for the site.
A public consultation into the application is underway and the local authority plans to lodge its proposals following feedback from locals.
Mr Mills-Bishop said the community council feared the depot facility could "scar the landscape looking up towards Dunnottar".
He added: "In terms of visuality and the view of Stonehaven from that vantage point, it is going to be destroyed by a development.
"The view of Dunnottar is of significance and there seems to be some incredulousness among locals that you'd want to put a huge development up there for waste recycling and so on.
"I don't have a problems with the concept of co-location, the concept seems sensible – you take a number of disparate units and bring them together – we are not against that.
The plans form part of the council's depot strategy.
The council's head of property, Allan Whyte, said: "This particular proposal will be available for public comment before consideration by the relevant committee.
"Alternative locations for the proposed depot were investigated but this site has been allocated in the local development plan for this purpose and also meets access requirements.
"Council officers are analysing comments made during the first community meeting in July and local stakeholders will be invited to a second meeting in due course."
Bancon Developments and Dunecht Estates were earlier granted planning permission in principle for an extension to the Stonehaven Business Park at East Newtonleys, despite some flooding concerns.