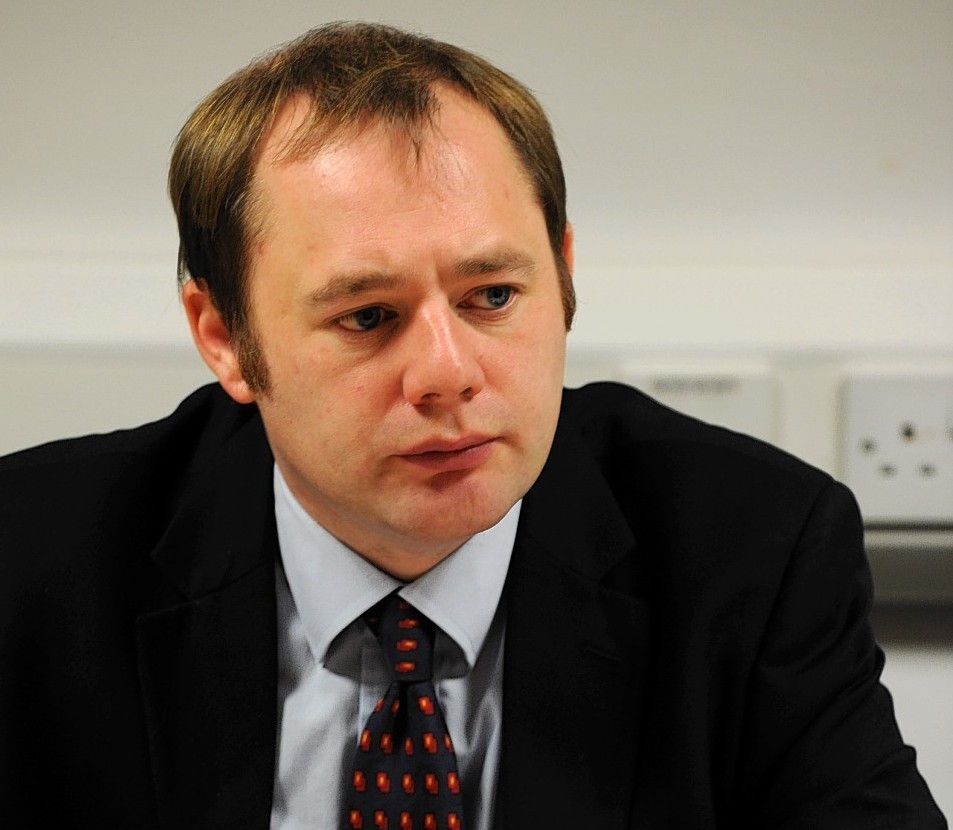 North-east MSP Richard Baker has announced he will quit Holyrood next year after losing his bid to become Scottish Labour's deputy leader.
Mr Baker has represented the region since 2003 but revealed last night that he would not seek re-election next May.
He said he had reached the decision after what had been the "most momentous" year of his career.
The 41-year-old played a key role in the Better Together referendum campaign in the north-east, before suffering defeat in his attempt to become the MP for Aberdeen North in May, and losing out in the deputy leadership contest last month.
In a memo to Labour activists last night, Mr Baker said: "I have had great support from members and from so many people and organisations in our region since I was elected in 2003, and this is a decision I have come to only after a great deal of consideration.
"I want to thank you all for all the help and encouragement you have given me during my time in parliament and I would like you to know just how much I appreciate it."
He added: "In my 12 years in Holyrood there is no doubt that the past year has been the most momentous, with the referendum, general election and our own leadership elections.
"Clearly this has been a very challenging time for our party, but we can reflect on a substantial victory across the north-east as a whole in making the case against separation and for solidarity within the UK.
"Our new leadership team in Holyrood gives us the chance to take a new approach in holding the SNP to account."
Born in Edinburgh, Mr Baker went to school in Cumbria before moving to the north-east to attend Aberdeen University.
He served as senior vice-president at the University of Aberdeen Students' Representative Council in 1995/96, before being elected president of the National Union of Students Scotland between 1998 to 2000.
Mr Baker was the youngest sitting MSP when he was elected in 2003, and went on to serve as shadow finance spokesman.
At May's election he attempted to succeed Frank Doran as Labour MP for Aberdeen North but was defeated by the SNP's Kirsty Blackman, who secured a 13,396 majority.
He subsequently stood for the deputy leadership of Scottish Labour, but was eliminated in the first round of voting, receiving 30.4% of the vote compared to Gordon Matheson on 32.% and eventual winner Alex Rowley on 37.4%.
Mr Baker, who is married to fellow Labour MSP Claire Baker, said last night that he would remain a party member, but that he did not envisage his next job would be in politics.