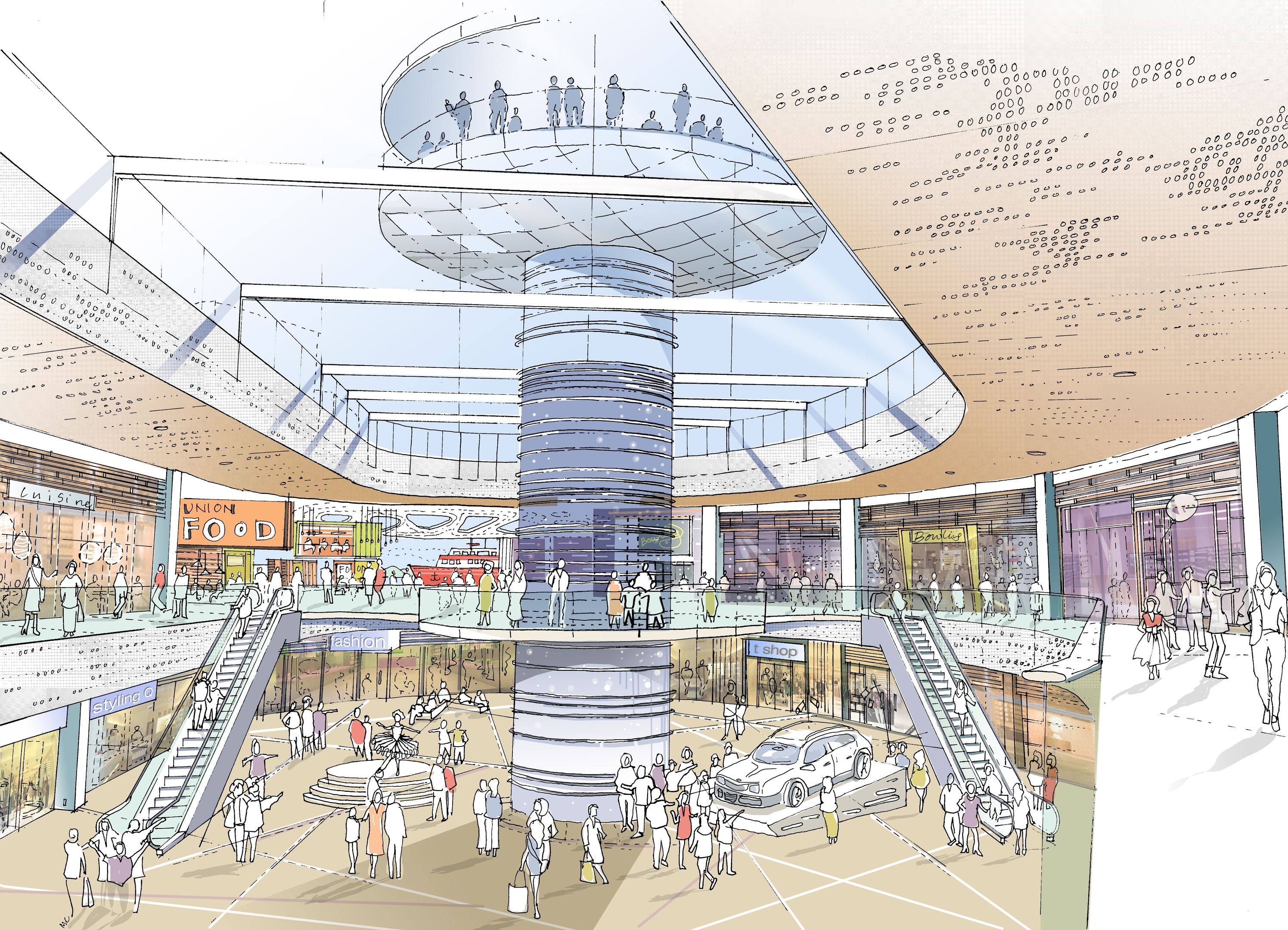 This is how Union Square could look in the future – with the public to have their say on the design for the bigger, better shopping mall.
come in harbour-inspired colours.
It is planned that 30 big new retail names will be drawn to Aberdeen with the £200m development.
General manager Ryan Manson said: "The opportunity to extend Union Square is exciting and we have undertaken some initial and very early design work to explore how the extension might look, paying particular attention to the city, harbour and our maritime heritage.
"What I would like to highlight is that the proposals are at an early stage, and it is important to us that the people of Aberdeen and the wider community have an opportunity to help inform the design process."
The design concepts will go on show at Union Square today and Saturday so the public can form their views.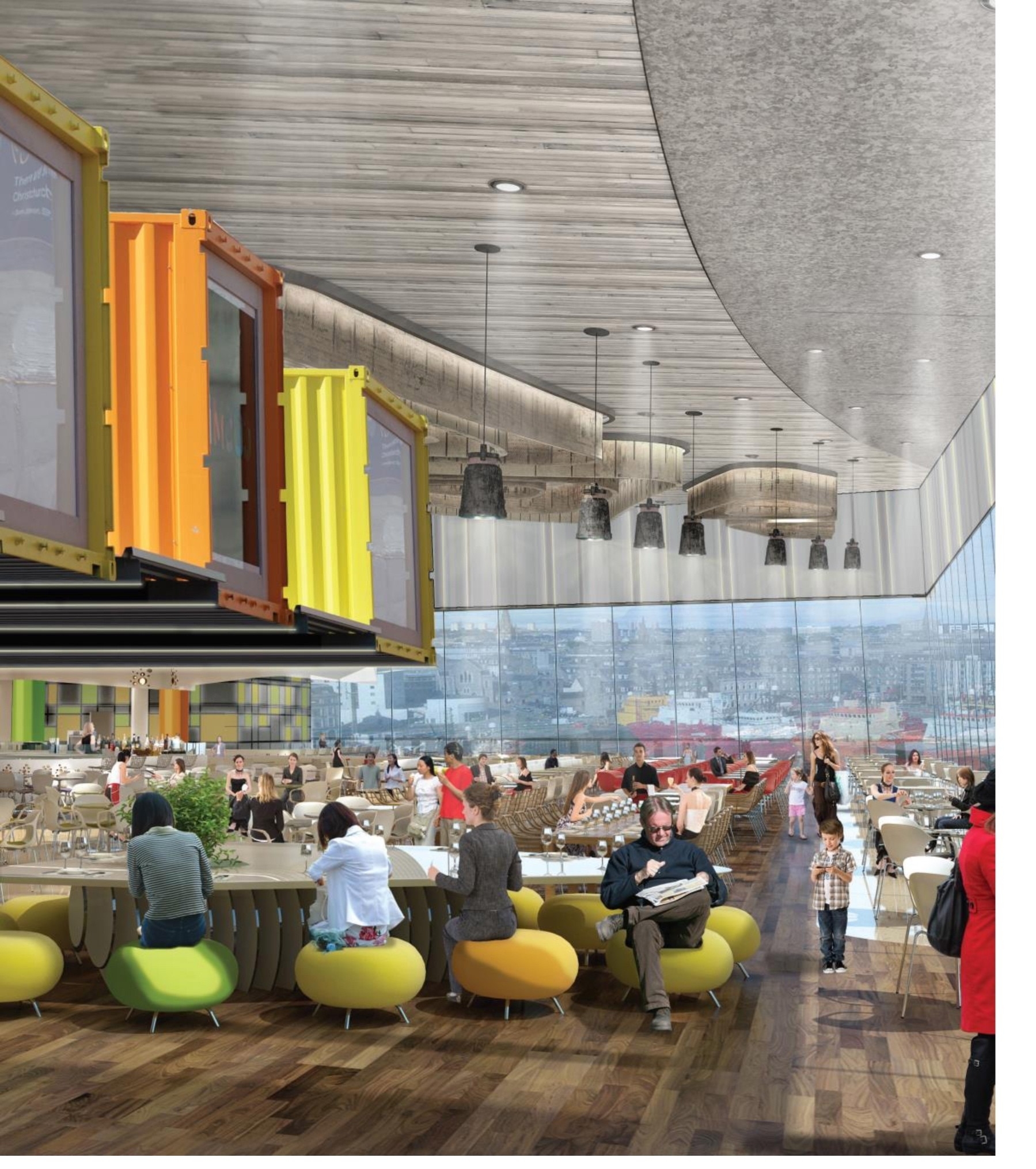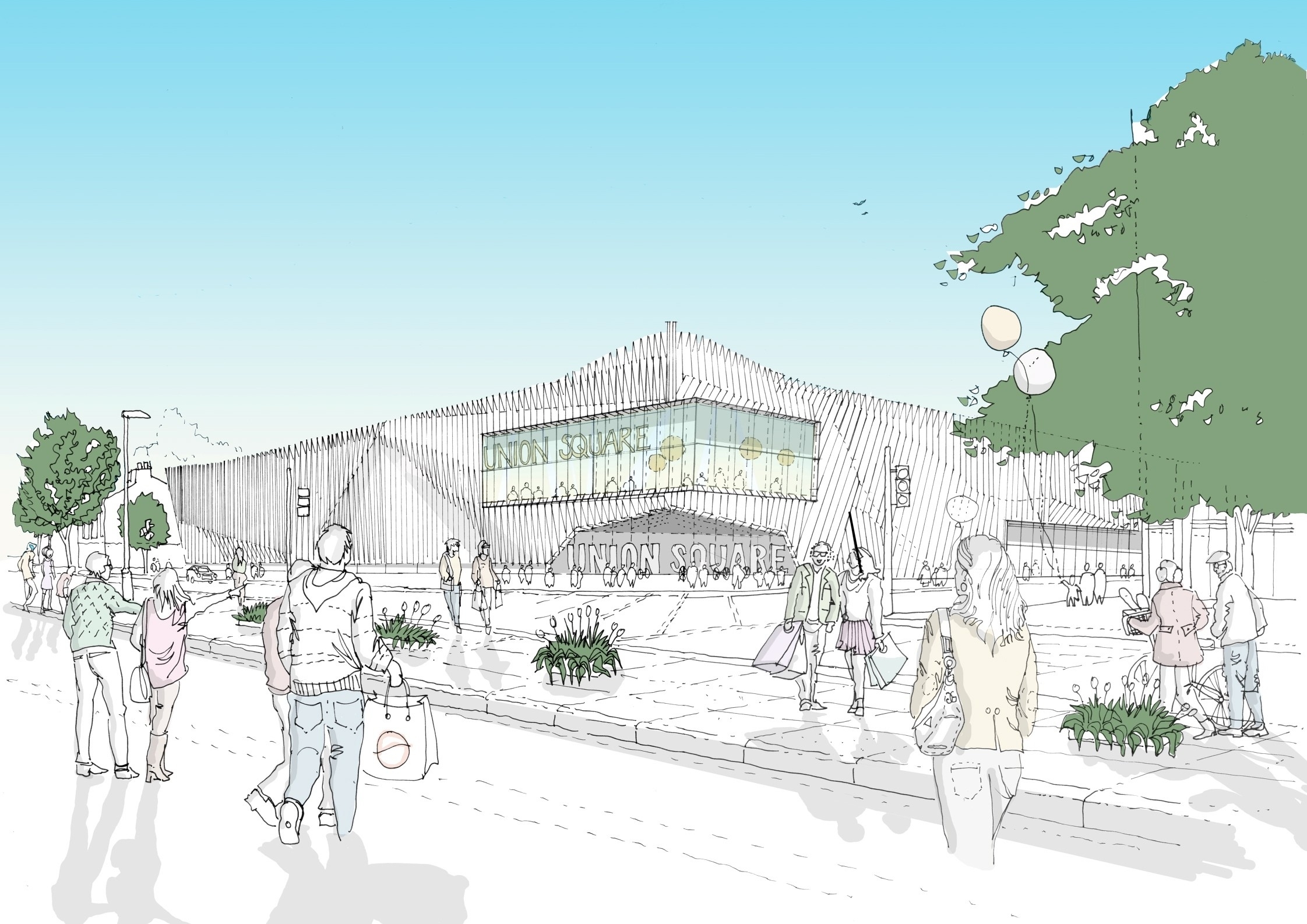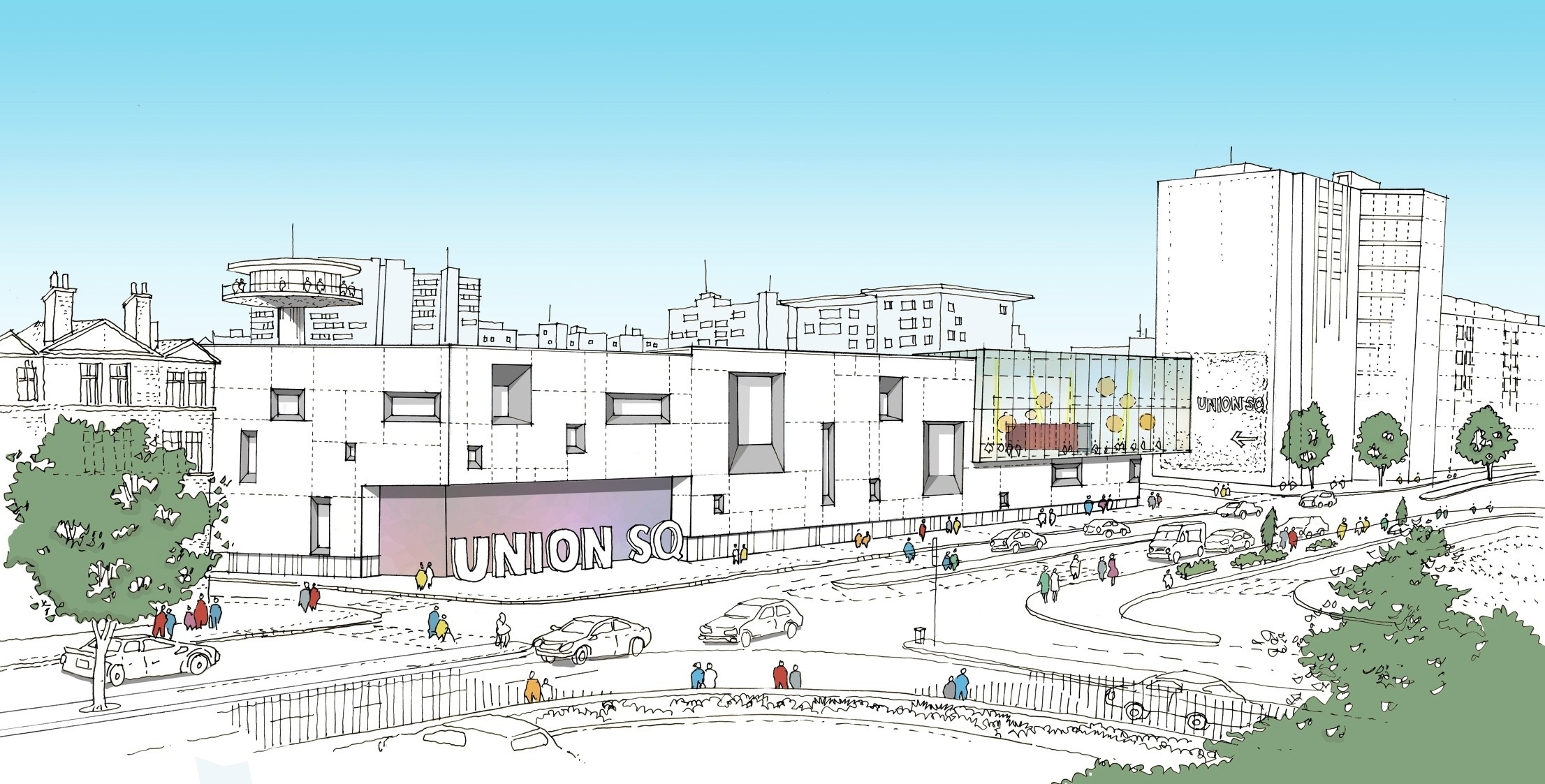 Mr Manson said: "I would encourage anyone with an interest in the proposals to come along to one of our public exhibitions to hear about the plans in more detail and importantly provide us with your feedback."
The Guild Street centre, which opened in 2009 at a cost of £275m, houses 50 shops and attracts 16 million visits each year.
A 300,000 sq ft extension is proposed on the site of the current surface car park with a replacement multi-storey car park to be built.
Mr Manson added: "It is our aim to continue to provide high-quality leisure and retail space, delivering an exceptional visitor experience for our customers, in line with the aspirations of the city and its residents.
A hotel is also planned for the site with existing shopping space to be remodelled.
Ir is "likely" a planning application would be submitted to the city council towards the end of the year, the general manager added.
If the plans are approved, there would be an estimated 1,000 construction jobs and 1,000 retail jobs created by the extenstion, with hopes that work will start by early 2017.
Aberdeen City Council leader Jenny Laing said: "The fact that these expansion plans from the Union Square operators have come forward shows there remains great confidence in the retail and leisure sector in Aberdeen.
"I would encourage as many people as possible to attend the consultation events and have their say on the proposals before they are considered by the council."
A consultation website – www.unionsquareconsultation.co.uk – will is now live and feedback can be provided online.
The public has until October 9 to have their say.