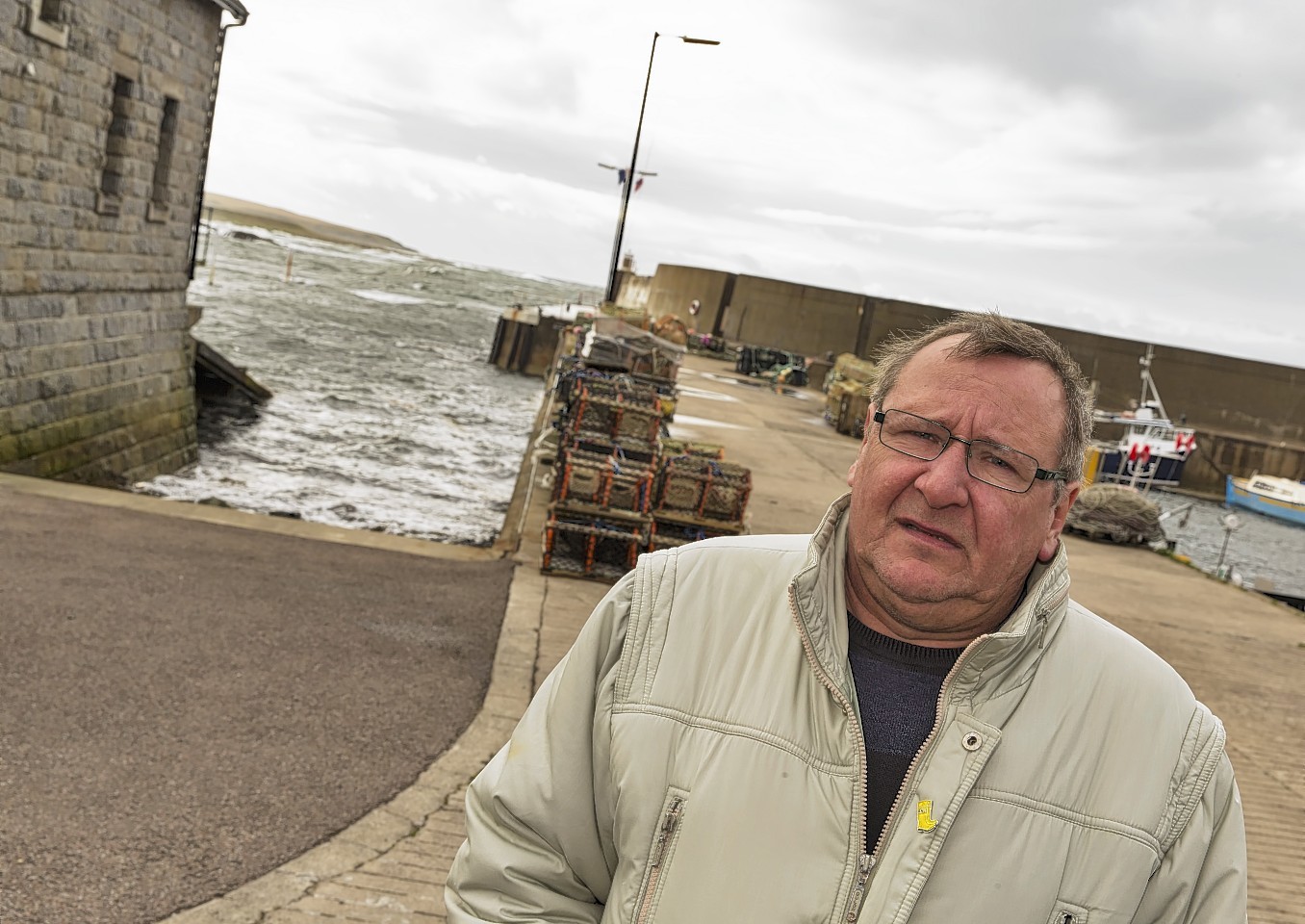 The man who found the body of a missing young chef hopes his family will take some comfort from being able to hold a proper funeral for him.
Albert Ritchie discovered Lachlan Simpson's remains in a north-east harbour – 50 miles across the Moray Firth from where he vanished.
The grim find 12 days ago brought an end to the huge search launched after the 21-year-old disappeared following a county show dance in Sutherland.
Mr Ritchie spotted his body in the water close to his seafront home at Whitehills, near Banff.
He said last night: "In the end I'm personally relieved he was found.
"It makes a difference for the family, but it's very shocking news for them.
"I think it's the not knowing that's probably the hardest part.
"If it's a boat that goes down, then you sure enough know that the crew is lost. In the situation where someone on land suddenly disappears like this, it must be agonising.
"They were probably still clinging on to the hope that Lachlan was alive somewhere. But now they know for certain."
Mr Ritchie added: "Maybe sometime I'll try and arrange to travel and pay my respects to Lachlan and his family."
Mr Simpson, from Embo, was reported missing in late July after he failed to return home from the Sutherland Show dance at Dornoch.
A massive search operation was launched involving police dogs, divers, helicopters, mountain rescue teams and coastguard units.
Hundreds of members of the local community also joined the hunt.
Following the formal identification of Mr Simpson's body, his family said they were shocked and saddened by the news, and "always kept hope" that their son and brother would return home safely.
They said they would miss Lachlan's "cheeky smile", and had been overwhelmed by the outpouring of emotion from the community, and thanked all those who aided the search.
Chief Inspector Iain MacLelland, who led the search, said: "Police Scotland is extremely grateful to everyone who assisted in providing and sharing information in addition to taking part in ground searches."