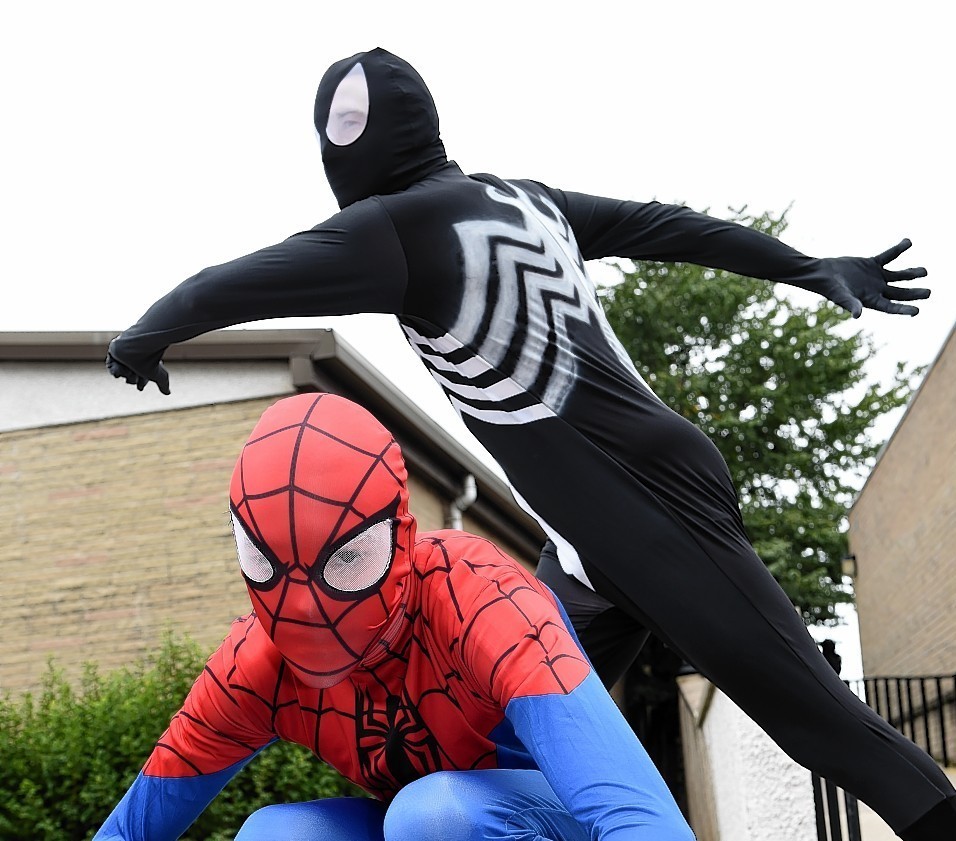 A literary festival which raises money for charitable causes in Aberdeenshire has been hailed a success.
The fourth annual World of Words festival in Inverurie attracted record numbers of people, with scores of visitors taking part in a variety of events ranging from author talks to Garioch's own Comic Con.
About 400 comic book fans dressed up as their favourite superhero, TV and film character, turned out for Inver-Con and the popularity of the sell-out event means organiser Neil Baillie has already promised it will return next year.
Other hits included the launch of If Goalposts Could Talk – a book by David Fasken on the history of the Inverurie Loco Works FC – and Groupfest, an opportunity to meet the people behind 20 of Inverurie's community groups and clubs.
Visitors also flocked to a talk by author Matt Lewis on his book Last Man Off, which tells the true story if survival in the Southern Ocean.
The festival – which raises funds for the town's Christmas lights and supports local causes through Inverurie Events – came to a close on Saturday.
And despite some last-minute disappointment, when Gregory's Girl star and author John Gordon Sinclair was forced to pull out of the last event on the festival programme, Mr Baillie said it had been a week of highs.
He said: "The week was very good, a particular high point being the book launch for the Locos, If Goalposts Could Talk, and Inver-Con.
"We had some good events on the go. Inver-Con is one that we'd like to see expanding because it was well appreciated by the people that turned up.
"But we are looking forward to putting on a World of Words festival next year with great enthusiasm and looking forward to seeing who we can get.
"Unfortunately we had a bit of unfortunate circumstances with some of our authors being unable to come due to ill health and John Gordon Sinclair was unable to make the event.
"It has been taken in good understanding by the people of Inverurie.
"We have made some money and we'll progress that towards the Inverurie Christmas Weekender on November 9."
Aberdeenshire East MSP Alex Salmond said: "The 2015 World of Words has be a great success. Reading has always been a great love of mine and events like this are important for promoting our local artists and writers.
"The festival has managed to deliver a world of words in just one week and I can't wait for next year's event."