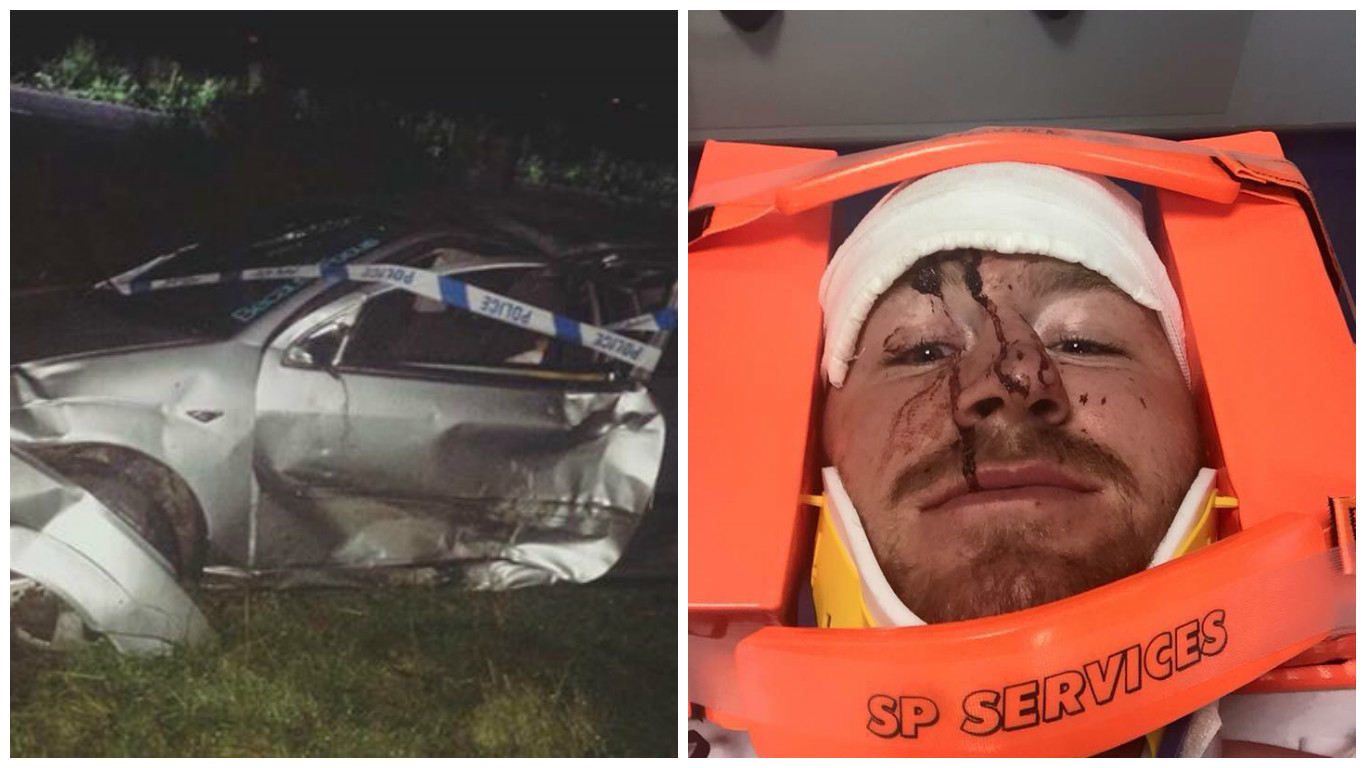 A man who crashed on a north-east road has been reunited with the woman who saved his life following a campaign on social media.
Christopher Boyle was involved in a thee-vehicle smash on the B979 Stonehaven to Netherly road on Thursday afternoon involving a campervan, a pick-up truck and a silver car.
In the immediate aftermath of the crash, before emergency services arrived on the scene, an unknown woman happened upon the carnage, fearlessly left her vehicle and entered Mr Boyle's to hold his neck straight, worried that he may have broken it.
She stayed by Mr Boyle's side, doing all that she could to keep him conscious, before the emergency services arrived to transfer him to Aberdeen Royal Infirmary.
Mr Boyle's sister, Stacey, took to Facebook in an effort to find the woman. Her social media post was shared over 60,000 times and she has now confirmed that it has helped to track down the woman who attended to her brother.
Stacey said: "It turns out it was two woman that stopped and helped him but he was so dazed he thought it was one.
"This certainly has had a happy ending, we have now spoke to the two woman. Victoria, Jo and the paramedic Simon. They are genuinely such lovely humble people who still don't realise how amazing they are.
"Life can change in the blink of an eye and these people where our angels.
"As a family we need them to know that what they done was huge. Thanks will never be enough.
"Thanks for all the publics help. If this has taught me anything it's that life is so fragile,take care and treasure everything around you."